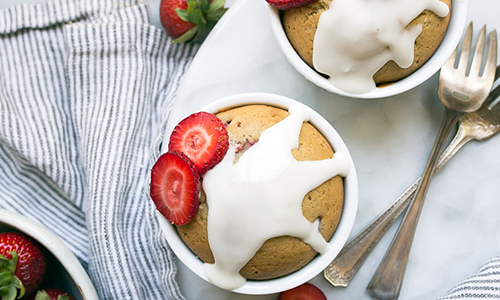 Recipe At A Glance
13 ingredients
Over 30 minutes
2 Servings
Dessert for Two has the tastiest (and cutest) recipe for a sweet summertime dessert!
Sponsored By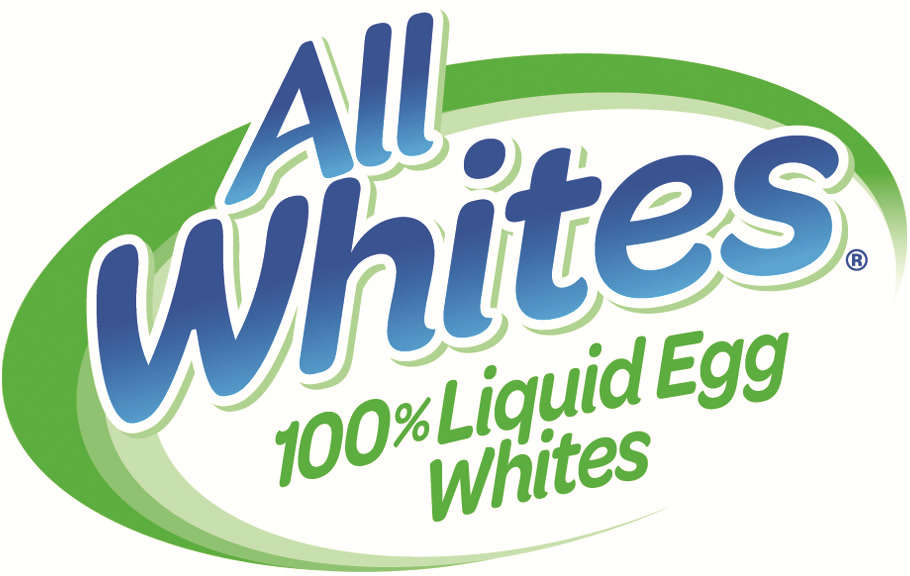 Featured Product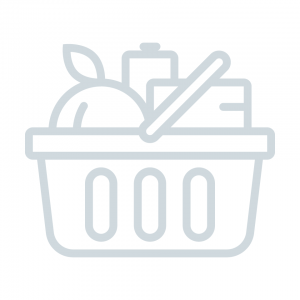 AllWhites®
Recipe Ingredients
For the glaze:
3 Tbsp. AllWhites 100% liquid egg whites
3 Tbsp. granulated sugar
3 Tbsp. grape-seed oil (or other neutral oil)
1 tsp. vanilla extract
1/2 c. all-purpose flour
1/2 tsp. baking soda
pinch of salt
1/8 tsp. ground cinnamon (optional)
1 Tbsp. whole milk
2 large strawberries, finely diced
3 Tbsp. powdered sugar
splash of cream (or mashed strawberries, your choice!)
Recipe Directions
Preheat the oven to 350, and spray two 6-ounce ramekins with cooking spray.
In a small bowl, whisk together the egg whites, sugar, oil and vanilla extract. Whisk very well until combined.
Sprinkle the flour, baking soda, salt and cinnamon evenly over the top, and stir to combine.
Stir in the milk and strawberries.
Divide the mixture between the two ramekins, and bake for 24-26 minutes, until golden brown on top. Use a toothpick to ensure the cakes are done.
Meanwhile, whisk together the glaze ingredients in the a small bowl until pourable.
Drizzle over the cakes and serve.