Spiked Cranberry Cream Cheese with Pecans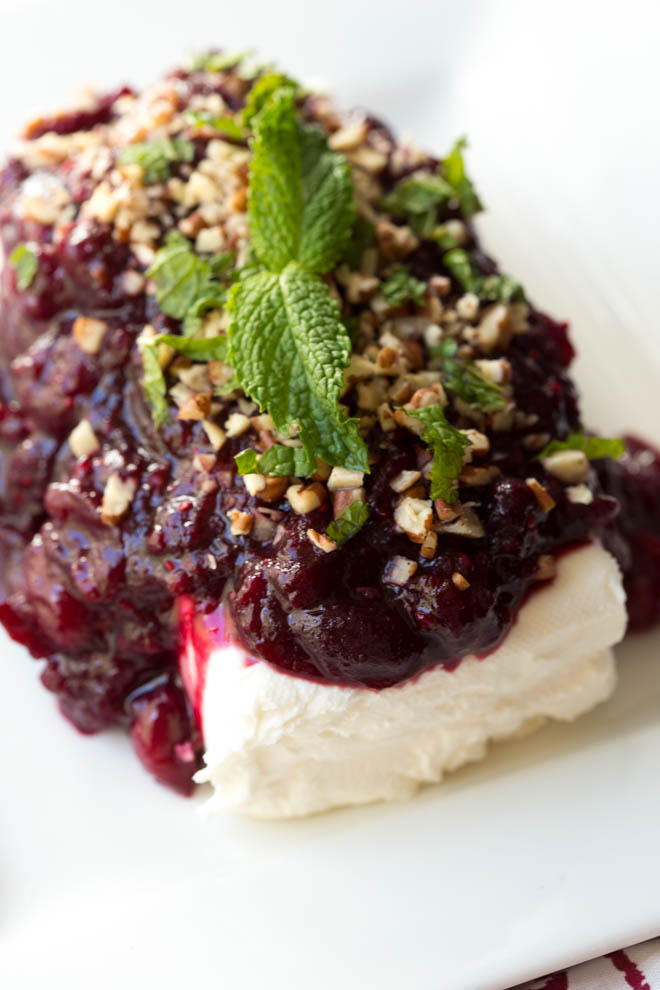 Recipe At A Glance
8 ingredients
15-30 minutes
8+ Servings
Switch it up this holiday season, with a spread all the adults will love. Spiked Cranberry Cream Cheese Spread with Pecans from Spoonful of Flavor is an easy snack or appetizer that comes to life in just 15 minutes.
Recipe Ingredients
½ cup dark red wine (I use Cabernet Sauvignon)
3 tablespoons honey
½ teaspoon ground cinnamon
zest and juice from one orange
1 (8 ounce) package Kraft PHILADELPHIA original cream cheese, softened slightly
3 tablespoons chopped pecans
1 tablespoon chopped fresh mint
Recipe Directions
In a medium saucepan set over medium-high heat, combine berries, wine, honey, cinnamon, orange zest and orange juice. Bring to a boil and reduce heat to low. Cook until thickened, stirring occasionally, about 7 to 10 minutes. Once the mixture is thickened, remove from heat and let cool.
Place the softened cream cheese on a serving plate or platter. Top with cooled cranberry sauce, chopped pecans and fresh mint. Serve with crackers or bread. Enjoy!