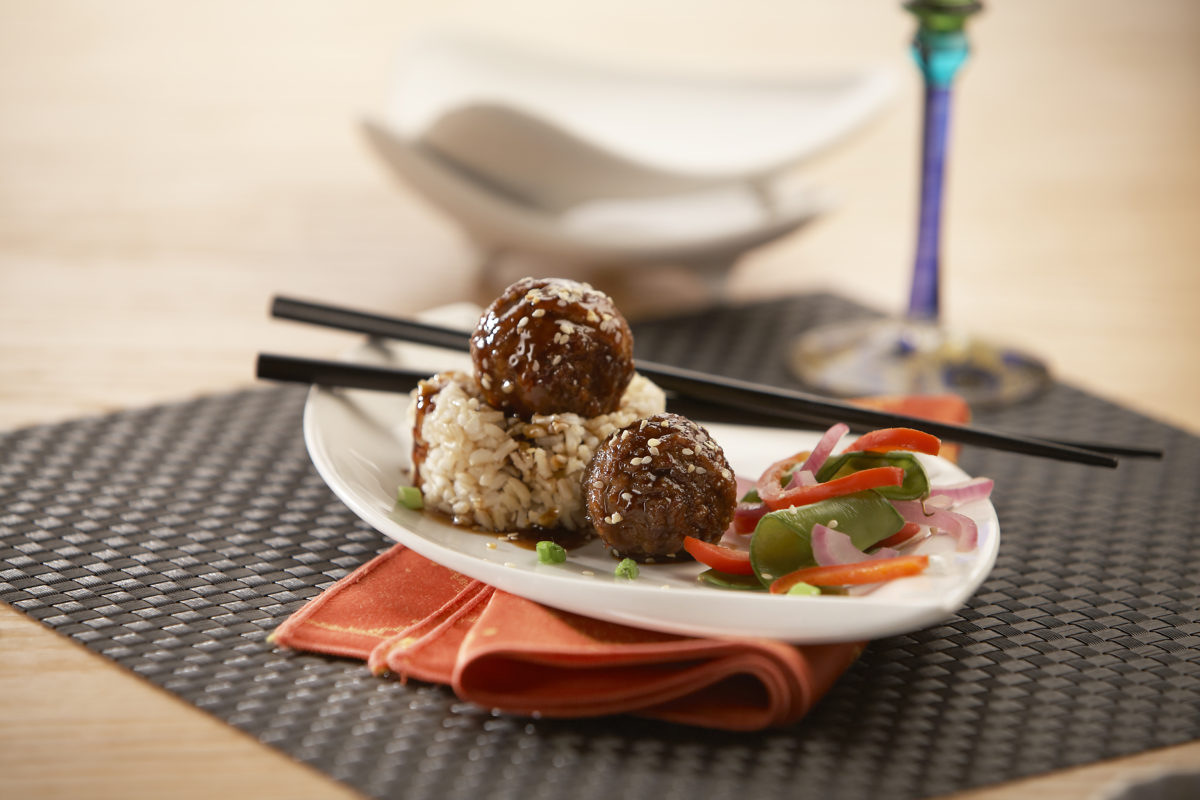 Recipe At A Glance
10 ingredients
15-30 minutes
8+ Servings
Explore the unique Asian flavors with Rosina's Saucy Asian Meatballs.
Saucy Asian Meatballs are a perfect option for an innovative appetizer or a flavorful dinner option. Quick, easy, and scrumptious! Find them in Rosina's meatball cookbook too!
Sponsored By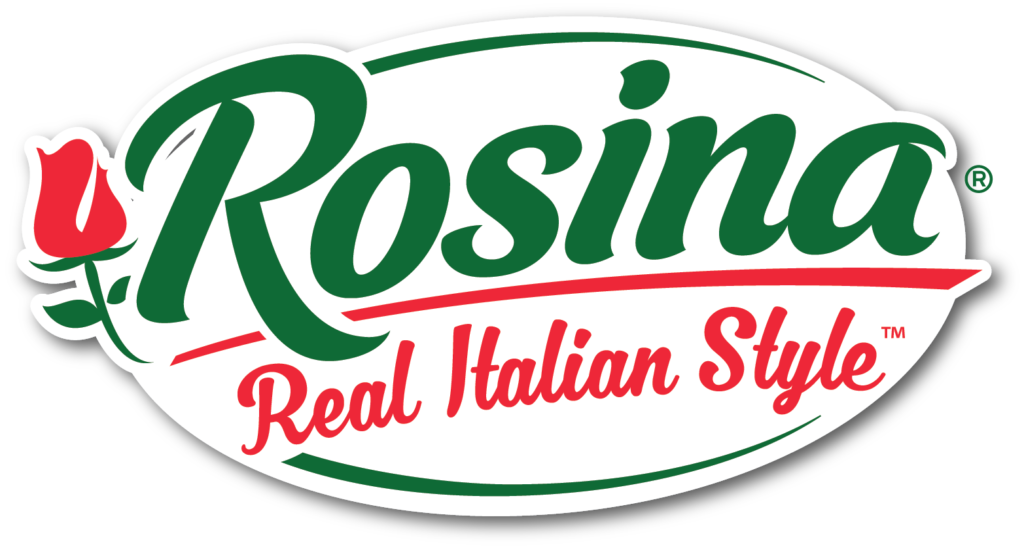 Featured Product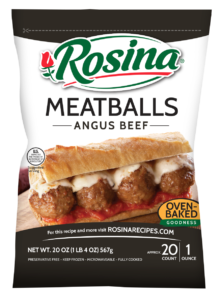 Rosina® Angus Meatballs
Recipe Ingredients
1 Package Rosina Angus Meatballs
2/3 cup Hoisin Sauce
¼ cup Rice Vinegar
2 Garlic Cloves, minced
2 Tablespoons Soy Sauce
1 Teaspoon Sesame Oil
1 Teaspoon Ground Ginger
¼ cup Teriyaki Glaze
¼ cup Brown Sugar
Sesame Seeds, optional
Recipe Directions
Preheat oven and cook meatballs according to package instructions. Set aside.
While the meatballs are baking, whisk together all of the sauce ingredients in a bowl until well blended.
Once meatballs have finished cooking, you can either dip each meatball individually (using a toothpick) in the sauce mixture, or you can pour the sauce over the meatballs and gently stir them until covered with the sauce mixture.
Serve over rice and garnish with snow peas and roasted red pepper strips as an entree or as an appetizer with toothpicks.