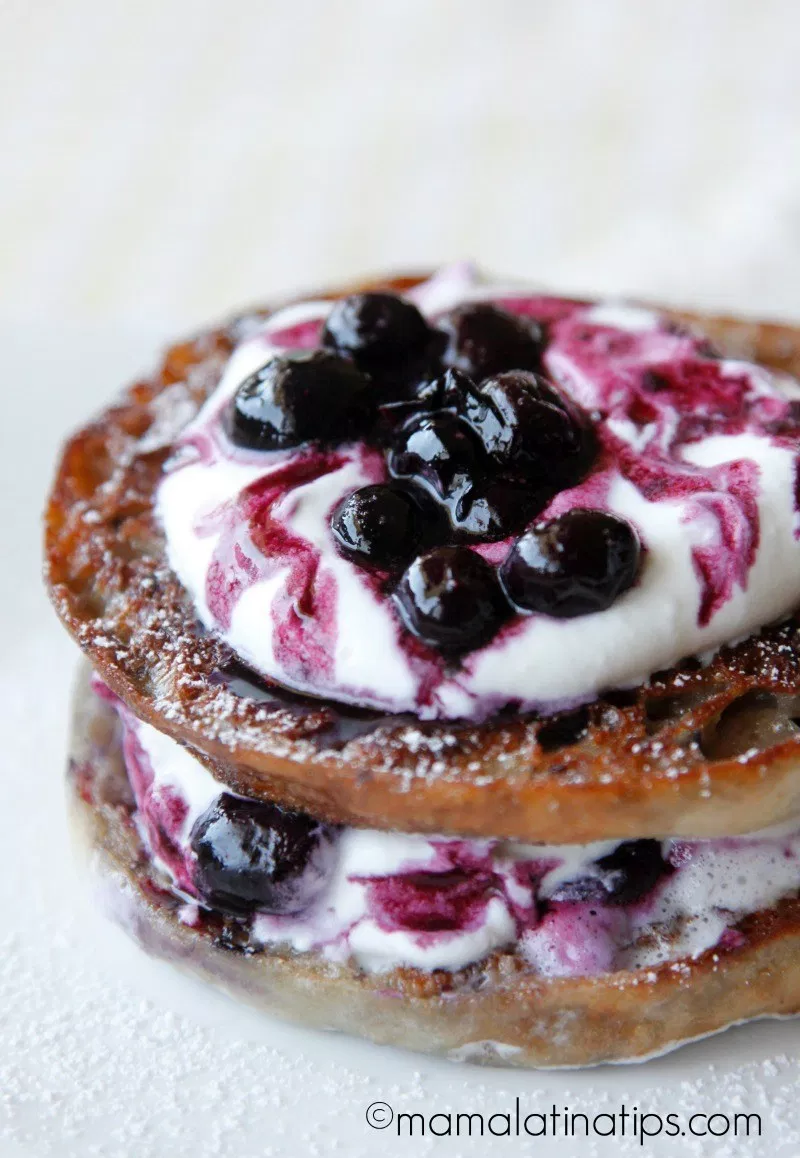 Recipe At A Glance
11 ingredients
Over 30 minutes
8+ Servings
Everyone will be going crazy for this Purple French Toast recipe from Mama Latina Tips!
Featured Product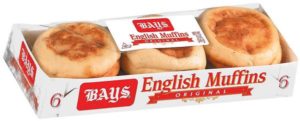 Bays English Muffins Original
Recipe Ingredients
1-12 oz. bag Dole frozen blueberries
3 tbsp. maple syrup
4 Eggland's Best eggs
1 c. half and half
2 tsp. vanilla extract
1 pkg. Bays English Muffins Original
2 tsp. vegetable oil, divided
2 tbsp. butter
1-2 c. whipped cream
Confectioners sugar to taste
Ice cream (optional, if you want it as a dessert)
Recipe Directions
Pre-heat oven to 200 degrees F (~94 C).
Mix frozen blueberries with maple syrup and heat in the microwave for 3-4 minutes until heated through. They will release liquid but keep their shape.
Take 1/3 c. of the blueberry sauce and puree in a food processor.
Set the rest of the sauce aside for later.
Beat eggs, half and half, vanilla and the blueberry puree in a long, shallow glass container.
Take one English muffin, split in half, and soak both halves in the purple mixture. Repeat until you fill the container. You may need to soak the muffins in batches. Leave them in the mixture for 4 minutes per side.
Melt one tbsp. butter and one tsp. vegetable oil on a griddle over medium-high heat.
Add the English muffins and cook until cooked through and golden brown. Depending on your stove, this will take approximately 6 minutes per side.
Repeat until you finish with all.
Keep the French toast warm in the oven until ready to serve.
Take one-half of an English muffin and layer it with whipped cream and blueberry sauce. Cover with the second half and top with more whipped cream and blueberries. Or, serve as dessert with vanilla ice cream and blueberry sauce.
Other Recipes You Might Like