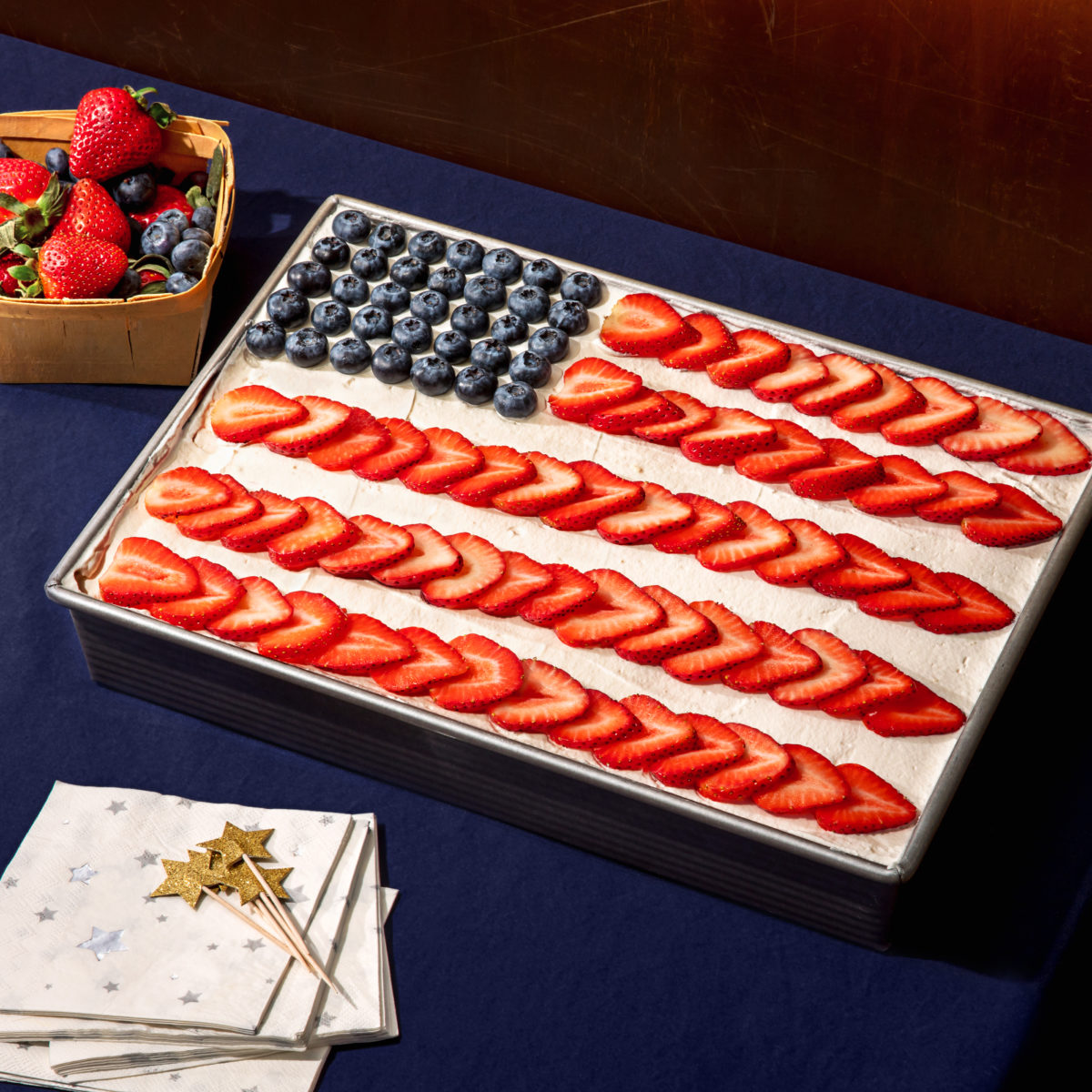 Recipe At A Glance
8 ingredients
Over 30 minutes
8+ Servings
Bake it 'till you make it with a red, white and blue summer spectacular! Sweet and in-season blueberries and strawberries brighten the dish, while Chobani helps keep this delicious pound cake light and moist.
Sponsored By

Featured Product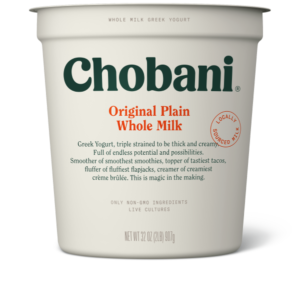 Chobani® Whole Milk Plain Greek Yogurt
Recipe Ingredients
1 cup Chobani® Whole Milk Plain Greek Yogurt

1 cup softened unsalted butter

3 cups sugar

6 eggs

1 teaspoon vanilla extract

1 teaspoon lemon extract

3 cups cake flour

¼ teaspoon baking soda
Recipe Directions
In a stand mixer on medium speed, cream together butter and sugar until mixture is pale yellow.

Turn mixer to low speed and add eggs one at a time until fully incorporated, scraping edges of bowl as needed. 

Add extracts, and slowly add flour and baking soda until thoroughly mixed. 

Add yogurt and mix until just incorporated. 

Coat a 9″x13″ metal cake pan with nonstick spray. Pour batter into pan and bake at 350ºF for 45 minutes, or until golden brown and a toothpick or cake tester comes out clean.
Other Recipes You Might Like