Pork Fried Cauliflower Rice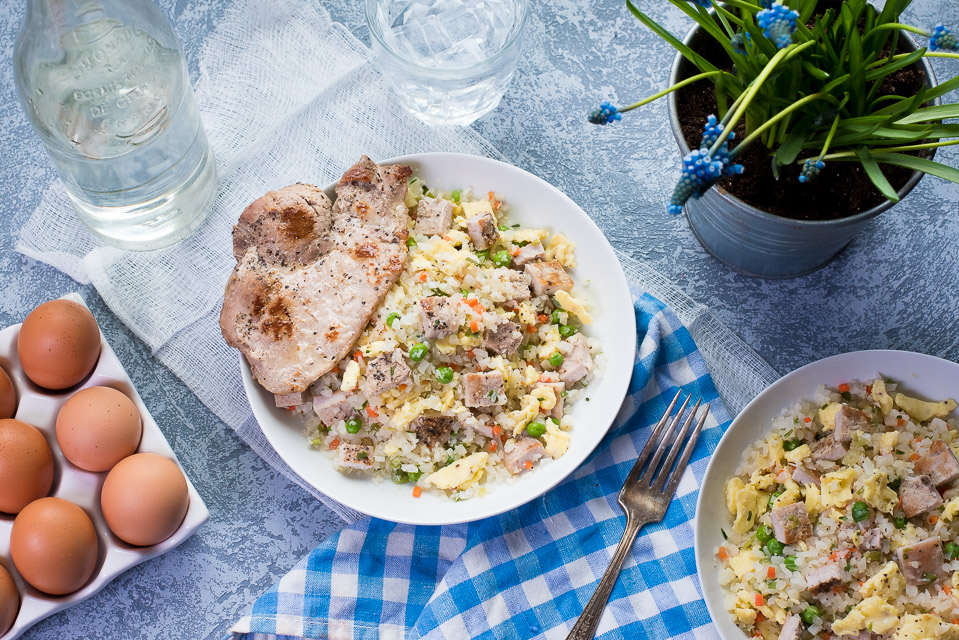 Recipe At A Glance
5 ingredients
15-30 minutes
4 Servings
Cook up this simple and delicious Pork Fried Cauliflower Rice from The Adventure Bite for those busy week nights!
Featured Product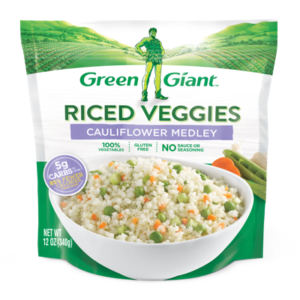 Green Giant® Riced Veggies Cauliflower Medley
Recipe Ingredients
2 leftover pork chops, diced into bite size
2 12 oz. bags Green Giant® Riced Veggies Cauliflower Medley
3 eggs
2 tbsp. milk (optional)
Pinch of salt and pepper
Recipe Directions
Heat cauliflower medley on medium high heat in a large sauté pan until heated thoroughly.
Add leftover pork chops and cook stirring occasionally until cauliflower begins to get crispy and pork is warm.
Whisk together eggs, milk and salt and pepper in a small bowl. Clear a space in the center of the pan and pour eggs in. Scramble the eggs until they are cooked through and combine all of skillet together.
Serve with soy sauce and hot sauce if desired.
Other Recipes You Might Like