Mini Bellini Peach Phyllo Tarts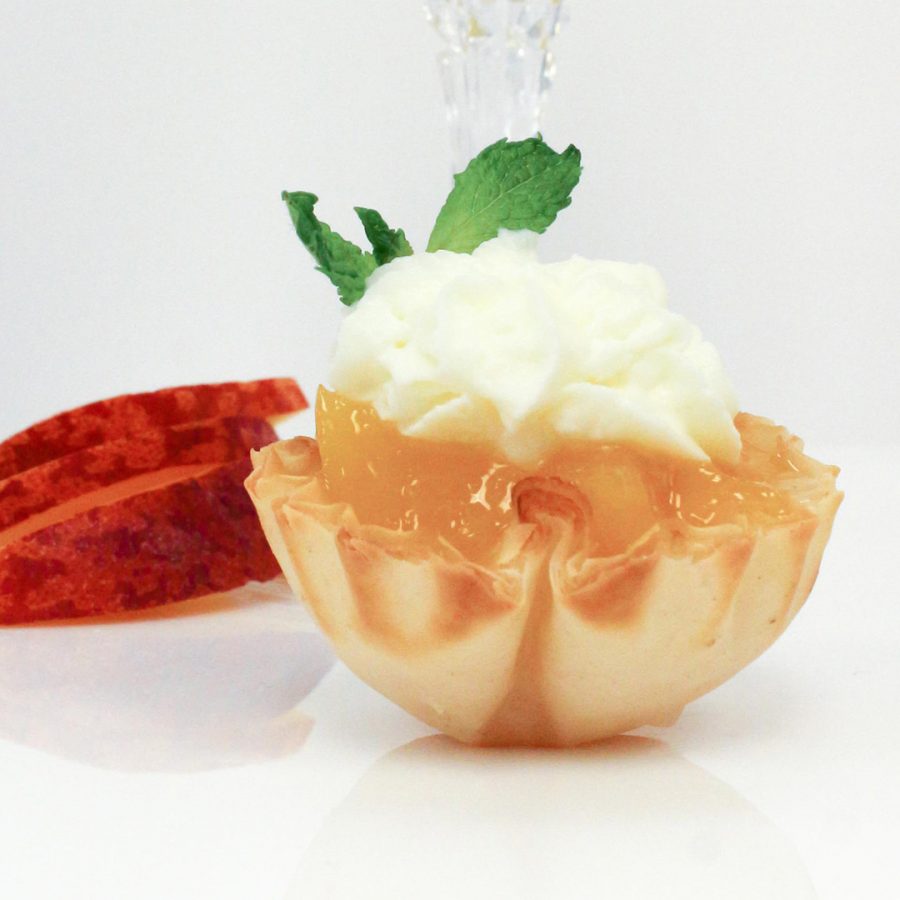 Recipe At A Glance
7 ingredients
Over 30 minutes
8+ Servings
Take Athens® Phyllo Shells and fill them with the sweet flavors of favorite brunch cocktail, the bellini! Enjoy them with brunch or as light dessert for your next party.
Sponsored By

Featured Product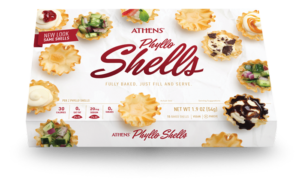 Athens® Phyllo Shells
Recipe Ingredients
4 peaches, peeled and ½" diced
½ cup Prosecco
¼ cup sugar
1 teaspoon lemon juice
1 ½ tablespoons corn starch
2 packages (15 count, each) Athens® Phyllo Shells
1 cup whipped topping, for garnish
Recipe Directions
Preheat oven to 375°.
In a medium saucepan over high heat, bring Prosecco to a low boil.
Reduce heat to medium and stir in the peaches.
Cook for 3 minutes, or until peaches start to soften.
Remove from heat and strain peaches reserving ¼ cup of cooking liquid.
In a medium bowl, combine peaches, reserved cooking liquid, sugar, lemon juice and corn starch.
Allow to cool 5-10 minutes.
Spoon filling into phyllo shells and place on baking sheet.
Bake for 20-25 minutes.
Cool, garnish with whipped topping and serve.
TIPS:
Shells can be filled and frozen, prior to baking, in air tight containers for up to 2 weeks. Remove from freezer and bake as above. No need to defrost.
Other Recipes You Might Like