Maple Pecan Latte Overnight Oats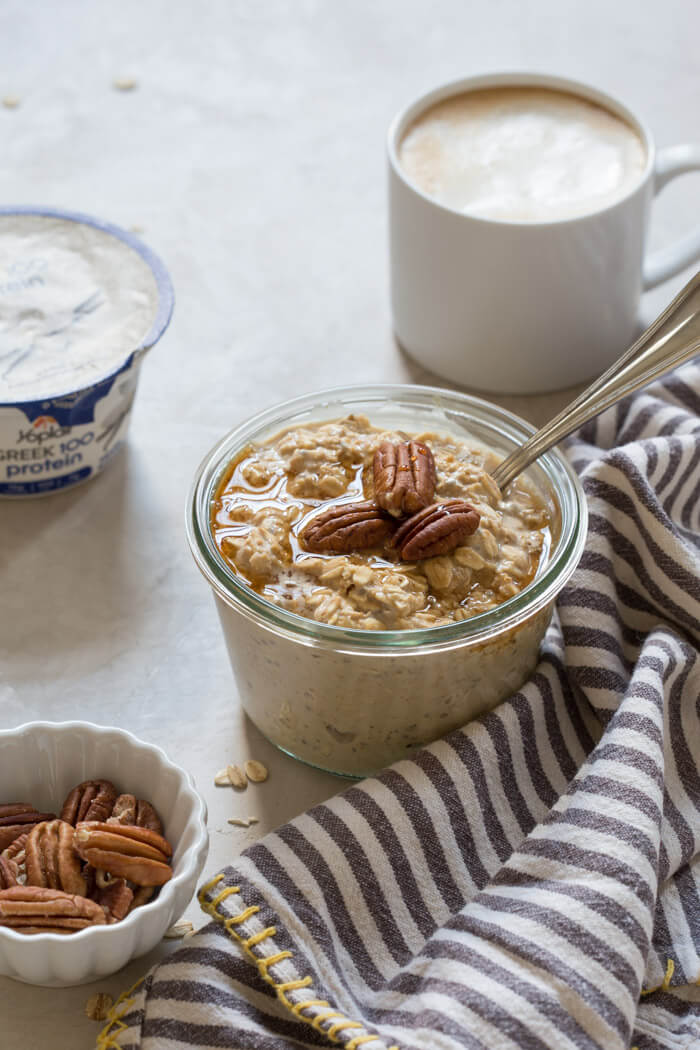 Recipe At A Glance
7 ingredients
Under 15 minutes
2 Servings
Get your coffee fix and a protein packed breakfast all in the same spoonful. This recipe for Maple Pecan Latte Overnight Oats from Love and Zest is sure to fuel your body for a long day ahead.
Featured Product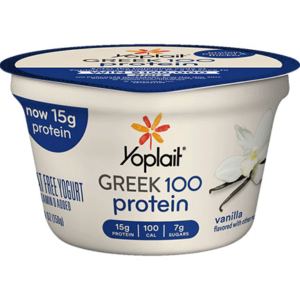 Yoplait Greek 100 Vanilla
Recipe Ingredients
1 cup old fashioned oats, raw
¼ cup brewed espresso
½ cup unsweetened vanilla almond milk
1 container (5.3 oz) Yoplait® Greek 100 vanilla yogurt
1 teaspoon chia seeds
1 tablespoon pure maple syrup
2 tablespoons chopped pecans
Recipe Directions
In bowl large bowl, mix together oats, espresso, almond milk, greek yogurt, chia seeds and maple syrup.
Divide oatmeal mixture into two storage containers, top each with chopped pecans, and place in refrigerator overnight.
Enjoy chilled or warmed.