Jamaican Black Bean Burger with Mango Jicama Slaw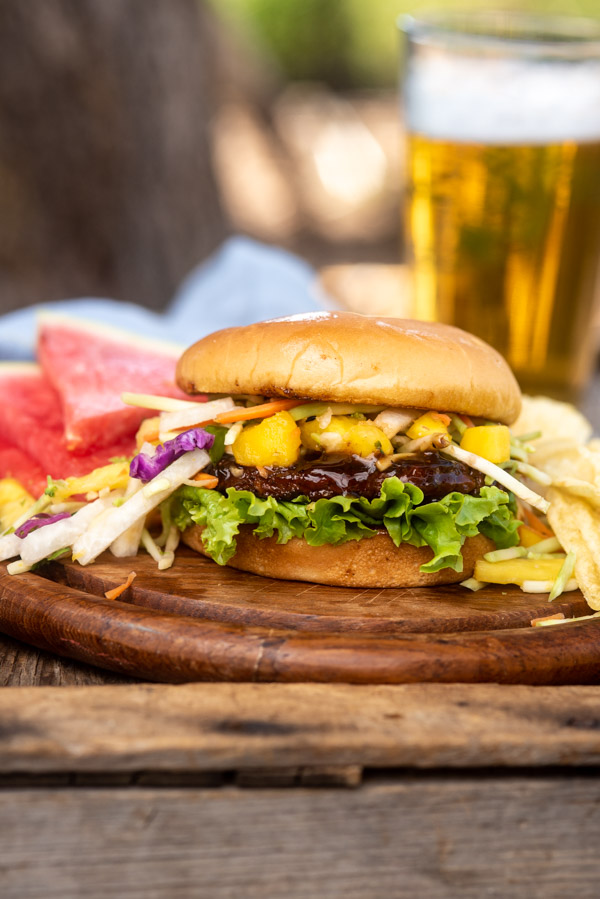 Recipe At A Glance
9 ingredients
15-30 minutes
4 Servings
This Jamaican Black Bean Burger with Mango Jicama Slaw is an easy vegetarian BBQ recipe that also doubles perfectly as an easy camping recipe! The meat eaters in Te Adventure Bite's family devoured them happily too!
Featured Product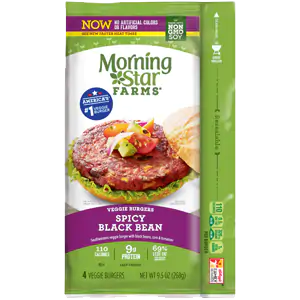 MorningStar Farms® Spicy Black Bean Burger
Recipe Ingredients
4 MorningStar Farms spicy black bean burgers
½ cup store bought or homemade jerk sauce plus more to serve
Mango Jicama Slaw:
1 container broccoli slaw (available near the bagged salads)
1 cup thinly sliced jicama
1 cup diced mango
1/4 cup rice vinegar
1/4 cup cilantro chopped
Coarse black pepper and salt to taste
Serve with: additional sauce buns, lettuce, tomatoes, etc.
Recipe Directions
Preheat non-stick skillet over MEDIUM heat.
Lightly spray skillet with cooking oil and place frozen burgers in skillet.
Cook burgers for 5-6 minutes, turning burgers over occasionally.
Baste with jerk sauce and cook 1-2 additional minutes.
Toss slaw ingredients together.
Serve with mango jicama slaw and extra sauce.