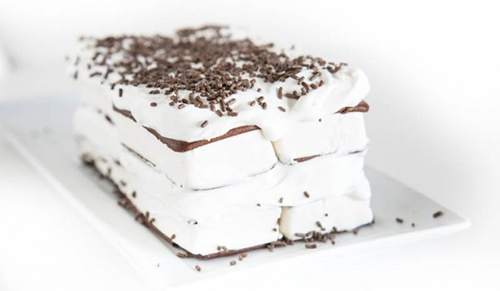 Recipe At A Glance
3 ingredients
Under 15 minutes
8+ Servings
It doesn't get much more simpler than this totally tasty ice cream cake recipe from our Cool Food Panelist Angie from www.eclecticrecipes.com. It's as easy as stack, sprinkle, slice and smile!
Featured Product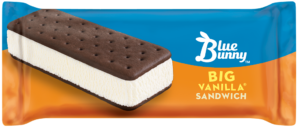 Blue Bunny Ice Cream Sandwich
Recipe Ingredients
1 (8-ct) box Blue Bunny ice cream sandwiches
1 (8 oz) tub Cool Whip
Sprinkles, Oreos, M&M's, or fresh berries
Recipe Directions
Arrange 4 ice cream sandwiches on a platter. Spread Cool Whip on top. Add 4 more ice cream sandwiches and spread more Cool Whip on top.
Garnish with sprinkles. Return to freezer for at least 15 minutes before serving.
Slice to serve.