Gluten Free Cheese Ravioli and Spinach Casserole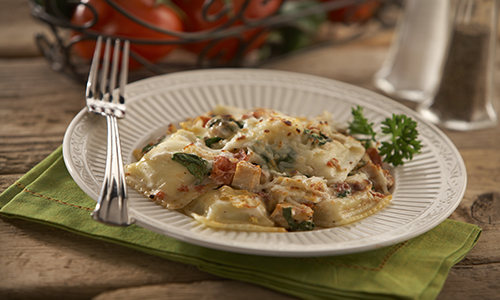 Recipe At A Glance
0 ingredients
15-30 minutes
4 Servings
Rosina Food Products recognizes that there are many people that have dietary sensitivities and/or restrictions. We are proud to offer our customers our Celentano brand of gluten free cheese ravioli – same great taste and quality ingredients, just gluten free! We hope you enjoy this delicious, gluten-free recipe!
Sponsored By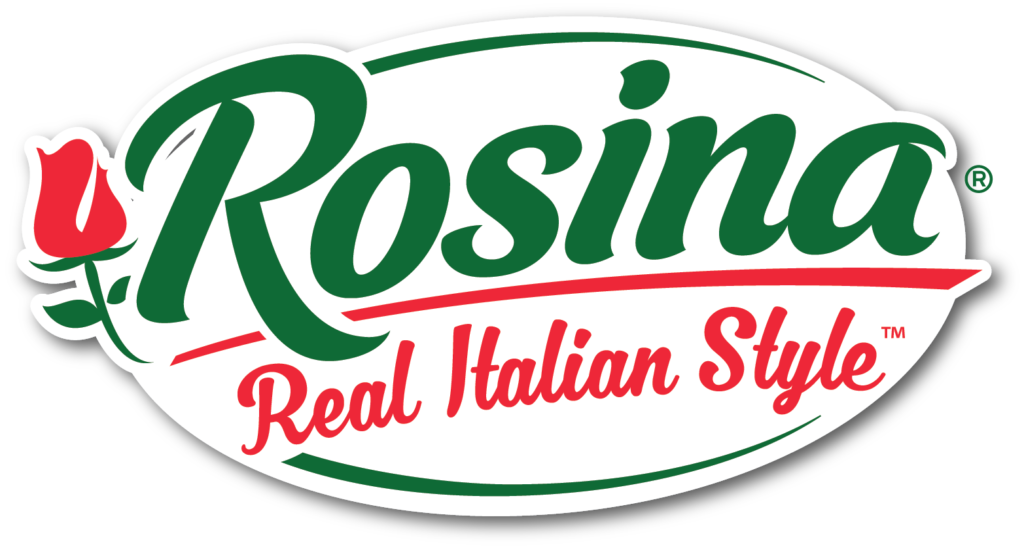 Recipe Ingredients
1 Package of Celentano Gluten Free Cheese Ravioli
2 Chicken Breasts, grilled with Montreal Steak Seasoning and chopped
2 (10oz.) Packages Frozen, Chopped Spinach thawed and squeezed dry
1 Can of Fire Roasted Tomatoes with Garlic, Drained
1 Can of Artichoke Hearts, Drained and roughly chopped
1-1/2 Cups Skim Milk
3 Tablespoon Gluten Free All-purpose flour
Salt and Black Pepper to taste
Dash of Nutmeg
1 Cup Mozzarella Cheese, shredded
2 Tablespoons of Asiago or Parmesan Cheese, Coarsely grated
Recipe Directions
In a bowl mix together the cooked chopped chicken, Fire Roasted Tomatoes, Artichoke hearts, and drained Spinach. Season with Salt and Black Pepper to taste, Set aside. Pre-Heat oven to 350 Degrees.
Whisk the milk and  Gluten Free flour in a non-stick sauce pan over medium heat until it reaches a boil. Reduce the heat and continue stirring until thickened. Season with Salt, Black Pepper, and a dash of Nutmeg. Set aside to cool a bit. (Stir every now and then so it does not become too thick.)
Using a 9X9 Baking Dish spread a thin layer of sauce over the bottom. Layer half of the frozen Gluten Free Cheese Ravioli, half of the Chicken Mixture, half the Sauce and half the Cheese. Repeat once.
Top everything with a few Tablespoons of Asiago or Parmesan Cheese.
Bake at 350 Degrees for 20-30 minutes until bubbly.
Remove from the oven allowing to cool slightly before serving with additional warmed sauce and grated cheese.
Other Recipes You Might Like