Easy Vegetarian Vegetable Melt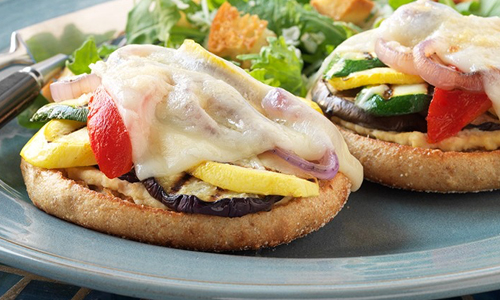 Recipe At A Glance
7 ingredients
Under 15 minutes
4 Servings
Hummus, veggies, and cheese all melted together on a tasty English muffin for a vegetarian delight in this Easy Vegetarian Vegetable Melt from BAYS English Muffins.
Sponsored By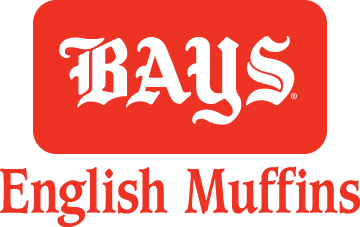 Recipe Ingredients
4 Bays Multi-grain English muffins, split and lightly toasted
1 small peeled garlic clove, crushed
1 Tbsp. extra virgin olive oil
1 cup prepared hummus
3 cups prepared roasted or grilled vegetables, such as zucchini, eggplant, red onion, red bell pepper
4 slices mozzarella cheese, about 2 ounces
¼ cup grated Parmesan cheese
Recipe Directions
Preheat the broiler.
Place crushed garlic and olive oil into small glass bowl and microwave on medium for 30 seconds. Place the muffin halves cut side up on a rimmed baking sheet and brush with the oil mixture. Spread each with 2 tablespoons of the hummus. Top evenly with the vegetables. Top the vegetables with one slice of the mozzarella cheese. Sprinkle the Parmesan cheese over the mozzarella.
Broil until the cheese melts and just starts to brown, about 1 1/2-2 minutes.
Easy Variations:
Try substituting baba ganoush for the hummus.
Substitute some prepared tomato sauce for the hummus and top the vegetables with a slice of fresh provolone instead of the mozzarella.