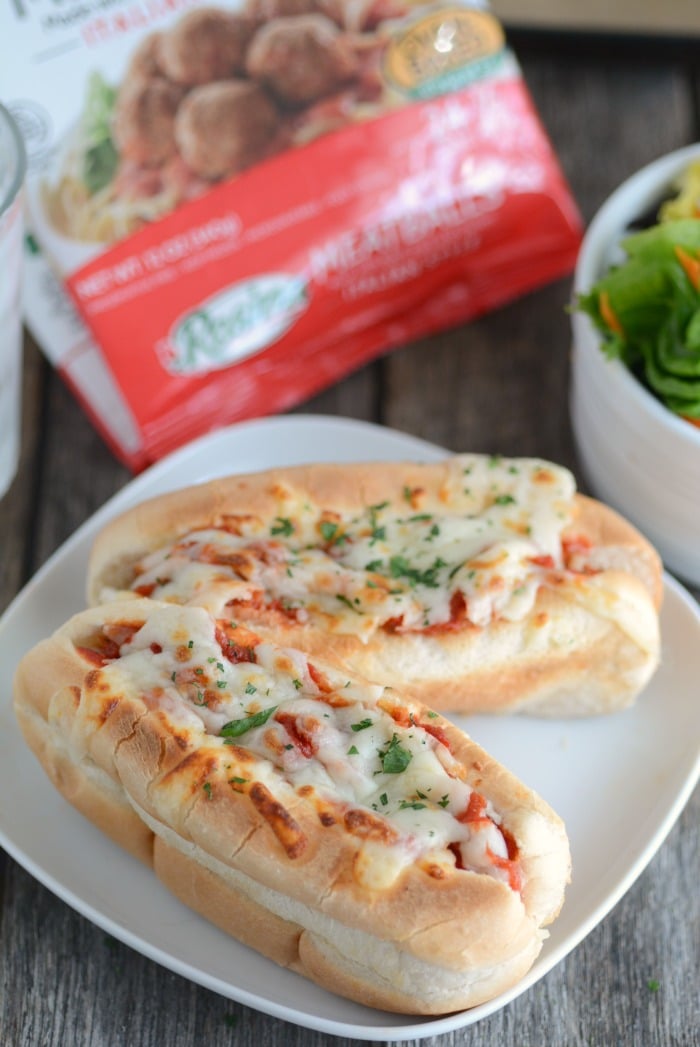 Recipe At A Glance
10 ingredients
Over 30 minutes
6 Servings
Back to school season means you need simple weeknight meals. Make these scrumptiously Easy Meatball Subs from Real Mom Nutrition!
Featured Product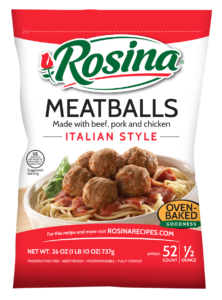 Rosina® Italian Style Meatballs
Recipe Ingredients
1 tablespoon plus 1 teaspoon olive oil
2 medium garlic cloved pressed
2 tsp. dried oregano
1 pinch red pepper flakes (big or small pinch, depending on how much heat your crowd likes)
1 28-ounce can crushed tomatoes
1/2 tsp. salt
1/2 tsp. sugar
1 package Rosina Italian Style Meatballs (1/2 ounce size)
6 sub, brat, or hot dog buns
3/4 cup shredded mozzarella cheese
Recipe Directions
In a medium skillet or saucepan, heat olive oil on medium heat for 15 seconds, then add garlic, oregano, and red pepper flakes and cook, stirring constantly, for 1 minute. Add crushed tomatoes and stir well; add salt and sugar and stir again until combined
Add entire package of Rosina Italian Style Meatballs to sauce, stirring so meatballs are covered in sauce.
Cover pan and cook for 20-25 minutes, stirring occasionally.
Move oven rack to top position, and heat the broiler to HIGH.
Spoon saucy meatballs into buns, top with cheese, and place under the broiler for 1-2 minutes, checking frequently to make sure they don't burn.