Double Pumpkin Spiced Ice Cream Pie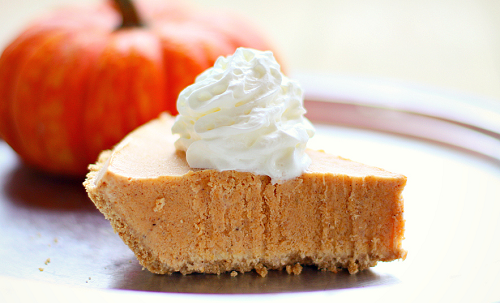 Recipe At A Glance
6 ingredients
15-30 minutes
8+ Servings
What could possibly be better than pumpkin spice? Double pumpkin spice, of course!! Whip up this delicious double pumpkin spiced ice cream pie to get your pumpkin fix.
Recipe Ingredients
1 ready-made graham cracker crust
3 1/2 cups Breyers Natural Vanilla Ice Cream
1/4 cup Pumpkin Spice Coffee-Mate liquid creamer
1 cup canned pumpkin
1 1/2 tsp. pumpkin pie spice
Whipped cream topping, optional
Recipe Directions
Using an electric mixer, mix ice cream until slightly softened.
Add creamer, pumpkin, and pumpkin pie spice to ice cream and mix until ingredients are mixed through.
Gently pour ice cream mixture into prepared graham cracker crust.
Freeze for at least four hours or overnight.
Take the pie out of the freezer twenty minutes and top with whipped cream.
Other Recipes You Might Like