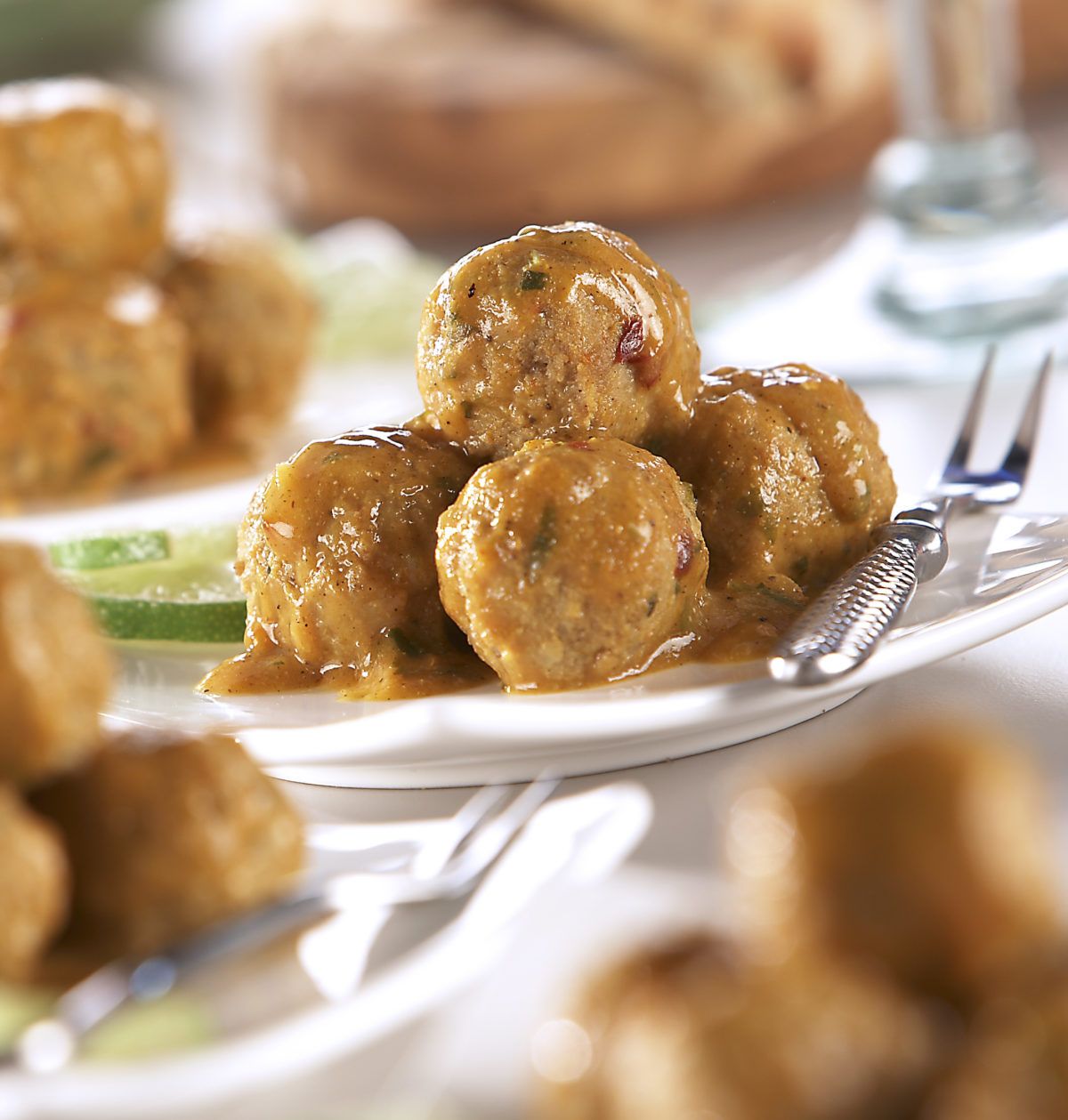 Recipe At A Glance
11 ingredients
Under 15 minutes
8+ Servings
Rosina Recipes – Curry Meatballs
Spice up your dinner with curry meatballs. They are simple, delicious, and take a few minutes. Check out our cookbook for more meatball recipes.
Sponsored By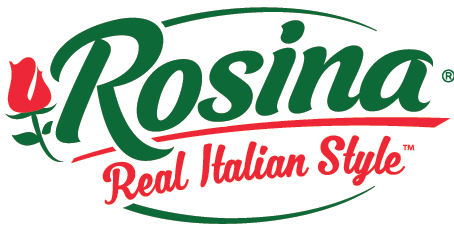 Featured Product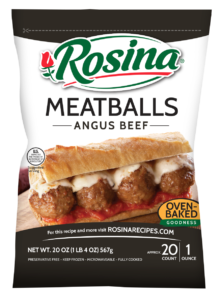 Rosina® Angus Meatballs
Recipe Ingredients
1 Package of Rosina Angus or Homestyle Meatballs
¼ cup yellow onion, diced
1 can full –fat coconut milk
1 cup chicken broth
4 Teaspoons curry powder
1 Teaspoon garam masala
1 Teaspoon ground ginger
Juice of 1 lime
½ cup cilantro, chopped
Sambal Oelek Chili Paste (optional)
Red pepper flakes
Recipe Directions
In a large skillet, melt coconut oil and add the diced onions. Let them cook for 3 to 4 minutes.
Mix the remaining ingredients for the sauce and add meatballs, stir to cover meatballs with the sauce.
Cover the skillet and simmer until meatballs are cooked through.
Sprinkle with red pepper flakes just before serving.
Serve Chili paste on the side for extra heat.