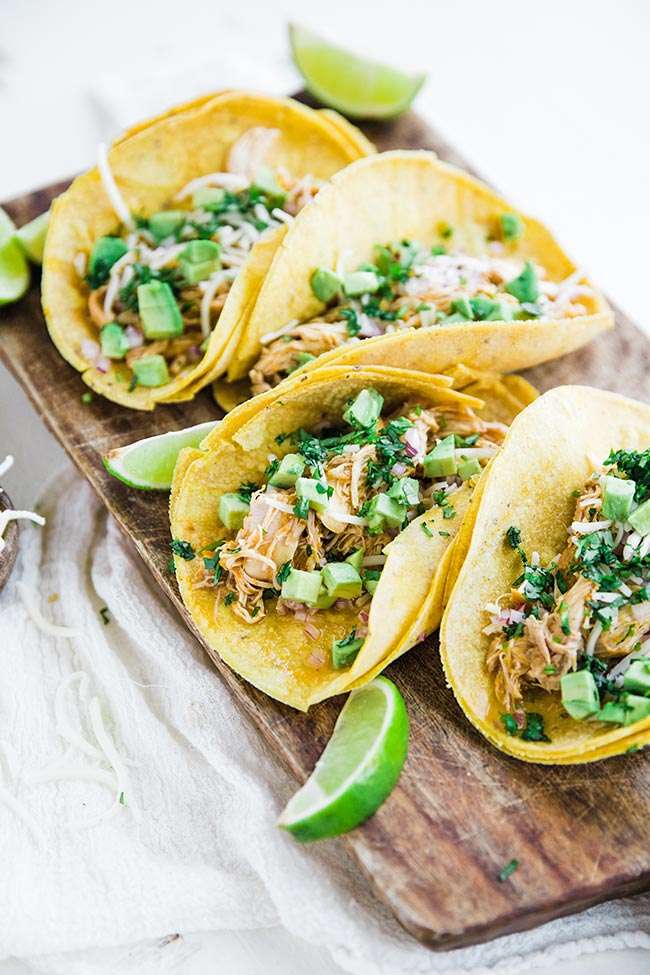 Recipe At A Glance
17 ingredients
Over 30 minutes
5 Servings
Add some flair to your usual Taco Tuesday by cooking up these delicious Chicken Tinga Tacos from Chef Billy Parisi.
Featured Product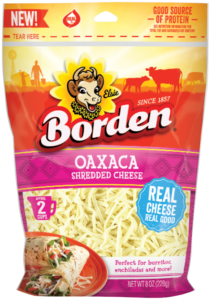 Borden Oaxaca Cheese Shreds
Recipe Ingredients
2 to tomatoes sliced into wedges
5 to matillos
½ cup assorted cherry tomatoes
1 peeled yellow onion sliced into wedges
8 garlic cloves
2 jalapeños sliced in half seeds removed
3 Tbsp. of olive oil
1 chipotle pepper in adobo sauce
2 tsp. of cumin
2 tsp. of dry oregano
1 whole chicken broken down into parts
3 cups of good chicken stock
10 corn tortillas
1 peeled seeded and diced avocado
1 cup of shredded Borden Oaxaca Cheese
¼ cup of chopped fresh cilantro
sea salt and fresh cracked pepper to taste
Recipe Directions
Place the tomatoes, tomatillos, onions, garlic and jalapeños on a non-stick cookie sheet tray and toss in 2 tablespoons of olive oil, salt and pepper and roast in the oven at 400° for 30 to 35 minutes or until everything is lightly charred.
Next, add all of the ingredients into a blender along with chipotle, ground cumin, dry oregano, salt and pepper to a blender and puree until smooth.
Next, season the chicken on all sides with salt and pepper and in a large rondeau pot over high heat with 1 tablespoon of olive oil sear the chicken until golden brown on both sides.
Add the tomatillo mixture along with the chicken stock and cover and simmer over low heat for 2 hours. Remove the skin and bones from the chicken and shred. Keep warm.
To Plate: Place some shredded chicken in a heated corn tortilla and garnish with avocado, red onion, cilantro and Oaxaca cheese.
Other Recipes You Might Like