Cheesy Sausage & Vegetable Soup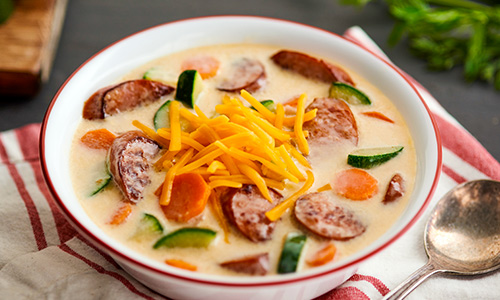 Recipe At A Glance
11 ingredients
Over 30 minutes
4 Servings
Borden® Cheesy Sausage & Vegetable Soup is the perfect, warm cup of soup for any chilly evening.
Sponsored By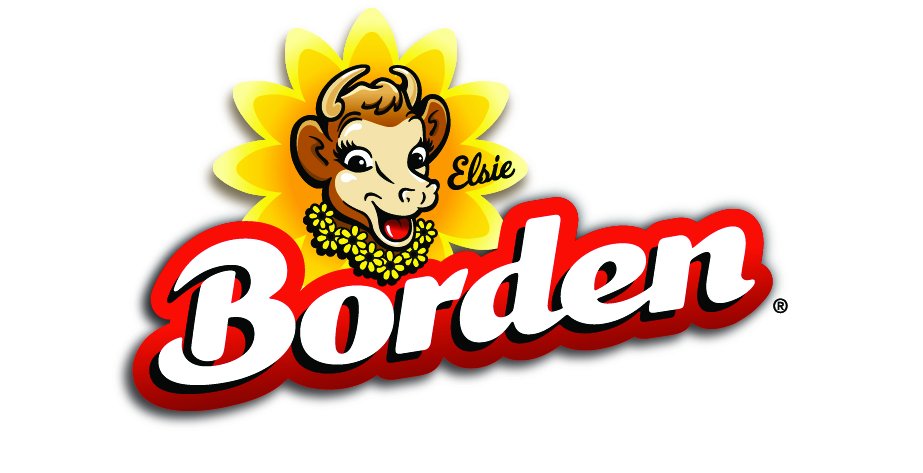 Featured Product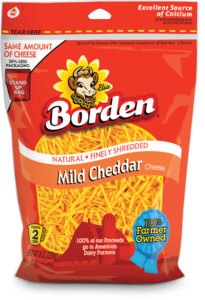 Borden® Cheese Finely Shredded Mild Cheddar Shreds
Recipe Ingredients
1 Tbsp. vegetable oil

1 lb. sausage links, cut into ½ inch-thick slices

2 large yellow onions, chopped

2 to 3 cloves garlic, chopped

2 lbs. zucchini, diced

4 to 5 large carrots, cut into this slices

2 Tbsp. Borden® Butter

3 Tbsp. flour

2 cans (12 oz. each) chicken or beef broth

1 can (12 oz) evaporated milk

1 1/2 cups Borden® Finely Shredded Mild Cheddar Shreds
Recipe Directions
HEAT oil in a large non-stick skillet over medium-high heat until hot.
Add sausage; cook and stir until browned.
Remove sausage from skillet and keep warm.
Add onions and garlic to skillet and cook until onions are tender.
Stir in zucchini and carrots and cook, stirring occasionally, until the carrots are crisptender; set aside.
MELT butter in a large saucepan.
Whisk in flour until it forms a paste.
Add the broth a little at a time, whisking after each addition until the mixture is smooth.
Bring to a boil.
Reduce to a simmer and stir in the evaporated milk and 1 cup cheese.
Continue cooking, stirring continuously, until the cheese has melted.
Stir in the reserved sausage and vegetable mixture.
TOP with remaining ½ cup cheese before serving.