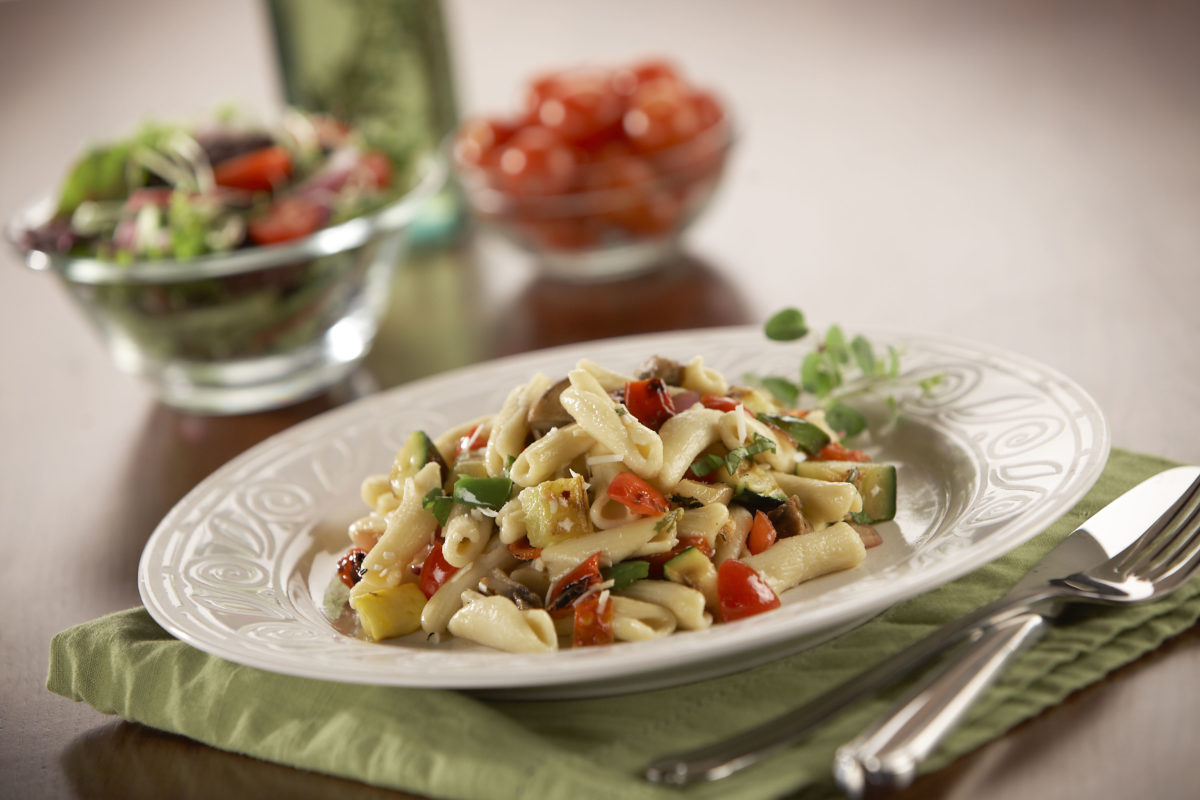 Recipe At A Glance
9 ingredients
15-30 minutes
4 Servings
Enjoy a light but flavorful meal! This recipe takes 15 minutes to make and is full of delicious vegetables!
Sponsored By

Featured Product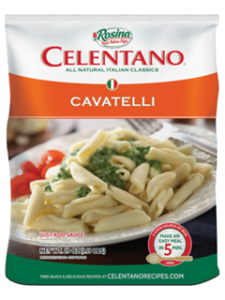 Celentano® Cavatelli Pasta
Recipe Ingredients
1 package (12 oz.) Celentano Cavatelli
3 tablespoons olive oil
2 tablespoons minced garlic
2 tablespoons butter
3 cups grilled vegetables, cut into bite size pieces (red peppers, zucchini, summer squash)
1 teaspoon salt
1 teaspoon black pepper
2 tablespoons fresh chopped parsley
½ cup grated Parmesan cheese
Recipe Directions
Bring a large pot of water to a boil and cook pasta according to package directions and drain well.
In large frying pan on medium heat, warm oil and garlic, cook for 2 minutes. Add the butter and cook for an additional minute. Add the cavatelli, grilled vegetables, salt and black pepper, stirring until well coated; cook for an additional 5 minutes.
Sprinkle with parsley and shredded Parmesan cheese; toss to combine and serve divided among bowls.