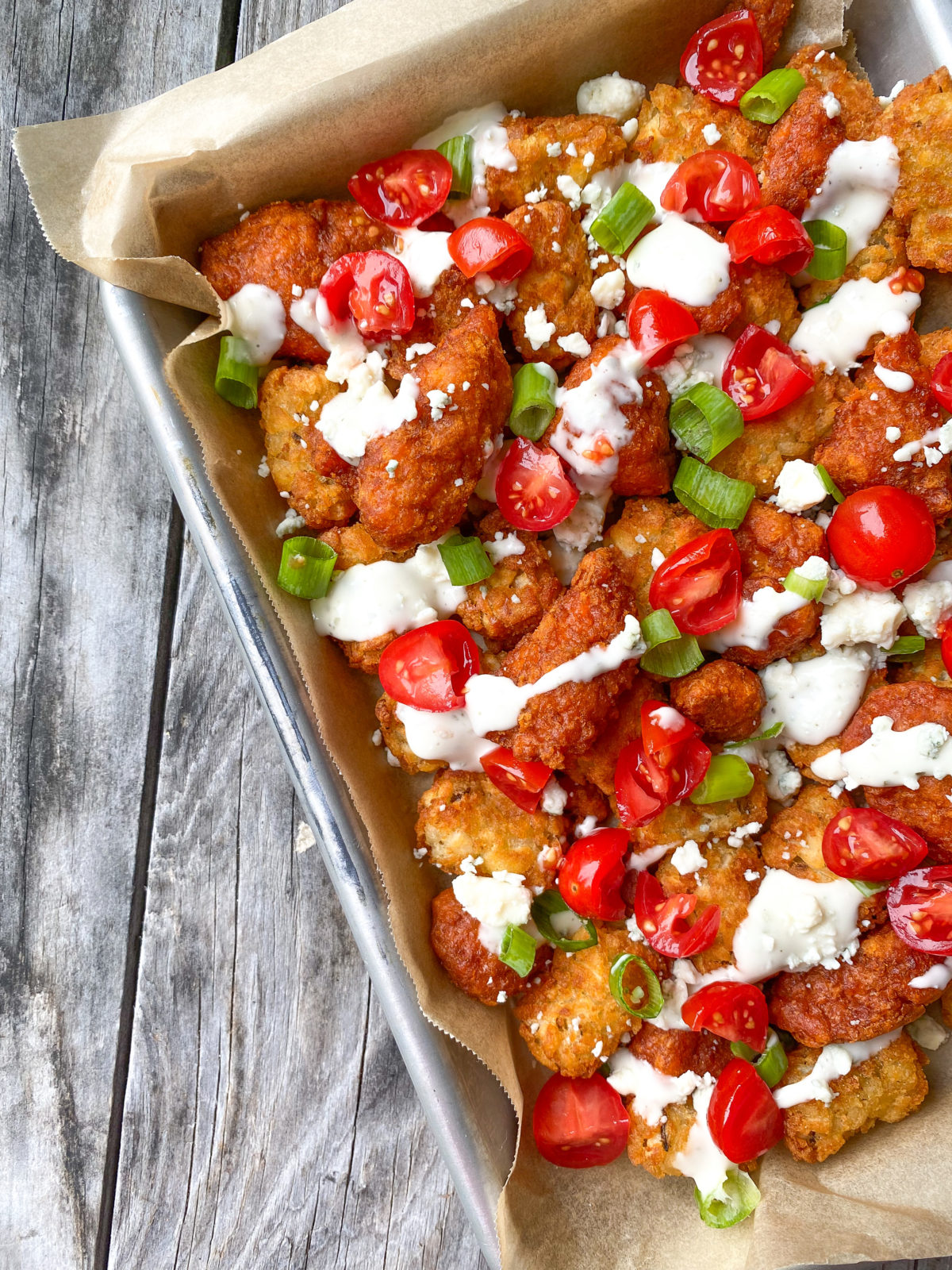 Recipe At A Glance
7 ingredients
15-30 minutes
4 Servings
Make back-to-school meal prep easier for your family by stocking up on frozen meal starters that you can mix and match, like buffalo chicken bites and tater tots to make Live Luv Texas' Buffalo Chicken Totchos..
Recipe Ingredients
1/2 Package Any'tizers® Boneless Chicken Bites Buffalo Style
1/2 Package 32 oz. Ore-Ida Golden TATER TOTS™
1 cup halved fresh cherry tomatoes
1/4 cup chopped green onions
1/4 cup crumbled blue cheese
1/4 cup (or more) blue cheese dressing
Buffalo sauce (optional)
Recipe Directions
Heat chicken bites and tater tots according to package directions.
In a large sheet pan, evenly distribute the cooked chicken bites and tater tots.
Layer the tomatoes, green onions and crumbled blue cheese on top of the chicken bites and tots.
Drizzle with blue cheese dressing to your taste.
If desired, add additional buffalo sauce for extra heat.
Serve immediately.