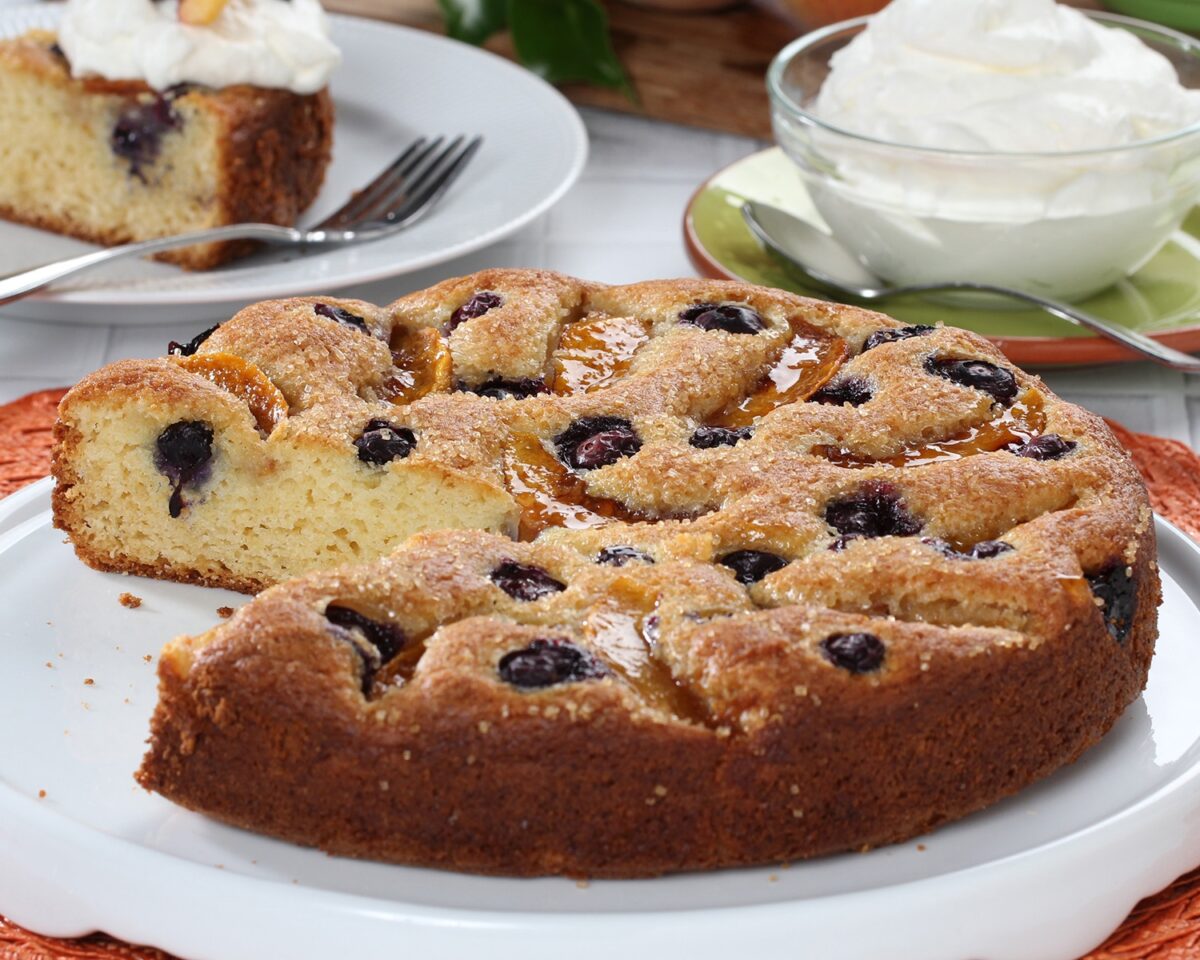 Recipe At A Glance
12 ingredients
Over 30 minutes
8+ Servings
You'll love this fresh and fruity breakfast cake! Mr. Food Test Kitchen used Greek yogurt to make their Blueberry-Peach Yogurt Cake extra-moist, and added plenty of fresh peaches and blueberries for a tart, yet sweet, flavor. Once you give this yummy breakfast cake a try, you'll find yourself making it often!
Sponsored By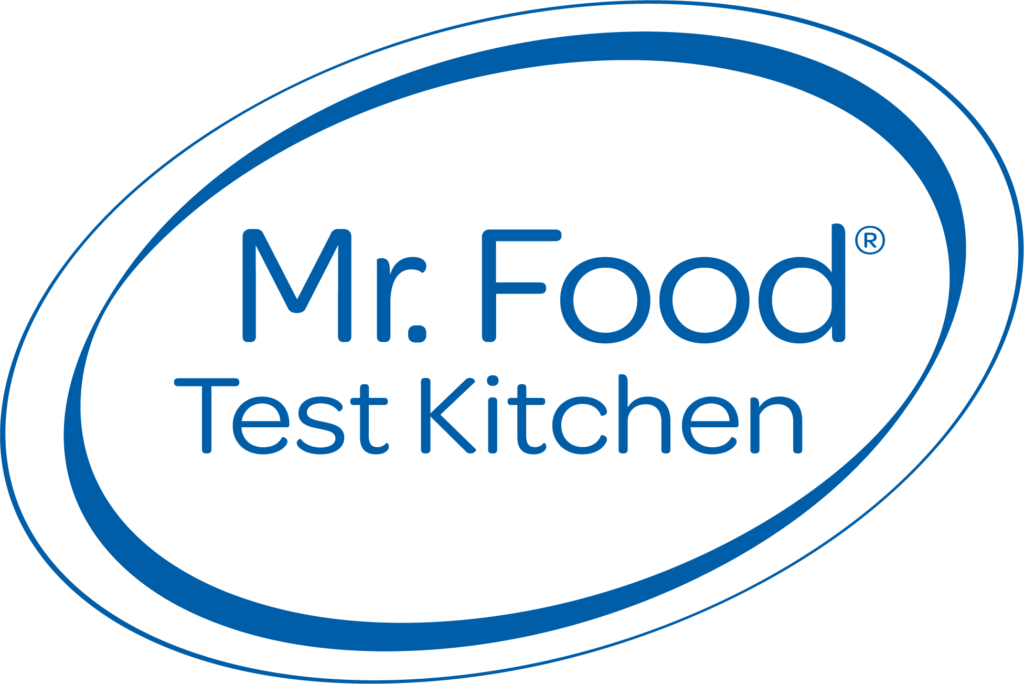 Recipe Ingredients
1 1/2 c. all-purpose flour
1 tsp. baking powder
1/2 tsp. baking soda
1/2 tsp. salt
1/2 stick butter, softened
1 c. granulated sugar
2 eggs
1 tsp. vanilla extract
3/4 c. vanilla Greek yogurt
2 fresh peaches, peeled and sliced into 1/2-in. wedges
1/4 c. fresh blueberries
1 Tbsp. coarse sugar
Recipe Directions
Preheat oven to 350 degrees F. Coat the bottom of a 9-inch spring form pan with cooking spray. Line with parchment paper, and lightly coat parchment paper with cooking spray.
In a medium bowl, combine flour, baking powder, baking soda, and salt; mix well and set aside. In a large bowl, beat butter and sugar until fluffy. Add eggs, vanilla, and yogurt and beat until creamy. Slowly beat in flour mixture just until combined.
Pour batter into pan and top with peach slices and blueberries. Sprinkle with coarse sugar.
Bake 45 to 50 minutes, or until toothpick comes out clean. Let cool 30 minutes then remove from pan, remove parchment paper, and place on a platter. Serve the yogurt cake warm or let cool.
Other Recipes You Might Like