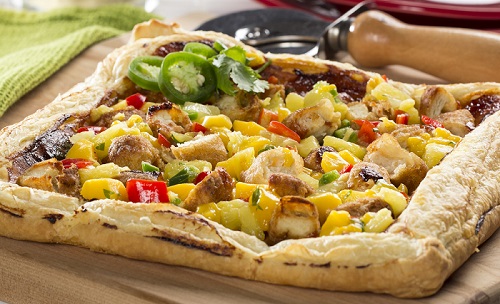 Recipe At A Glance
11 ingredients
15-30 minutes
4 Servings
By starting off with a few of our frozen favorites, this Barbecue Chicken Tart can be thrown together in just 15 minutes, or just in time for dinner! The combination of honey barbecue chicken and a fresh tasting fruit salsa are sure to make this a new family favorite.
Sponsored By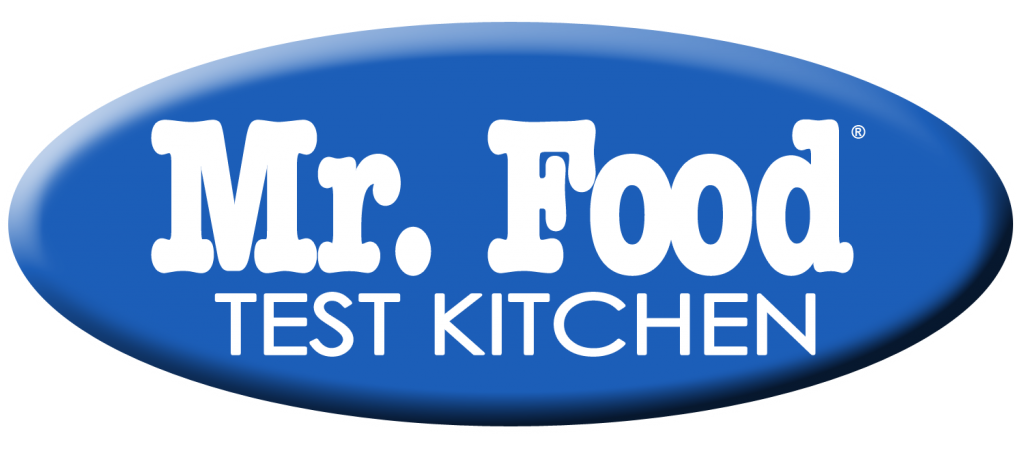 Recipe Ingredients
1 sheet frozen puff pastry, thawed (from a 17.3-ounce box)
1 egg, beaten
2 Tbsp. barbecue sauce
5 frozen honey barbecue chicken strips, cut into 1/2-inch chunks
1/2 cup frozen pineapple chunks, thawed, diced
1/2 cup frozen mango chunks, thawed, diced
2 Tbsp. chopped red bell pepper
2 tsp. finely chopped jalapeno pepper
1 tsp. chopped cilantro
1/4 tsp. salt
2 tsp. lime juice
Recipe Directions
Preheat oven to 400 degrees F.
Unfold puff pastry and place on baking sheet. Brush edge of pastry with egg (about 1 inch) and fold over 1/2 inch of pastry, creating a lip. Brush center of pastry evenly with barbecue sauce and top with chicken.
Bake 15 to 20 minutes, or until pastry is puffed and golden around edges.
Meanwhile, in a small bowl, combine remaining ingredients; mix well. Spoon mixture over chicken, cut into 4 squares, and serve.