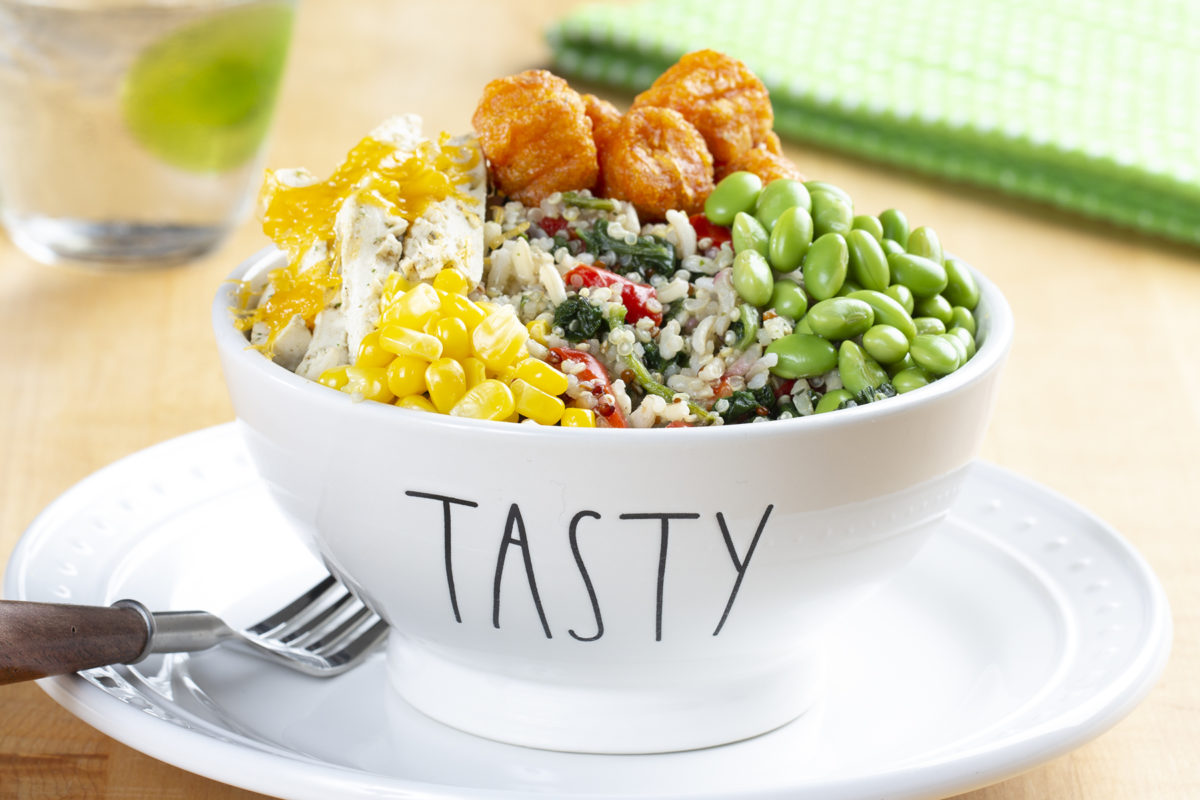 Recipe At A Glance
6 ingredients
Under 15 minutes
1 Serving
No need to cook all day to end up with a fun all-in-one meal that's both healthy and filling thanks to the convenience of the freezer aisle. So what do you say you give this a try as a good-for-you way to start the new year?
Sponsored By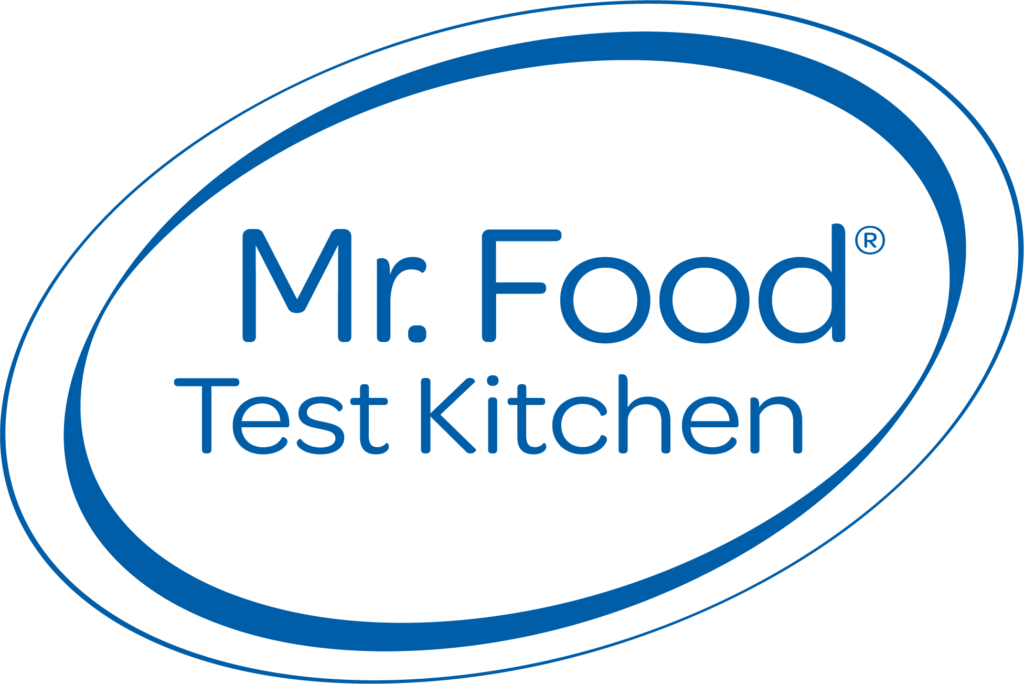 Recipe Ingredients
1/2 cup frozen sweet potato puffs
1 (10-oz.) package frozen quinoa and
vegetable blend
1/2 cup frozen veggie chick'n strips (see Tip)
1/4 cup frozen shelled edamame
1/4 cup frozen corn
1 Tbsp. shredded cheddar cheese
Recipe Directions
In a toaster oven, bake sweet potato puffs according to package directions. Meanwhile, place quinoa in a microwave-safe soup bowl and heat according to package directions; set aside.
Place edamame and corn each in individual microwave-safe crocks or bowls and place on a plate. Add the "chick'n strips" to the plate as shown and microwave for 3 to 4 minutes or until heated through.
Arrange edamame, corn, sweet potato puffs on top of quinoa. Arrange "chick 'n strips" with cheese and enjoy.
Test Kitchen Tip: We made this a completely vegetarian option by using meatless chick'n strips, however feel free to swap them out with strips of cooked chicken breast if you'd like. And for those of us who do like vegetarian options, check out all the choices that are available in the freezer aisle.
Other Recipes You Might Like