April 22, 2020
The Food Industry Steps Up During COVID-19
While the COVID-19 crisis continues, so does the amazing community support from the food industry across the U.S. and the world. As we shared in our first and second posts, we're recognizing our NFRA member companies for the efforts they're taking to support their communities and their employees. We're happy to share special initiatives some of our retailer and manufacturer members are executing: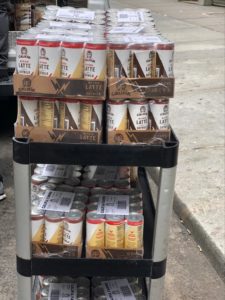 Califia Farms has been heavily involved in product donation, repurposing a significant amount of their marketing dollars to benefit frontline healthcare workers, food banks and other groups. They recently partnered with Feed the Frontlines, an NYC nonprofit and one of the only organizations permitted to deliver meals directly to NYC hospitals right now during the COVID-19 pandemic. Califia delivered 150 cases of their nitro latte product to FtF where they were packaged with thousands of meals to land in 10 major NYC hospitals.
Dairy Farmers of America (DFA) members donate dairy products to families in need. DFA said it identified 30 communities across the country whose local food banks will receive funds to purchase much-needed dairy

products. In addition to hosting events such as drive-by milk giveaways at schools and donating fluid milk directly to food banks, DFA said it launched the Farmers Feeding Families Fund, which hopes to raise $500,000 for community food banks across the country. Initial seed money of $200,000 was already raised through the cooperative's DFA Cares Foundation.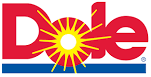 In an effort to help with the Covid-19 crisis, Dole Food Co. and its associated growers have so far donated more than two million pounds of fresh produce to recipients along its supply chain, including local food banks in the U.S. Dole has made donations in San Diego, New York city, Philadelphia, Charlotte, Houston and Los Angeles. Dole is also supporting those working on the front lines of the crisis by donating to hospitals in various countries where it operates and working with civil authorities to provide local aid. This includes joining national produce distributor PRO*ACT, and other produce partners in the U.S., to bring fresh produce to the tables of healthcare workers and their families during the COVID-19 crisis.
In response to the COVID-19 pandemic, Happi Food created The Foodie Fund as a corporate giveback program to support national food rescue and hunger-relief partners. At Happi Foodi, their passion is providing people access to delicious food, regardless of where they live and how much money they make.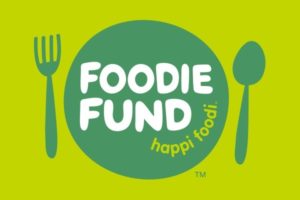 As an outcome of COVID-19, they're placing a special effort on feeding the hungry and fighting food insecurity. Happi Foodi has an abundance of both prepared frozen meals (unbranded) that did not hit shelves in addition to bulk raw ingredients including pasta, baby carrots, a variety of proteins and more. They are contributing everything they can financially as well as partnering with other organizations that can participate to send those finished goods and raw materials to places that can put them to work immediately. In addition to working with large organizations, we have created a GoFundMe that will allow our loyal consumers to join in their mission.
To help feed families during this time of need, Sargento Foods Inc. said it is donating $2 million in cheese to
Wisconsin's anti-hunger leader, Hunger Task Force, and its membership organization, the Hunger Relief Federation of Wisconsin. To assist families outside Wisconsin, Sargento will provide donated cheese to Feeding America – the largest hunger-relief organization in the U.S. The family-owned cheese company is providing relief by donating a total of 15.8 million cheese sticks, which can feed more than 1.3 million households across the country.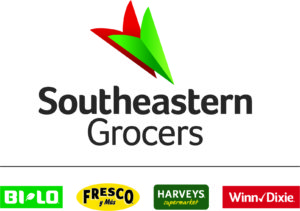 Southeastern Grocers this week paid the grocery bill for thousands of customers during its reserved shopping hour for health care workers and first responders battling coronavirus. SEG said "community heroes" shopping in all Bi-Lo, Fresco y Más, Harveys Supermarket and Winn-Dixie stores across seven Southeastern states were surprised with a $0 grocery total at the register. The company said it was moved by the recent generosity of well-known filmmaker and actor Tyler Perry as he bought groceries for customers at all 29 Louisiana Winn-Dixie stores during the senior and high-risk shopping hour.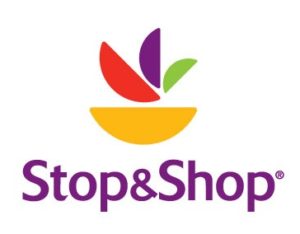 Stop & Shop is expanding its support of seniors during the coronavirus crisis with half-price rides to its grocery stores via Uber. Customers age 60 and older will receive a 50% discount on rides to and from all Stop & Shop stores during shopping hours reserved for seniors. Eligible customers can use a special code for Uber rides to and from their local Stop & Shop for up to two times per week in the designated shopping hours. The service is available at Stop & Shop's 400-plus supermarkets in Massachusetts, Rhode Island, Connecticut, New York and New Jersey.
We'll continue to spotlight more of our NFRA members in the coming weeks. In the meantime, swing by our #AtHomeEasyMeals Pinterest board for recipes, activities and more for while you're at home.