May 10, 2021
SeaPak's New Shrimp Offerings are the Perfect Shrimp Day Fare
Attention all shrimp lovers…today is National Shrimp Day, and SeaPak wants to celebrate with you! For more than 70 years, we have provided high-quality, responsibly sourced seafood to consumers all over the country. As a leader in the seafood industry since 1948, we are dedicated to today's busy families and their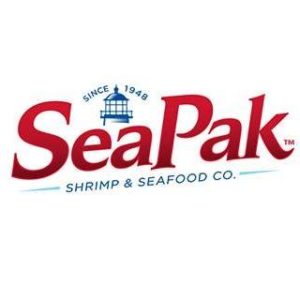 quest for convenient shrimp and seafood options that fit any budget or schedule.
In 2021, Americans continue to eat more shrimp than any other seafood. Due to this high demand, SeaPak relies on strict quality, sourcing, and sustainability standards for our products. Since our company's inception, we have worked to maintain fish stocks and protect our oceans, while relying on both wild-caught and aquaculture resources. We continue to refine our goals to ensure that delicious shrimp and seafood may be enjoyed for generations to come.
SeaPak boasts an expansive lineup of mouthwatering products. Our signature seasonings, crisp whole wheat breadings, and zesty sauces deliver authentic and original seafood flavors straight to your home dining table—so that even the simplest of family meals feels like a trip to the beach.
Whether it's lunch, dinner, or snack time, SeaPak believes that helping today's busy families in their search for ways to reduce cooking stress doesn't have to result in a compromise on flavor or quality. With SeaPak's more than 15 shrimp and seafood products, any seafood lover can enjoy the flavors of the coast, wrapped up into one or two savory heat-and-eat bites.
In the past year alone, SeaPak has added three new shrimp innovations to our line of products:
Everything Bagel Butterfly Shrimp
SeaPak's Everything Bagel Butterfly Shrimp delivers a new home dining experience, combining your favorite shrimp with the exciting flavors of the beloved everything bagel seasoning. The savory blend of spices includes sesame seeds, salt, poppy seeds, dried garlic and dried onion. Three ounces of cream cheese chive dipping sauce also comes in every box of this quick-and-easy meal option.
Orange Shrimp
With SeaPak's Orange Shrimp, customers can find Asian-restaurant flavors right in the freezer aisle. The oven crispy, popcorn shrimp in a sweet orange sauce pairs perfectly with stir-fried veggies, Asian seasonings, and white rice or noodles. Whip up a top-notch dish that's heavy on deliciousness and light on cook time. It's SeaPak's take on take-out. And by take-out, we mean you take it out of the freezer for a delicious dinner in 15 minutes or less.
Lobster and Shrimp Bites
Never again will you have to choose between your favorite seafoods, thanks to SeaPak's latest creation: Lobster and Shrimp Bites. These bite-sized versions of two of the most popular seafood flavors make for perfect appetizers when entertaining. Featuring oven-crunchy, wild caught lobster and shrimp with cheese and shallots, these incredible flavors are together for the first time in the freezer aisle, ready to blow your taste buds out of the ocean. Just heat and enjoy with your favorite dipping sauce!
And in case you're still not hungry enough…here is an easy way to transform our latest product into a special meal to be had any time of day!
Sheet Pan Orange Shrimp with Broccoli and Sweet Potatoes:
Ingredients:
1 large Japanese sweet potato, quartered lengthwise and cut into ½-inch slices
2 tablespoons sesame oil, divided
4 cups broccoli florets
2 garlic cloves, minced
1 tablespoon soy sauce
Pinch of crushed red pepper
1 package SeaPak Orange Shrimp
Chopped green onions, for garnish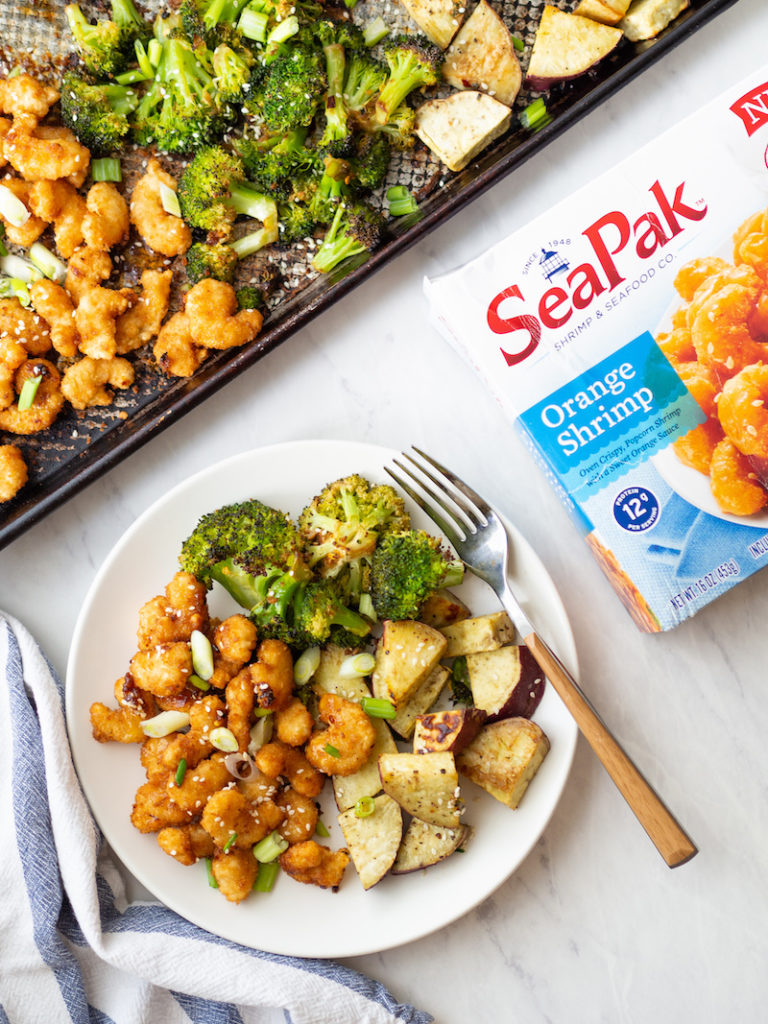 Instructions:
1.Preheat the oven to 450 degrees. Defrost the orange sauce package in warm water.
2.Toss sweet potato with 1 tablespoon sesame oil in a large bowl. Season with salt and black pepper. Spread evenly on one side of a baking sheet lined with parchment paper.
3.In the same bowl, toss broccoli with the remaining tablespoon of sesame oil, soy sauce and crushed red pepper. Season with salt and black pepper. Spread evenly on the other half of the baking sheet.
4.Roast 10 minutes. Remove from the oven, toss the potatoes and broccoli, then push to the side to free up 1/3rd of the baking sheet. Spread the shrimp evenly on the open third of the baking sheet. Place in the oven and bake 10-12 minutes, flipping halfway, until golden.
5.Drizzle shrimp with desired amount of orange sauce and toss. Sprinkle with sliced scallions and serve.
SeaPak will be celebrating National Shrimp Day on social media on May 10. Follow along for shrimp updates!
About SeaPak
SeaPak Shrimp & Seafood Co. has been using coastal-inspired recipes to make great-tasting shrimp and seafood for more than 70 years. The company is committed to helping busy families reduce stress by producing quality, sustainable seafood products that inspire confidence both in and out of the kitchen. The trusted name for delicious seafood products since 1948, SeaPak today produces America's No. 1-selling retail frozen shrimp brand within the specialty seafood category. SeaPak is highly regarded within the seafood industry for its adherence to the utmost in quality standards and for its commitment to resource management and sustainability. Learn more about the brand and its commitment to sustainability here.
SeaPak is a member of the National Frozen and Refrigerated Foods Association.