Pizza + Ranch Dip for Easy Weeknight Dinners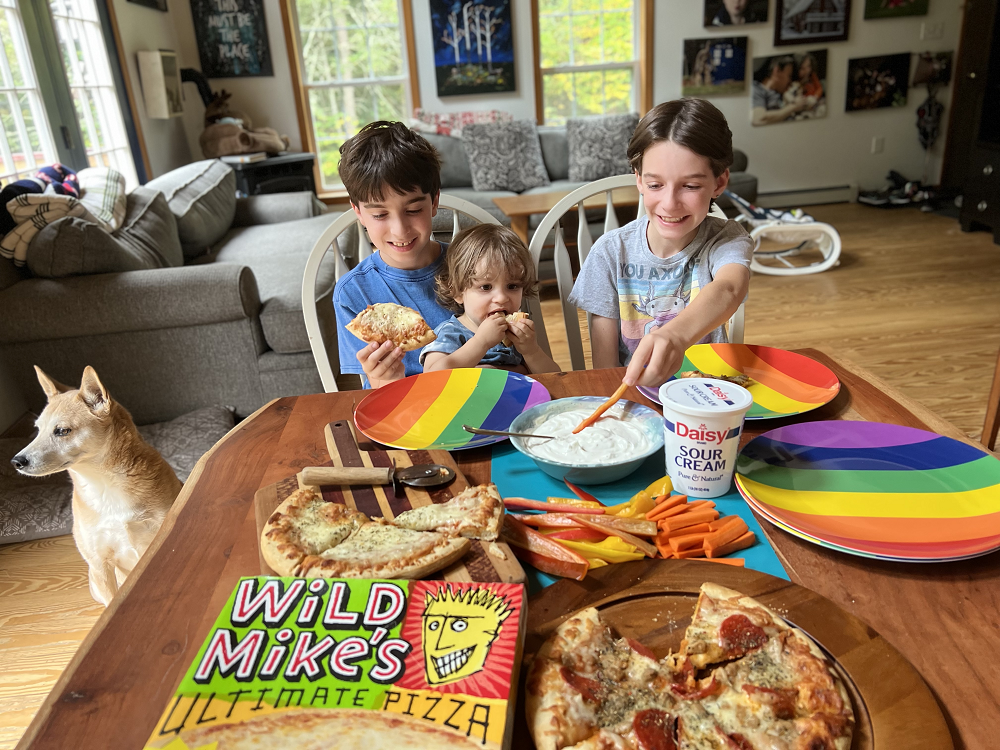 Our influencer, TamaraCamera keeps it easy during busy weeknights with Pizza + Ranch Dip!
"With a big family of three kids who eat at the table, and an infant who is making his way there, I'm all about easy dinner nights. Hear me out, pizza and ranch dip. What else do you need? The kids can dip both their pizza and veggie sticks into the dip… Daisy Sour Cream is our sour cream of choice, and we buy it in the container and squeeze-pouch. We love Wild Mike's Ultimate Pizza, have you tried it?? It's so good! We love that it's made with real ingredients and no artificial anything. It's 100% natural!"
Ranch Dip
1 cup Daisy Sour Cream
3/4 cup mayo or mayo substitute (like Greek yogurt)
2-3 tsp. lemon juice
pinch of dill, parsley, chives, garlic powder, onion powder, salt & pepper
Are pizza nights a staple in your family? What do you pair your pizza with?  Share with us on social media @_EasyHomeMeals using #CoolFoodforKids.