How to Make Holiday Side Dishes Stress Free
When it comes to preparing a holiday feast, here are a few tips to allow you to enjoy the day stress free.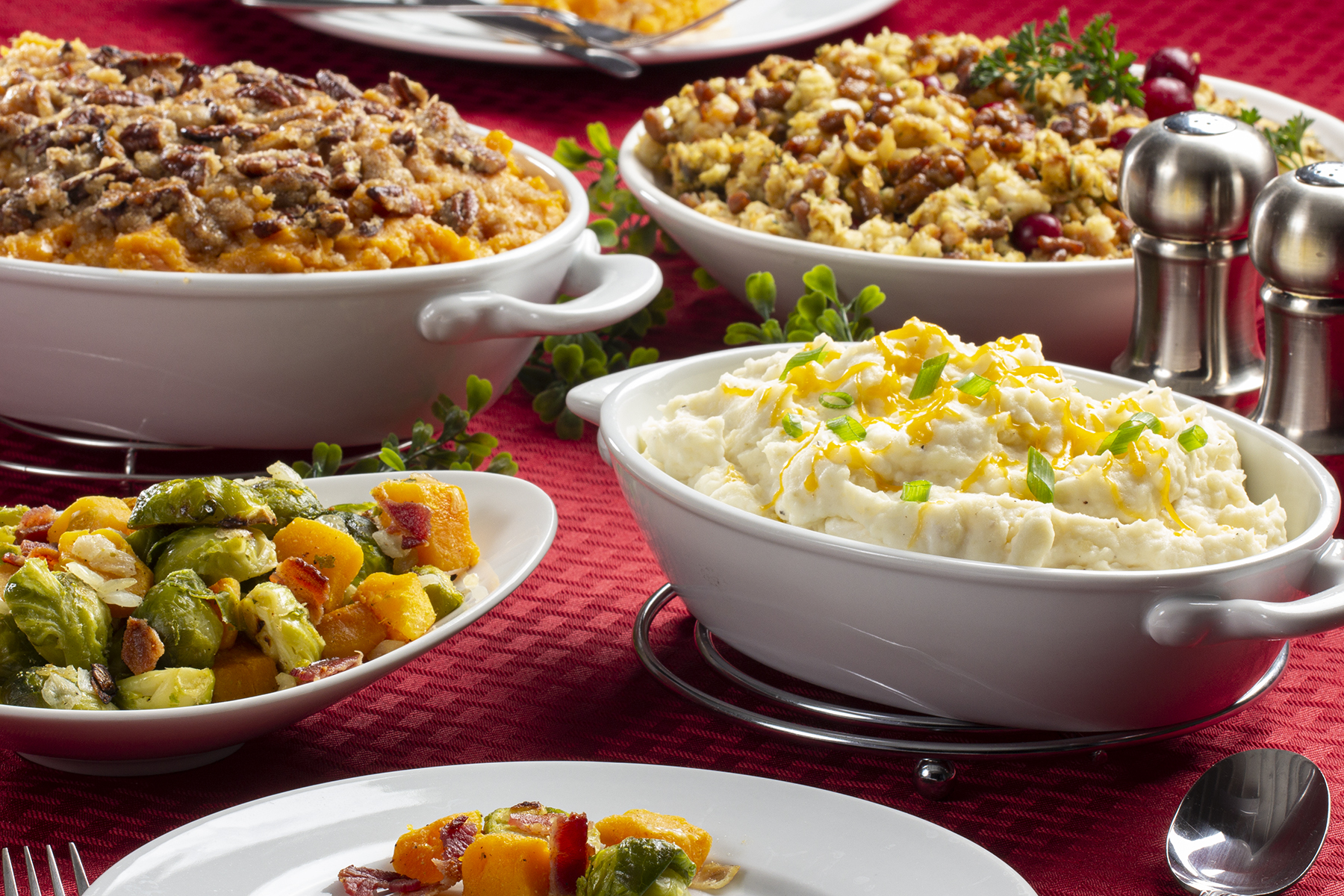 While your turkey, ham or roast are in the oven, rely on your slow cooker, air fryer, and pressure cooker to help you get all your sides on the table effortlessly.
Slow Cooker: If you're new to slow cooker cooking, you're in for a treat. It's the perfect tool to use, during the holidays, when making fluffy stuffing, a creamy corn casserole, macaroni & cheese, and a sweet potato casserole that will have you smiling ear-to-ear. Slow cookers can keep your food hot without drying it out, too.
Air Fryer: Air fryers are so versatile and perfect when it comes to roasting veggies and potatoes, warming rolls, and crisping up hors d'oeuvres. But you can also heat things like frozen meatballs and even cook a turkey breast.
Pressure Cooker or Instant Pot: Rather than watch your potatoes or cranberries slowly simmer on your stovetop, try digging out your pressure cooker or instant pot. Not only are they super quick, but today's latest designs also have the ability to keep food warm, so whatever you serve is piping hot. And for those of you who like to make pumpkin or squash soup for the holidays, there's no better way to make your favorite pot of goodness than with this easy-to-use appliance. Did you know there are also lots of recipes for desserts made in a pressure cooker or instant pot? Try making a cheesecake or a dump cake. It's so quick and easy, and you won't have to stress about taking up valuable oven space.
By using these 3 everyday appliances, as well as taking advantage of all the shortcut ingredients, prepared dishes, and desserts that we can find in our market's dairy aisle and freezer case, you'll be saying goodbye to holiday cooking stress.