January 14, 2022
Happy National Bagel Day from Lender's Bagels!
95 years of Bagelicious!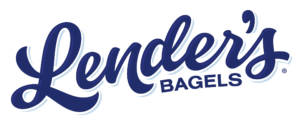 With January 15 being National Bagel Day, there's no better day to spotlight this bagel brand institution. The Lender's family launched the legendary food brand, Lender's Bagels, in 1927. Harry Lender, a Polish immigrant, began making bagels and selling them to his local New Haven, CT community.
As business grew, the Lender's family could hardly keep up with demand. Harry had a revolutionary idea: bake all week long and freeze the bagels to ensure an ample supply. With this clever innovation, the family was able to expand into grocery stores. Harry pioneered freezing fresh bagels that delivered on taste and experience once heated. Harry's three sons also played key roles in expanding Lender's Bagels through memorable marketing: injecting personality and fun into the brand's DNA.
Over the past 95 years, Lender's has stuck to its roots by baking bagels the traditional way—boiling, then baking for a perfectly soft inside and a deliciously chewy crust. Since tradition matters, pre-sliced, fresh tasting Lender's Bagels are still found in the dairy case or freezer aisle today!
Celebrate with Us!
Lender's Bagels homage to its heritage remains important. However, as the brand reaches its 95th year—new packaging, and an improved recipe with no high-fructose corn syrup is something worth sharing. Check out Lender's fun, new, look that the entire family can enjoy at LendersBagels.com!
Enjoy Lender's Bagels in honor of National Bagel Day! Tag @LendersBagels in your bagel creations to show us how you celebrated.
Follow Lender's on Instagram, Facebook, and Pinterest for easy recipes, family fun, and tasty giveaways. In the meantime, we'll see you in the refrigerated or frozen section of your favorite grocery store!
Bimbo Bakeries USA (BBU) acquired Lender's Bagels in 2020. BBU is a proud member of the National Frozen and Refrigerated Foods Association.