Fun Character Waffles for Back to School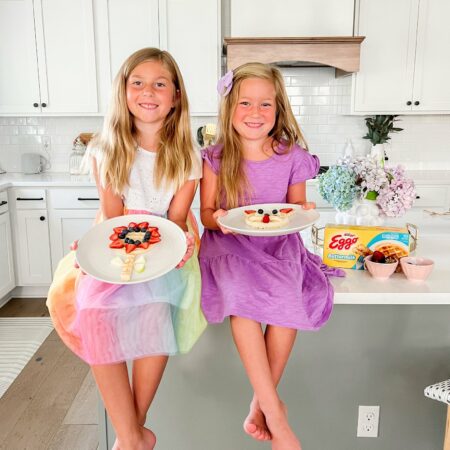 Our influencer, Chelsee Hood shared her almost too adorable to eat breakfast idea for the back to school season.
"We always rush out the door to get to school on time and love a quick breakfast option for the girls. Of course, @eggo_US Buttermilk Waffles are always a good idea! The girls love it when I dress them up into fun characters. This time we did a flower and a cat. It doesn't take too much extra time and it gets them to eat some fruit too. You can of course find Eggo Buttermilk Waffles in the frozen food section. They taste homemade without too much work, which is especially nice for busy school mornings!"

Flower Waffle
Cat Waffle
Sliced apples + blueberries for the eyes

Bananas for the cheeks

Raspberry for the mouth

What waffle creations have you made for your kids? Share with us on social media @_EasyHomeMeals using #CoolFoodforKids.