Frozen Meal Solutions + A Smoothie for Back to School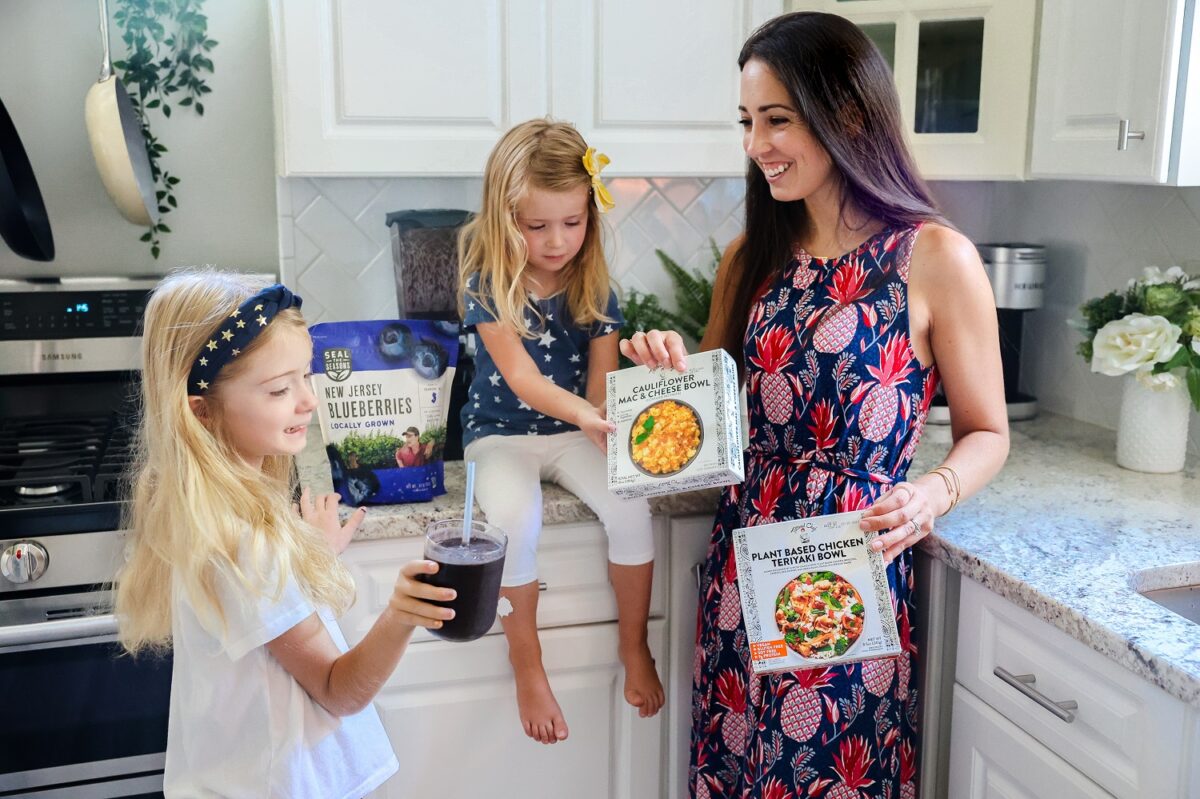 Our influencer, Kelly Towart shared how she keeps her freezer stocked with Tattooed Chef frozen meals, plus the ingredients to make this Blueberry, Banana and Spinach Smoothie for the easy back to school meals.
"Our weeknights can get really busy so I always keep our freezer stocked with easy meal solutions. One of our go-to meals is a quick Blueberry, Banana and Spinach Smoothie with a @TattooedChefFoods meal that I can pop in the microwave. I try to go meatless at least a few nights a week and Tattooed Chef has a ton of great options my girls love, like this Cauliflower Mac & Cheese Bowl. I also love supporting local produce and the @sealtheseasons Locally Grown Blueberries are right from New Jersey! The best part is this meal took all of 5 minutes to make!" 
Blueberry, Banana and Spinach Smoothie
1 banana

1 cup Seal The Seasons blueberries

1 cup spinach

2 teaspoons chia seed


oat milk
Just blend and enjoy!
What smoothie creations have you made for your kids this back to school season? Share with us on social media @EasyHomeMeals.