May 1, 2020
Food Industry Initiatives During COVID-19
As another month begins, our country continues to battle this COVID-19 pandemic with great hope. Our frozen and refrigerated industry have kept the food supply going while implementing efforts to support their communities and keep their customers and employees safe. As we shared in our first, second and third posts, we're once again pleased to spotlight the initiatives our NFRA members are carrying out:
Albertsons is committing $50 million to alleviate hunger across its national retail footprint via its "Nourishing Neighbors Community Relief" campaign. Albertsons said that the cash contribution comes on top of $3 million the company pledged last month in launching a new fundraiser to help people impacted by the coronavirus pandemic. Over the last four weeks, customers have donated more than $13 million to the effort through the retailer's stores.
Chobani announced the launch of Chobani Pantry – a new way to help heroes at local food banks who will be providing critical support to families in the weeks and months ahead during the COVID-19 pandemic. Under the Chobani Pantry program, the company will: send a truck a day to food banks across the U.S. that desperately need supplies; send vehicles to visit hospitals, food banks and other places where frontline workers need nutritious food; donate the power of Chobani's digital brand – online advertising, website, social media and beyond – to Feeding America.

General Mills has announced a $5 million "Manufacture to Donate" initiative to address urgent hunger needs in the U.S. stemming from the coronavirus (COVID-19) pandemic. Several of the company's plants are now making food, boxing it up and sending it straight to Feeding America. The organization is providing the food to its network of 200 member food banks, food pantries and meal programs.
Harris Teeter launched a customer-facing Round Up campaign and partnered with vendors to donate more than 534,000 meals amid the COVID-19 pandemic. Harris Teeter and protein suppliers Sanderson Farms and Tyson, as well as produce suppliers Sol Melons, Ayco Farms, Inc, NY Apple, Washington Fruit & Produce Co., Seald Sweet International, Pacific Trellis Fruit, LLC and California Giant Berry Farms joined forces to support various food banks in its operating areas to provide hunger relief to families, including children, seniors and veterans, within its communities facing food insecurity.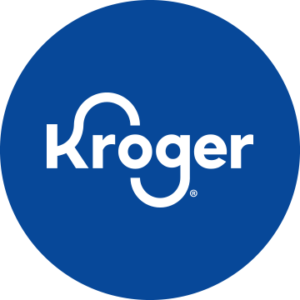 The Kroger Co. has created a Blueprint for Business – for retailers, restaurants and foodservice companies, manufacturers, logistics and distribution centers, and other industries to follow as they start crafting plans for safe work environments during the COVID-19 crisis. It includes actionable recommendations and learnings that the company has applied in the last six weeks to safeguard its associates, customers and communities, as well as what it has learned through regular interaction with business leaders in other countries.

Meijer is supporting local restaurants feeling the economic fallout from the coronavirus outbreak by purchasing meals for employees. Called "Buy Local," the program enables each of Meijer's 248 supercenters, grocery stores and distribution centers to partner with an independent restaurant in its area to buy meals for its workers.

Performance Kitchen has announced a charity initiative with Miami Marlins CEO Derek Jeter and the Miami Marlins Foundation to help Liberty City, Overtown, Allapattah and Little Havana families in need. The company is donating 1,700 meal coupons via the Miami Marlins Foundation's newly launched Home Plate Meals Relief Fund, which aims to address food security issues in light of COVID-19. The coupons will be distributed through the Foundation to local children, seniors, and impacted working families.
We're once again moved by what our NFRA members are doing to support their communities throughout this COVID-19 crisis. We'll continue to share more examples of the admirable efforts. If you haven't already done so, be sure to check out our #AtHomeEasyMeals Pinterest board for recipes, activities and more for while you're at home.