April 8, 2020
Easter Brunch Recipes Using Wewalka Dough
Easter and brunch seem to go hand-in-hand. Whether you are celebrating a special occasion or just baking with your family, Wewalka refrigerated dough offers exciting recipes that introduce delicious flavors and ingredient combinations that are ideal for a springtime brunch or a pizza night at home! From fantastic appetizers, to fruity tarts and pastries, to savory and satisfying pizzas, our recipes will be sure to please anyone at your table.
Egg-stra Special Easter Brunch Recipes:
Classic Pizza Dough
Pizza Bunnies:
These cute bunny pizzas will be easy and fun for children of all ages to make. Not to mention yummy!
Honey Ham and Cheddar Pinwheels:
Got ham? These pinwheels with ham & cheddar make a delicious appetizer or snack for your kids! Easy and a crowd pleaser.
Bistro Pizza Dough
Fresh Tomato and Gruyere Wheel:
Simple and fresh ingredients to highlight the best of spring. Perfect for an intimate brunch with family.
Puff Pastry Dough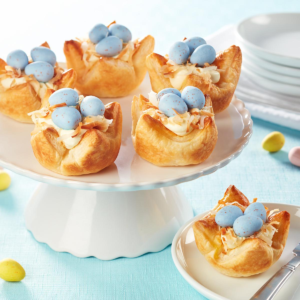 This hearty breakfast pastry is folded in a simple way so you can impress your family with a beautiful braid.
Flavorful and fresh, these quiches are ideal to make brunch feel special, even with just your family at the kitchen table!
These cute and playful treats are ideal for spring. Kids love them! And they are an easy recipe for kids to make. They will love building the nests and can decorate them however they want.
These pastries are easy to make, and perfect for an Easter treat. Get ready for your family to gobble these down!
Pie Crust Dough
This beautiful and vibrant tart would be perfect for brunch! It's light, delicious, and fresh.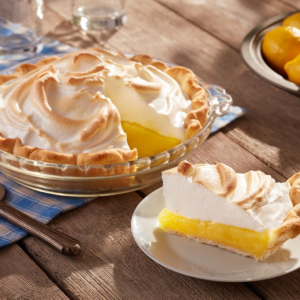 Classic Lemon Meringue:
This is a beautiful and bright pie that is tart and delicious. It's an easy way to make a meal at home feel special.
Flatbread Dough
This Georgian-inspired boat combines cheese and egg for a unique, tear-apart app! Your kids will love dunking the crust in the cheesy center.
There's no better way to usher in the joy of the spring season. Happy baking!
About Wewalka
Experience the exquisite European taste of bakery style creations, right in your own kitchen with Wewalka. They offer several types of dough that are refrigerated and come rolled on parchment paper so they are ready-to-use. For more information, visit www.wewalka.com.
Wewalka is a member of the National Frozen and Refrigerated Foods Association.