August 5, 2020
Cutefetti's Mini Snack Charcuterie Boards for Kids
We love a good charcuterie board, but they're not just for adults! Enter: mini snack charcuterie boards for kids from our Cool Food Panelist, Dawn Lopez of Cutefetti.com. These kid-friendly snack ideas are so simple and fun, we just HAD to share with all of you! 🙂

~
Summer is flying by and back to school will be here before we know it. I've always found that planning for change early is key for a smooth transition! That's why I'm excited to share some after-school snack ideas that will give kids something extra delicious to look forward to. The best part is that these Snack-Sized Charcuterie Boards for Kids are going to be SO easy to serve up.
Relying on the best basics will help make back to school snack time awesome for all. It's as simple as keeping stocked up on these favorite refrigerated and frozen products that I'm going to be sharing today. Get some inspiration on creating customized mini snack board that your kids will adore. This snack idea is guaranteed to be a hit because you can make these snacks unique each time with just the things you know that your kids will love. It's also a great way to slide in something new for them to try.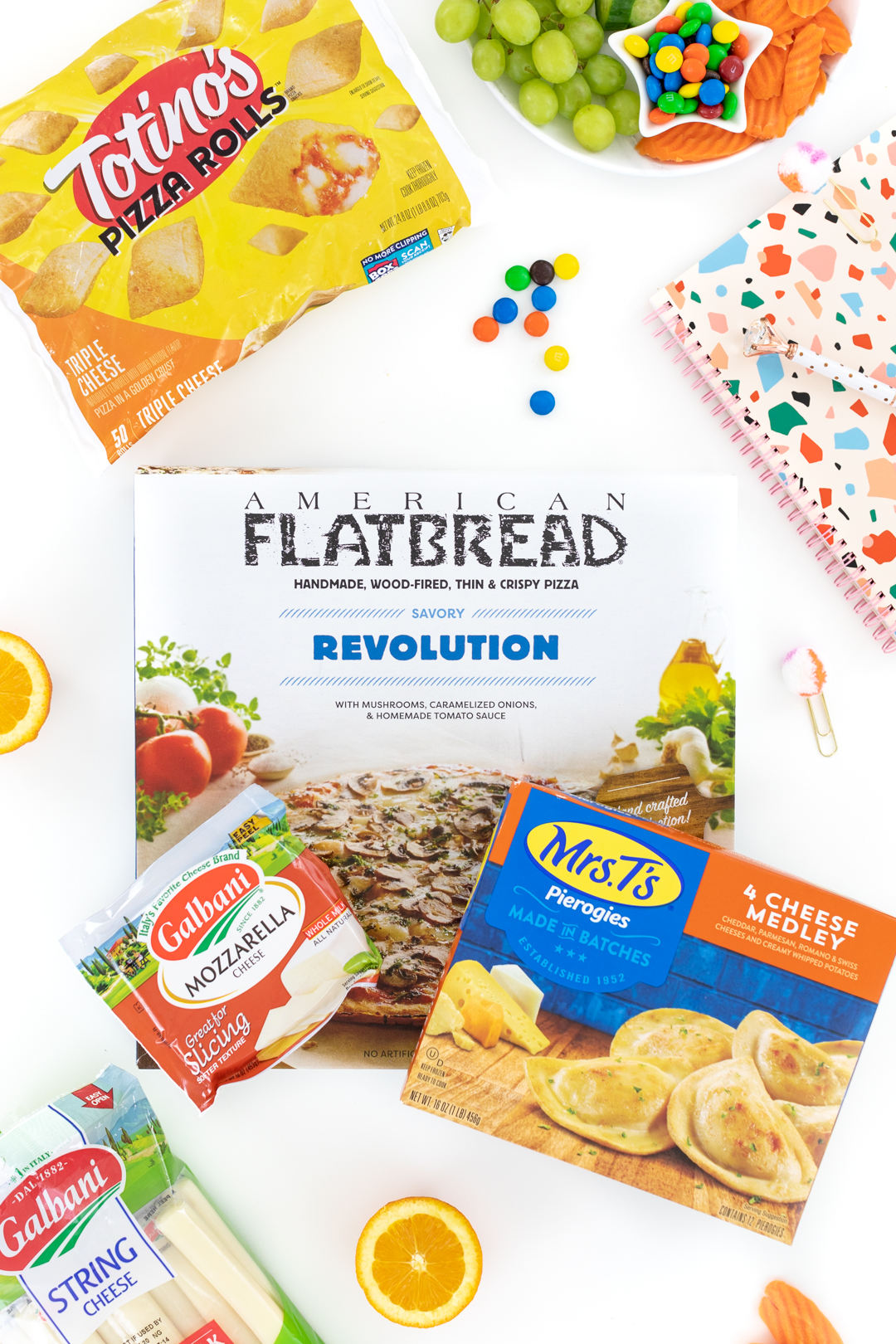 Being prepared is a great way to make this big transition nice and smooth. So, let's charge full speed ahead with uniquely fun after-school snacks! These fun ideas feature products from Totinos, American Flatbread, Mrs. T's Pierogies and Galbani. So many delish possibilities ahead!
3 Easy Snack Boards For Kids
Let's get snacky! Here are my top three fun starter ideas for snack time:
PIZZA CHARCUTERIE SNACK BOARD
This yummy creation starts with American Flatbread. Their products bake up very quickly and are really tasty. With many varieties to choose from, we tried their Revolution 12″ Shareable Pizzas. This unique variety combines flavors of mushrooms and caramelized onions with a variety of cheeses.
To make this snack board fun for kids, I used a mini star-shaped cookie cutter to add a dash of spirit to the flatbread and as another snacking option. For this, I used Galbani Slicing Mozzarella. This was the first time trying this product and I'm obsessed!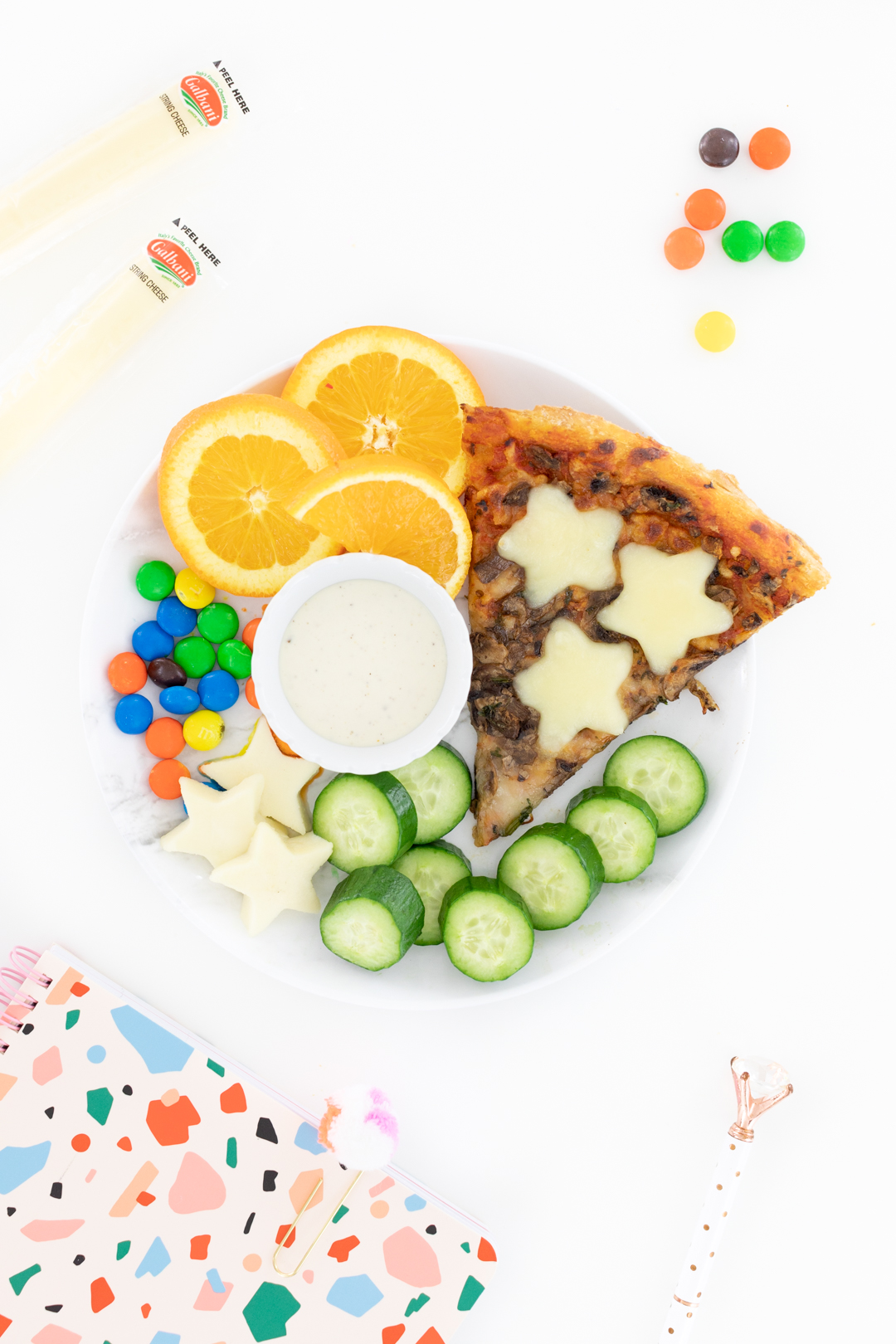 Choose some veggies, fruits and/or candies to complete this cute board. You might consider adding some dip for the pizza and veggies for added flavor and fun.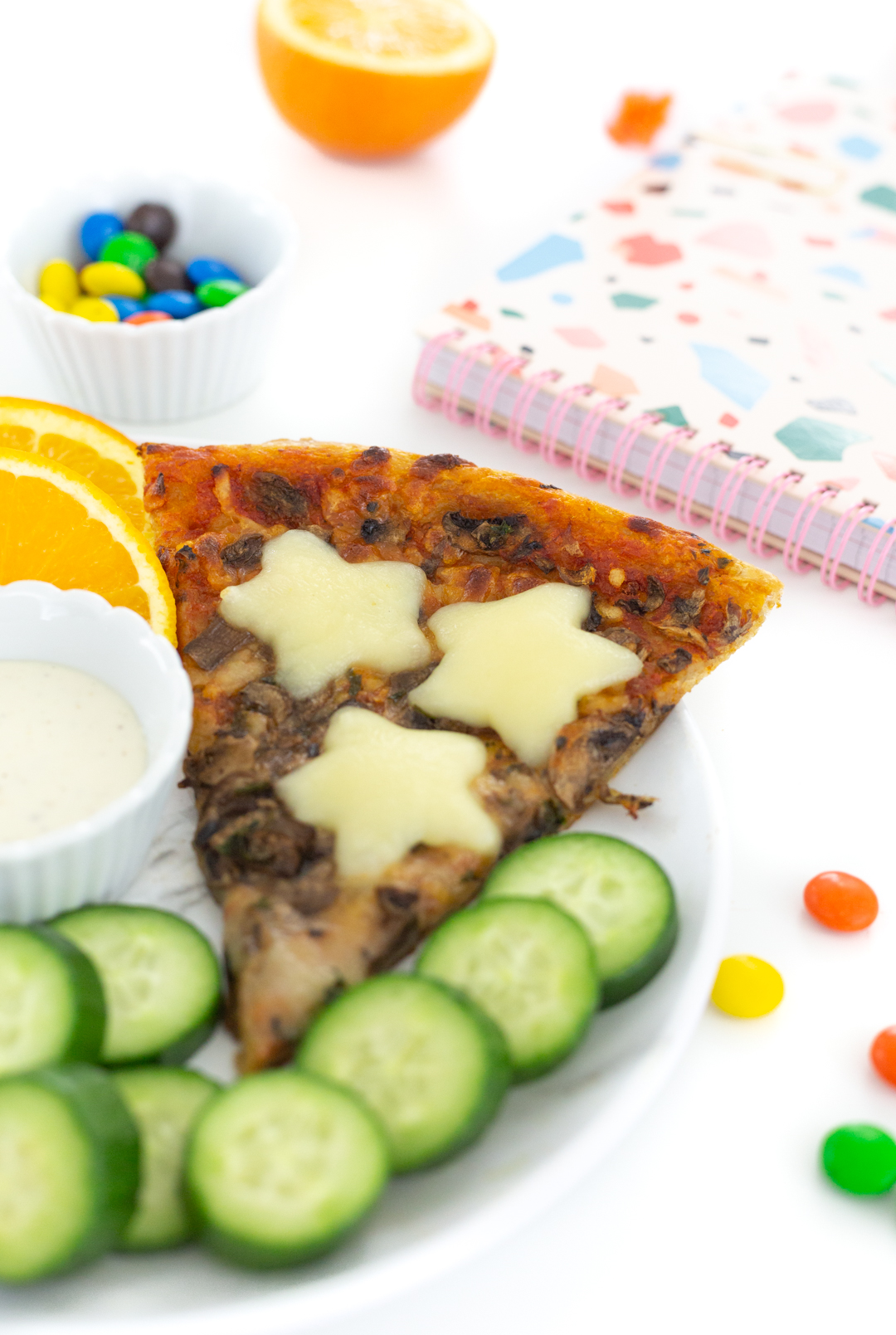 PLAYFUL PIEORIGI SNACK TRAY
This tasty little board is an easy show-stopper. We've always loved Mrs. T's Pierogies for an easy meal so this clever twist makes me smile. Simply prepare them and add to a small kebab stick for snacking.
To make this easy treat complete, add a variety of dips and other snacks such as those Galbani Slicing Mozzarella stars that I mentioned, sliced fruits or veggies.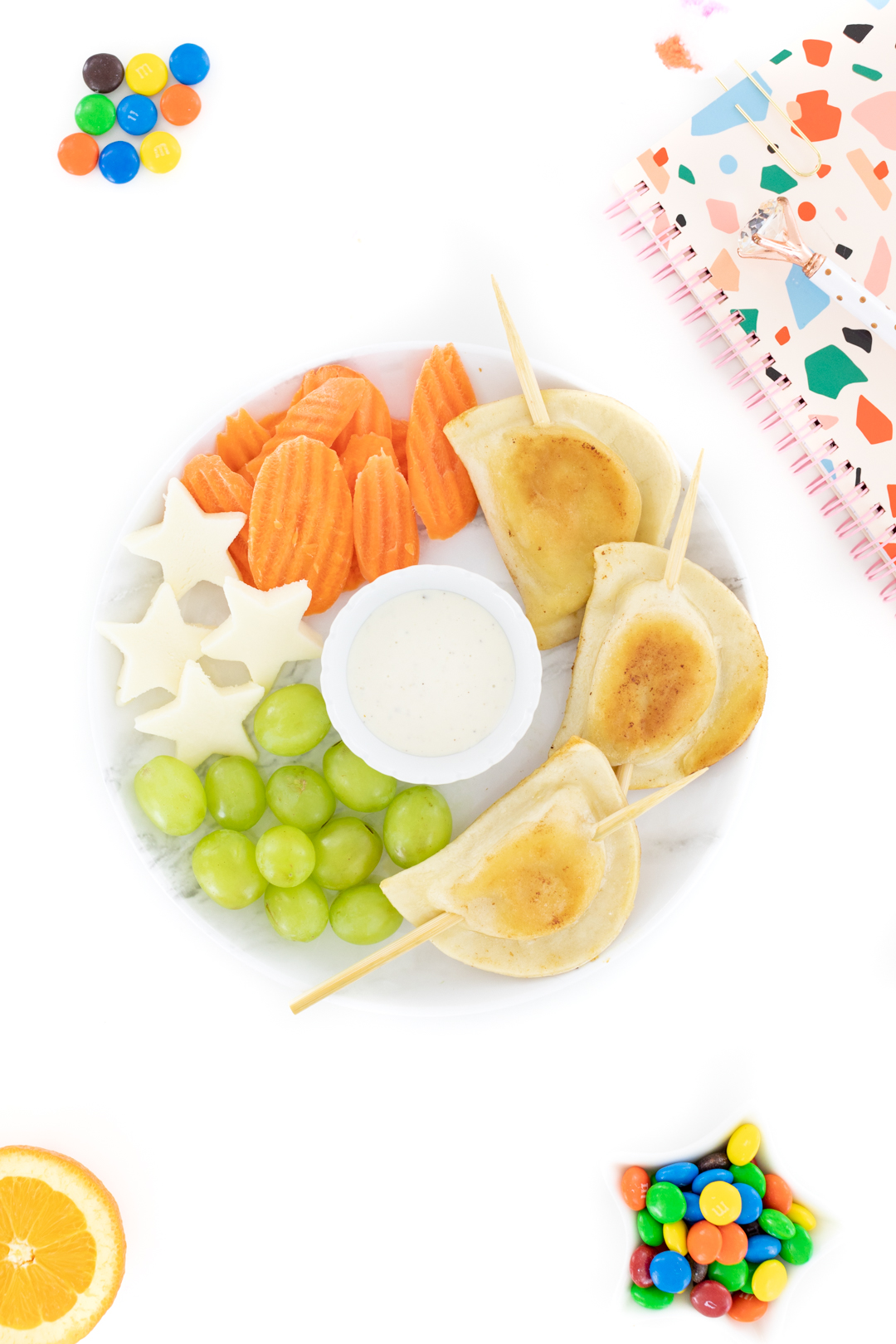 Pierogi kebabs make for very dippable snacks. Try all varieties of Mrs. T's Pierogies from 4 Cheese Medley to Five Cheese Pizza to switch it up. No more snack-time boredom.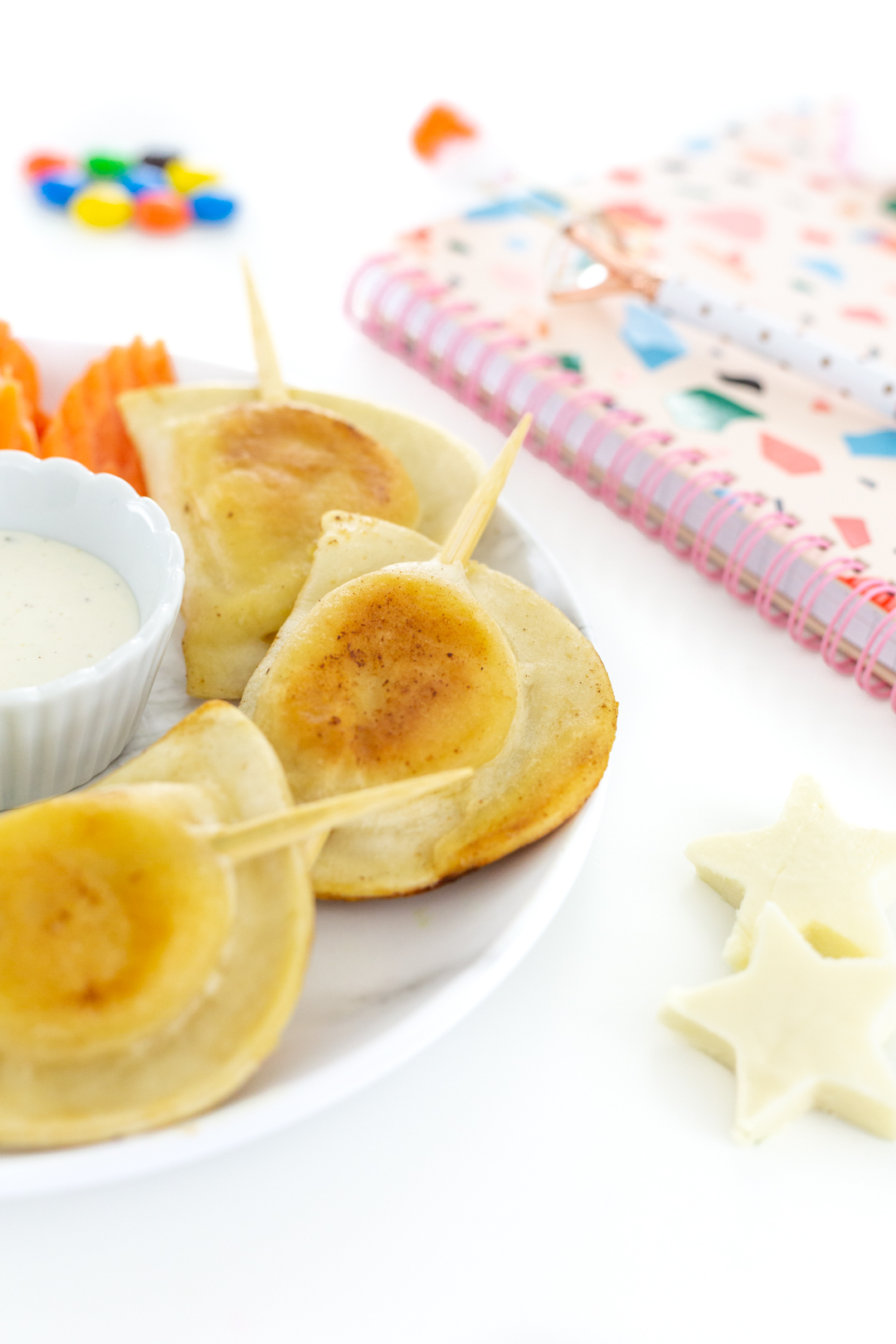 PIZZA ROLL KEBABS
Here's another cute treat for kiddos. This one features Totino's Pepperoni Pizza Rolls, baked to perfection and added to a kebab skewer.
For more options, add some mozzarella stars, candies and maybe some veggies or fruits.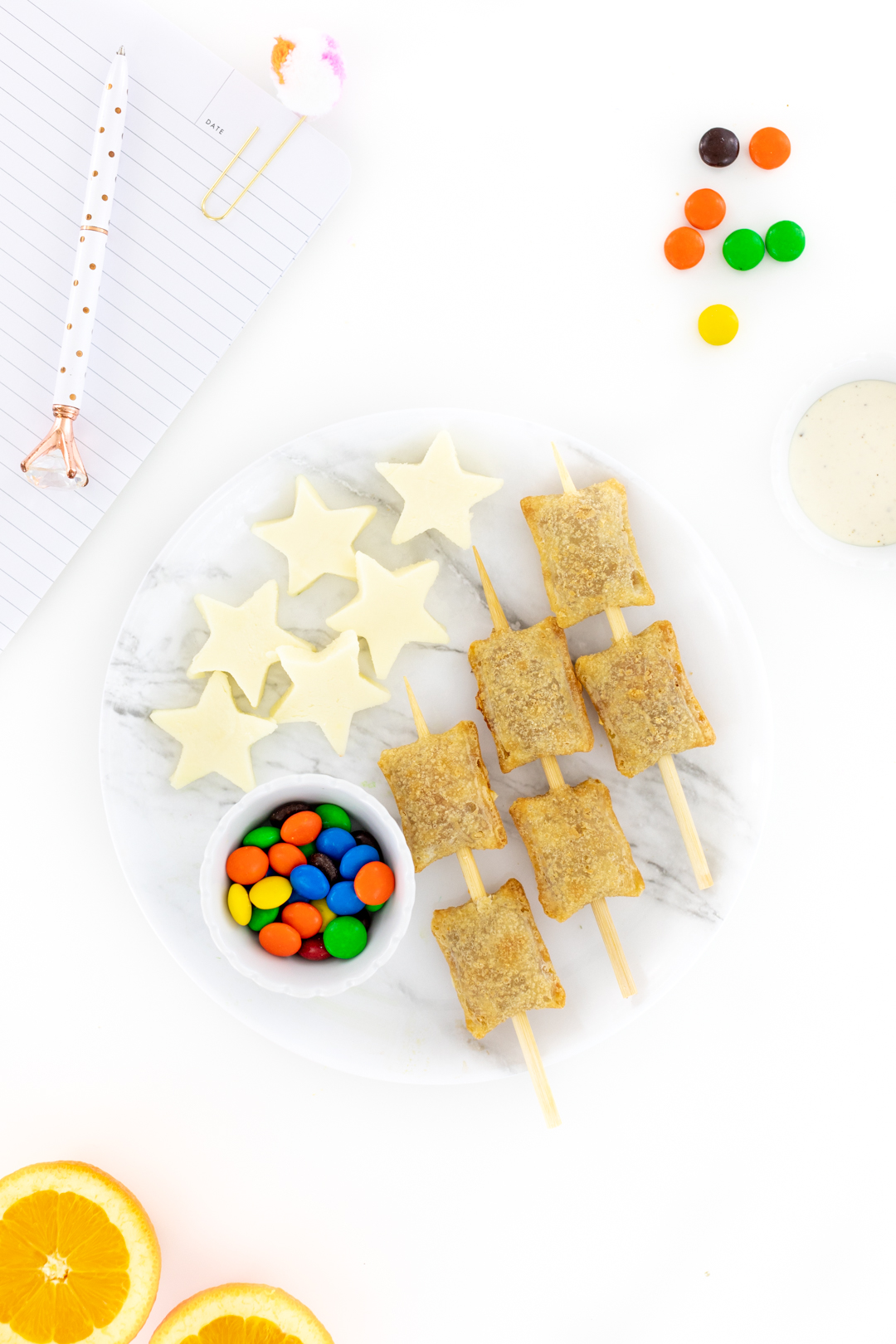 Also another great mini charcuterie board to add dips too! Anything from a marinara sauce to ranch dressing would be fun.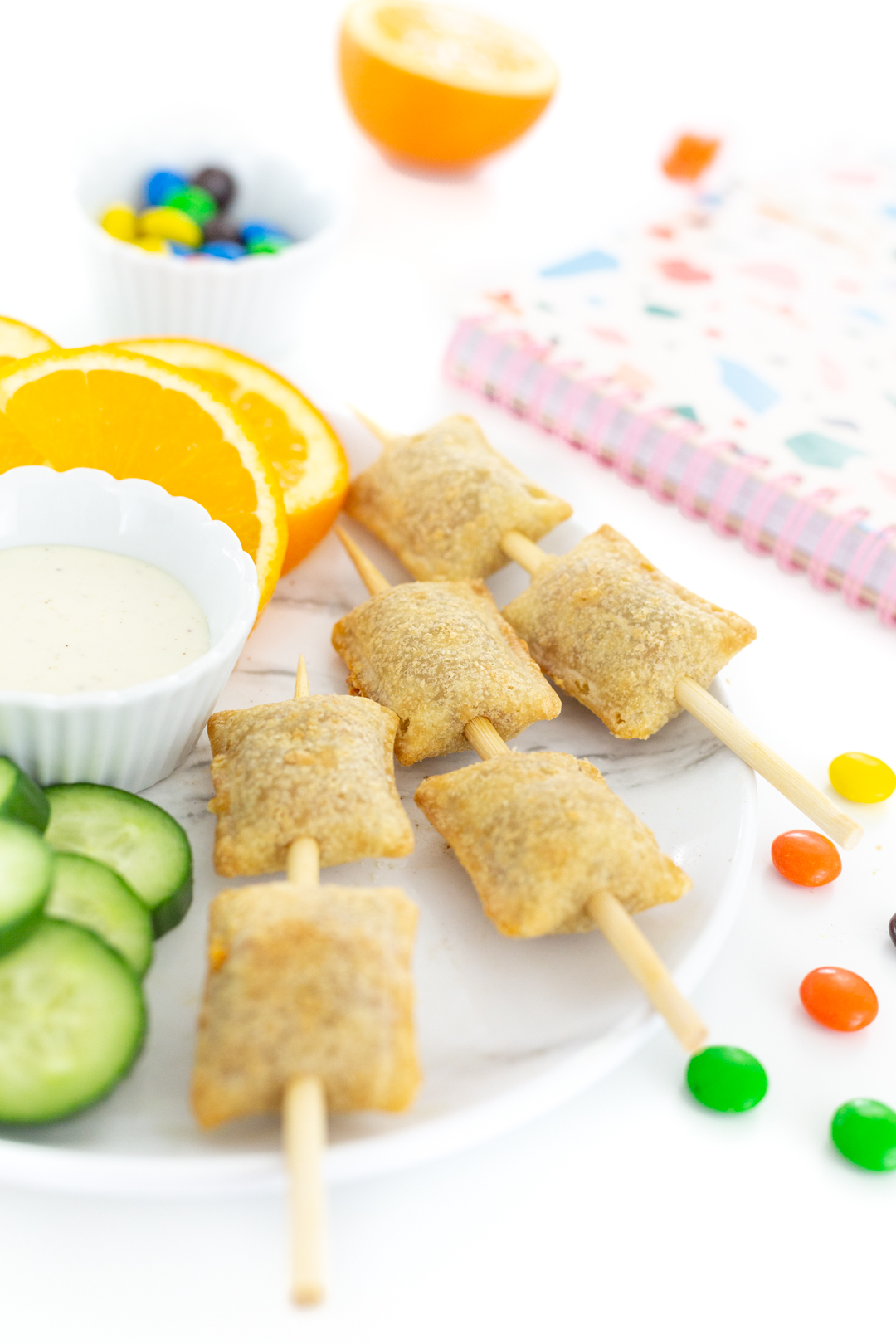 I'm getting hungry just thinking about all of these tasty snacks. Hope these serve as some good thought starters on what you can stock up on now to help make the B2S transition extra smooth this year. It's a win/win!