Cute English Muffin Owl Toast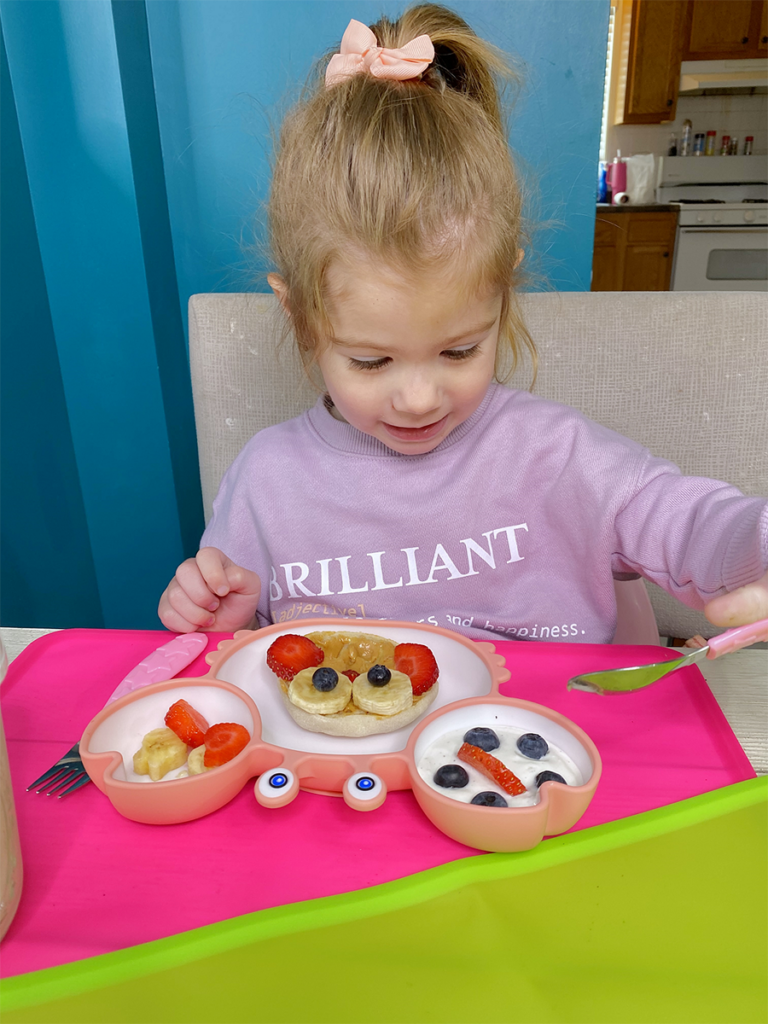 Our influencer, Jess Scull shared her super cute breakfast idea for the back to school season.
"Raise your hand if you are constantly trying to get your picky toddler to eat breakfast before heading out to preschool? Me too! Breakfast doesn't have to be boring with this adorable owl toast that takes minutes to make and Harlow absolutely LOVES eating it. Pair it with a fun plate – and it's a #MomWin all around!"
Owl Toast
Bays English Muffin for the body
Peanut butter (or another nut butter, spread of choice)
Banana slices for the eyes
Blueberries for the eyeballs
Strawberries for the wings and beak
Pair with Oikos yogurt of choice topped with fresh fruit. Use the remaining yogurt and fruit to make a smoothie.
How do you prepare a fun breakfast for your kiddos? Share with us on social media @_EasyHomeMeals using #CoolFoodforKids.