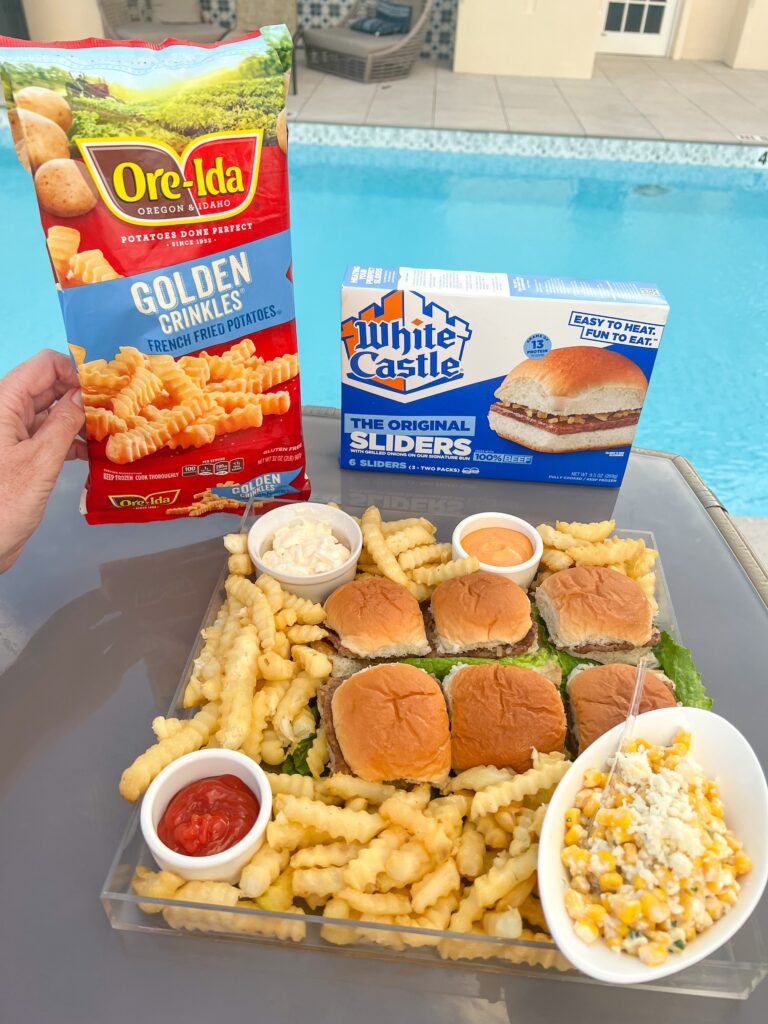 Our influencer, Happy Family Blog created this fun Burger & Fry Board using White Castle Sliders and Ore-Ida Golden Crinkles French Fries.
"This was my first, but it will not be our last!  This weekend we had dinner by the pool with this fun burger and fry board.  To easily make this meal: Cook the @oreida French fries (we made them in the air fryer).  Our family likes the Golden Crinkles French fries best.  While the fries are cooking, start preparing your board.  I used a layer of lettuce for the sliders to sit on.  Then I added dipping sauces (we used mayo, ketchup, and spicy mayo). Heat the @whitecastle Original Sliders in the microwave."
What easy meals have you made for your family using frozen foods? Share with us on social media @_EasyHomeMeals using #CoolFoodforKids.