May 10, 2022
18 Frozen Shrimp Products to Catch for Shrimp Day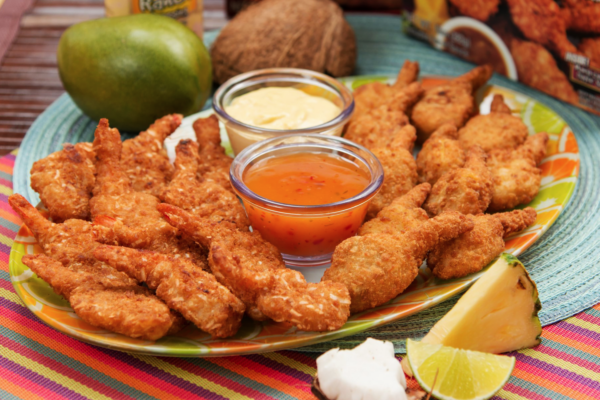 We love so many things about the month of May, especially National Shrimp Day on May 10th. We can't be the only ones who love shrimp, as one billion pounds of shrimp are eaten every year by Americans – which is about 4lbs a person[1]! The best part about shrimp is the variety and overall versatility. The frozen food aisle offers a large array of shrimp products, ranging in flavors and styles. Whether you prefer jumbo fried shrimp, shrimp scampi or another style, the frozen food section has it all. You shrimply cannot beat the convenience or taste!
In honor of Shrimp Day, we've rounded up some of our favorite frozen shrimp products that you can just heat and enjoy, or use in a recipe!
What frozen shrimp product will you try first for National Shrimp Day? Share with us on social media @EasyHomeMeals.
[1] https://southfloridareporter.com/one-billion-pounds-of-shrimp-are-eaten-every-year-by-americans-about-4lbs-each/#:~:text=The%20average%20American%20consumes%204.0%20lbs.%20of%20shrimp,of%20shrimp%20are%20eaten%20every%20year%20by%20Americans