January 21, 2021
13 Fun Food Bars & Boards for Breakfast, Snack and Dinner
With everyone spending a lot more time at home, it's safe to safe we're probably all looking for some meal inspiration. Our Cool Food Panel of influencers have shared some totally fun and creative meal ideas over the years, especially food bars and boards. All of these ideas utilize heat-and-eat frozen foods, as well as some key ingredients from the dairy aisle. Scroll through as we share a round-up of our favorite bars and boards ranging from breakfast to snack, and even dinner!
Quesadilla Bar – Mama Latina Tips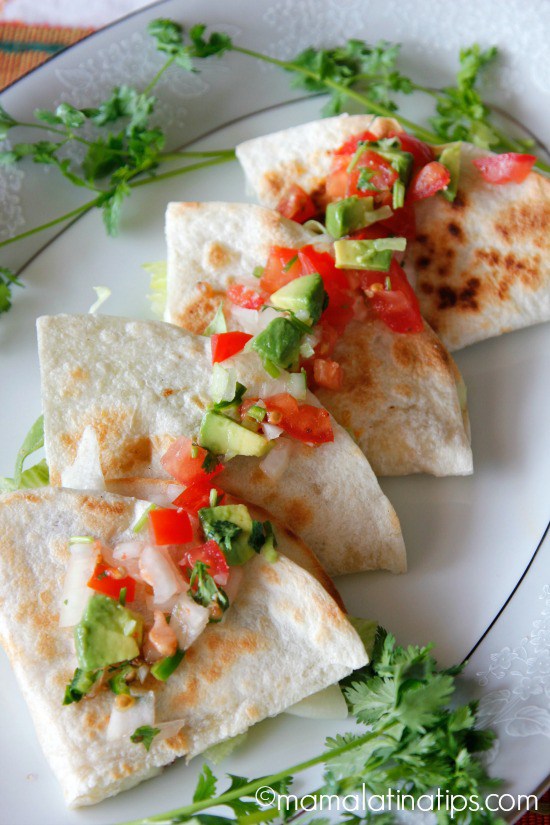 "We've already established that quesadillas are budget friendly, but they are also easy, convenient, satisfying and almost everyone likes them. For our Quesadilla Bar, we just start with a basic quesadilla, which is lovely in and of itself and can be enjoyed just like that. But then it's also perfectly wonderful to offer lots of other options for family and guests…"
Sweet & Savory Bagel Board – Cutefetti
"…It's time to celebrate, don't you think? Enter these delicious bagel board ideas that feature some sweet and savory options that everyone will love. This would be perfect for breakfast or brunch for occasions small and large…This easy board is great for hosting or for lazy mornings with the family, it's so versatile. The addition of Philadelphia Original Cream Cheese Spread makes this idea instantly amazing no matter what you decide to add..."
Taquitos & Mini Tacos Grazing Board – This Worthey Life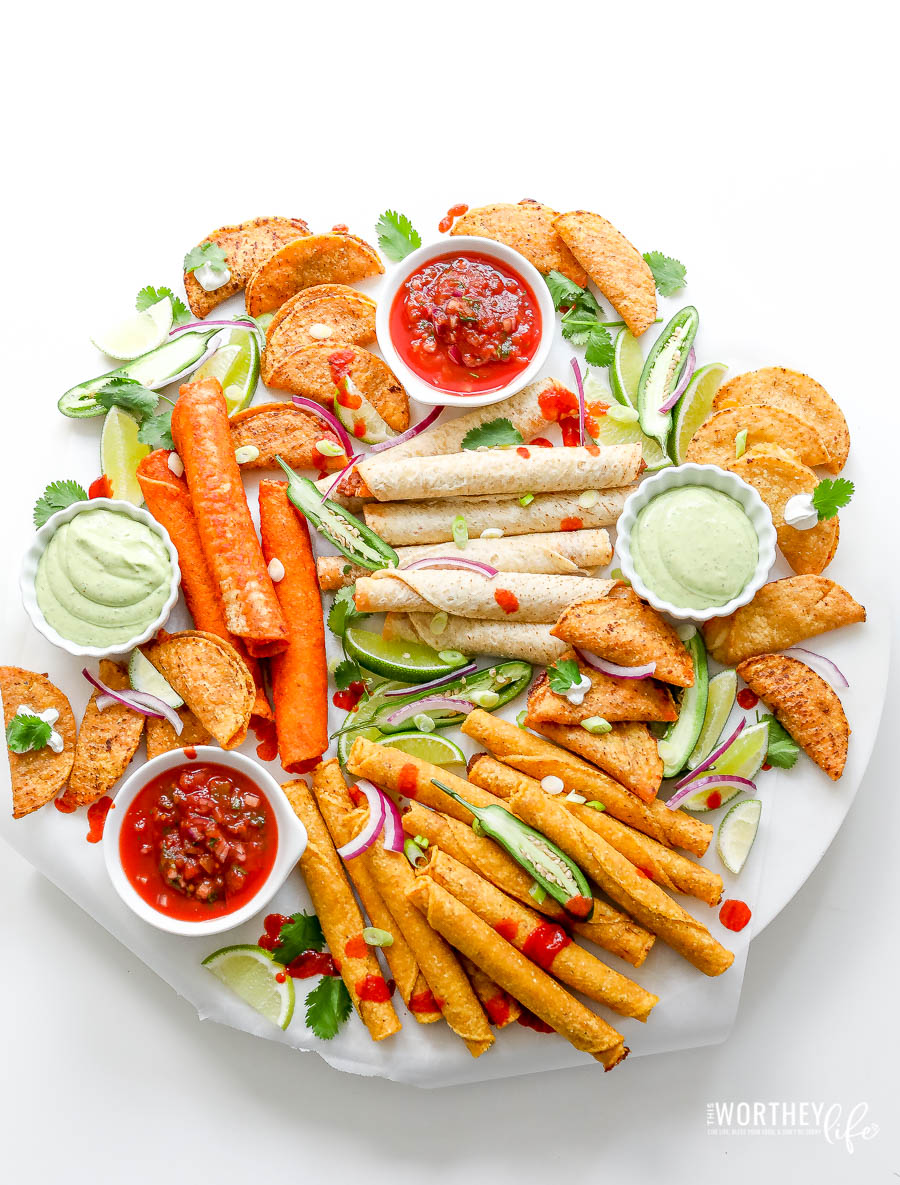 "Let's get this party started! With families all over the country spending more time at home, wouldn't it be fun to have your own party? And even better, add some mini tacos and taquitos to the mix, thanks to José Olé! … Once we put this platter of taquitos and mini tacos together, our family enjoyed every single bite…"
Summer Dipping Charcuterie Board – Cutefetti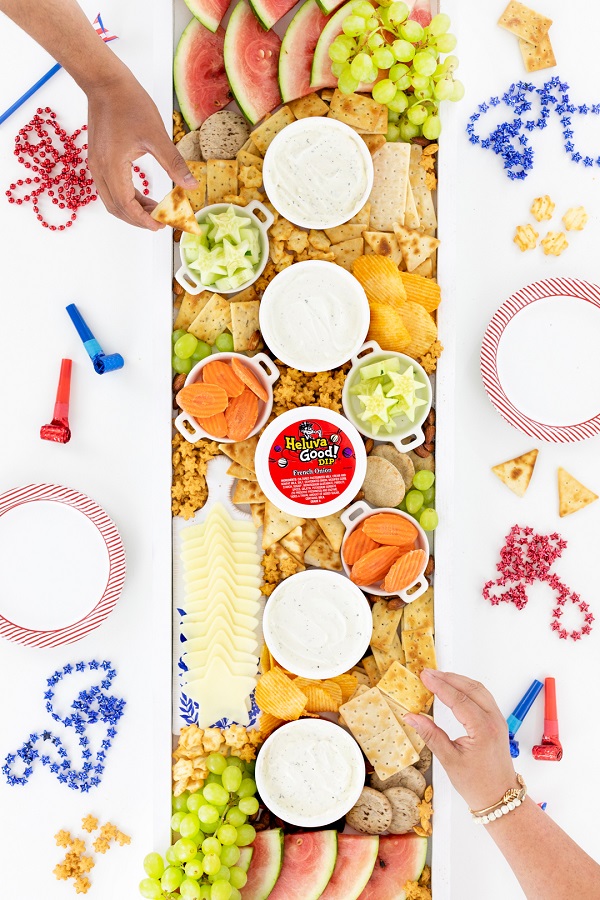 " …To set things off the right way, I'm excited to share this extra-large charcuterie dipping board... One of my all-time favorites that pairs with almost any savory snack is Heluva Good! French Onion Dip. My mouth waters anytime I think of it! Another delicious dip variety that I just tried for the first time is Heluva Good! Buttermilk Ranch Dip. Yum! Another tasty dip that easily pairs up with anything you are wanting to dip from crackers to pita bread!.."
Easy Mexican Platter – Mama Latina Tips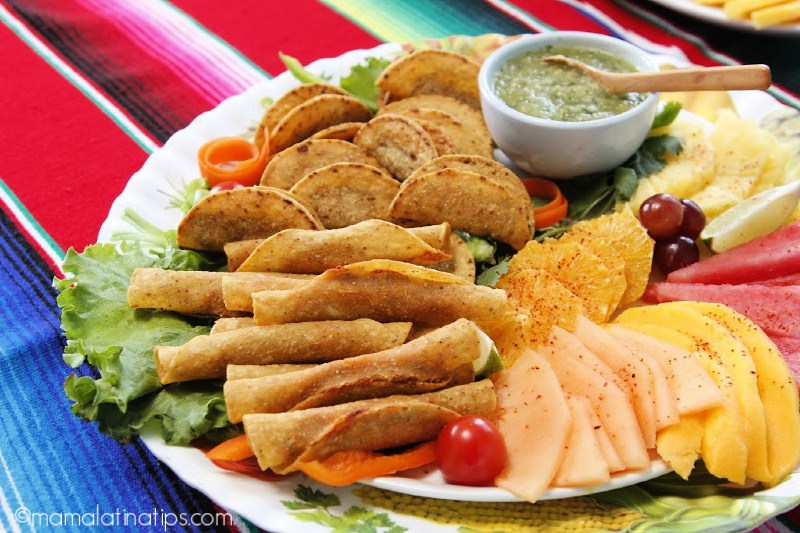 "Assemble a delicious Mexican platter in just minutes. This little fiesta includes taquitos, mini-quesadillas, salsas and fresh fruit, ideal for a simple, family meal or a gathering of friends. …Super easy to assemble, platters always look fabulous, and I find it a very easy way to feed the family all at once. Plus, finger foods just make a meal fun to eat, just ask my kids…"
Toaster Breakfast Bar – Cutefetti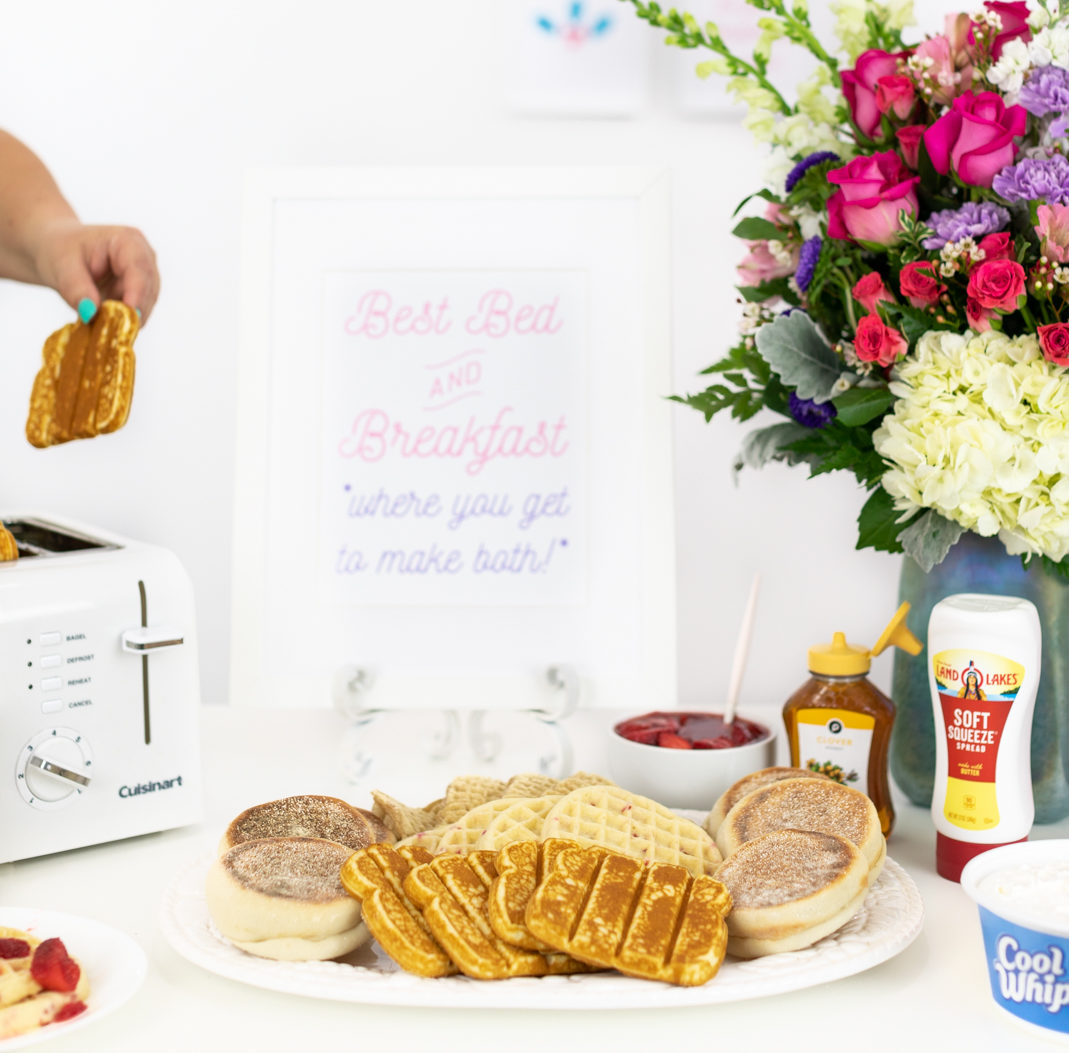 "…To double hack your morning, it's time to pay homage to our toasters! I can't believe that I hadn't dreamed up this simple breakfast solution a lot sooner. What about setting up an a la carte breakfast bar with easy foods that can be toasted? Everyone can basically make their own breakfast on the fly AND choose what they like. To make things even more efficient, you can all share responsibility on who will quickly set it up and put it away. So simple and so delish…"
How To Build A Cheese Board – College Nutritionist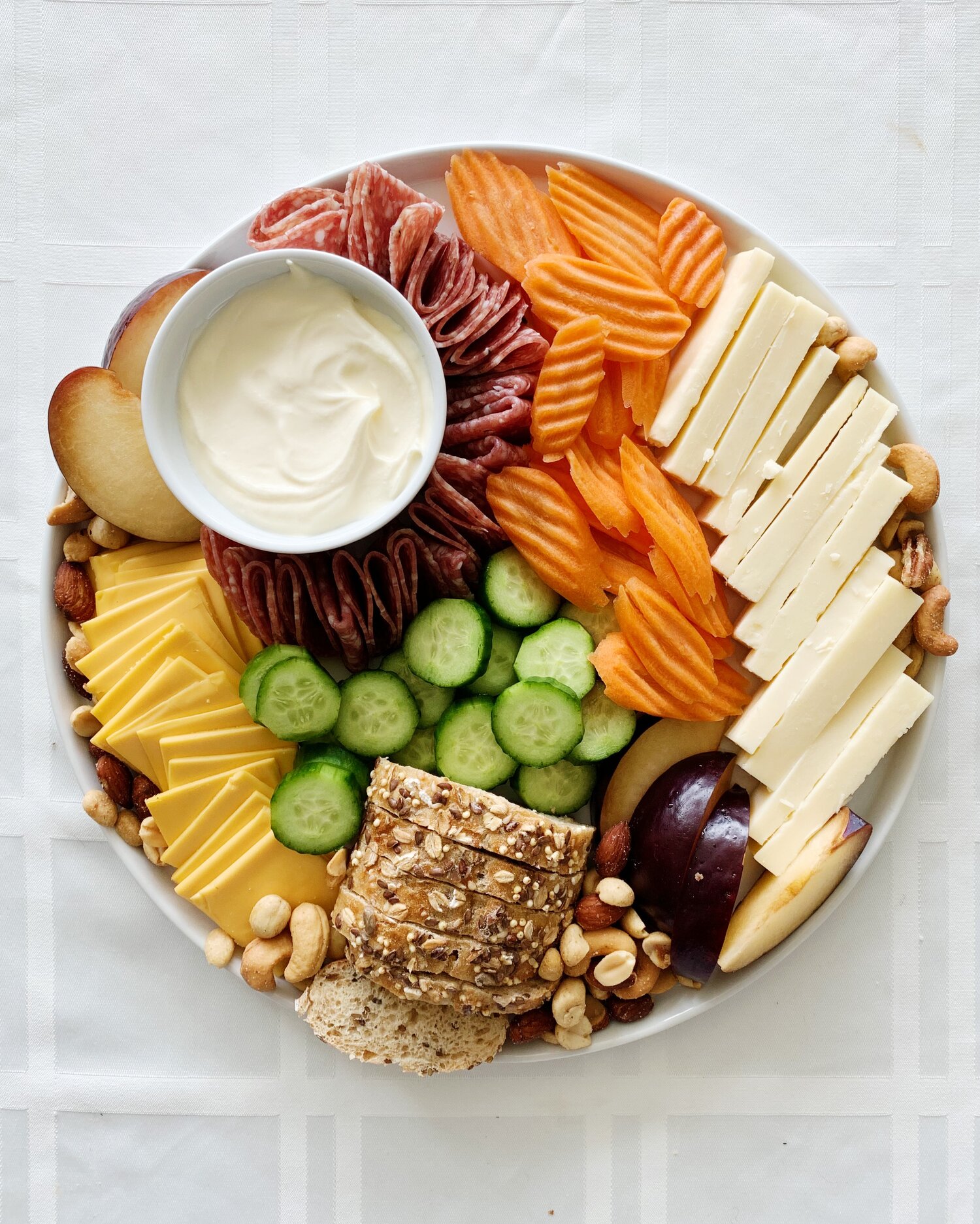 "Whether you're at home & want a fancy night in, or are planning for a get-together in the future, making a cheese board can be such a fun (and rewarding!) activity. Here's the good news: you CANNOT go wrong. And – cheese boards can absolutely be budget friendly. I see some cheese boards and food boards online that must cost hundreds of dollars, but that is NOT necessary, promise…"
Mini Snack Charcuterie Boards for Kids – Cutefetti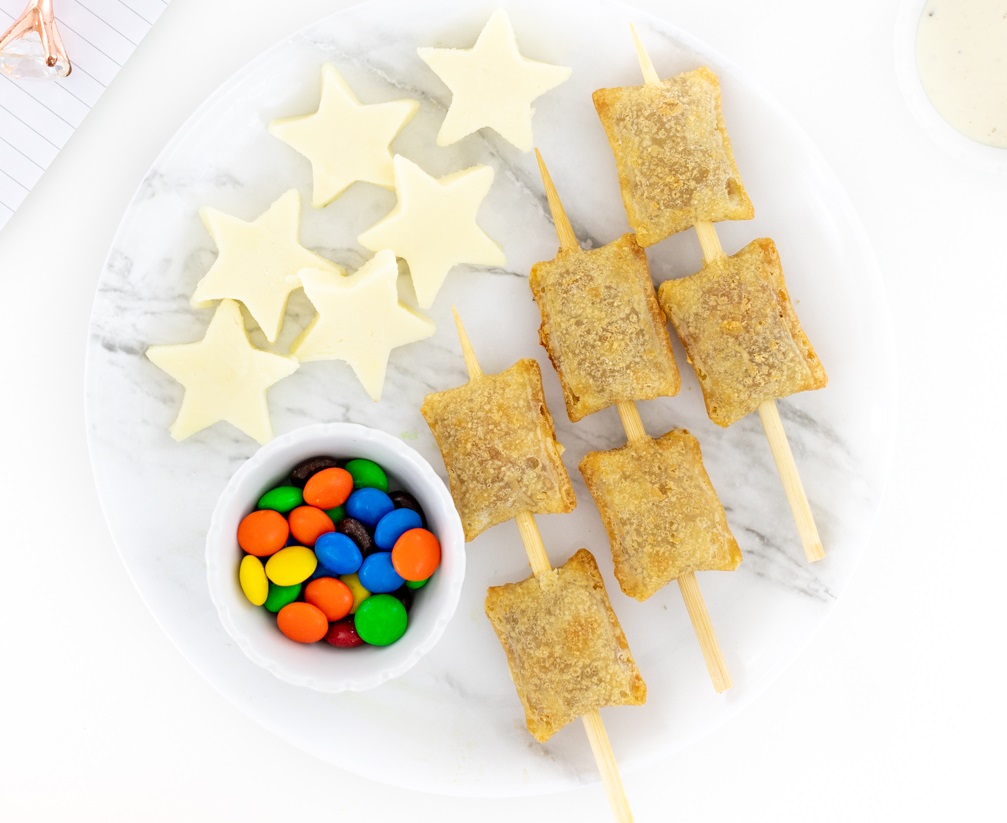 "I've always found that planning for change early is key for a smooth transition! That's why I'm excited to share some after-school snack ideas that will give kids something extra delicious to look forward to. The best part is that these Snack-Sized Charcuterie Boards for Kids are going to be SO easy to serve up…So, let's charge full speed ahead with uniquely fun after-school snacks! These fun ideas feature products from Totinos, American Flatbread, Mrs. T's Pierogies and Galbani. So many delish possibilities ahead!.."
Pierogies Bar – At Home With Natalie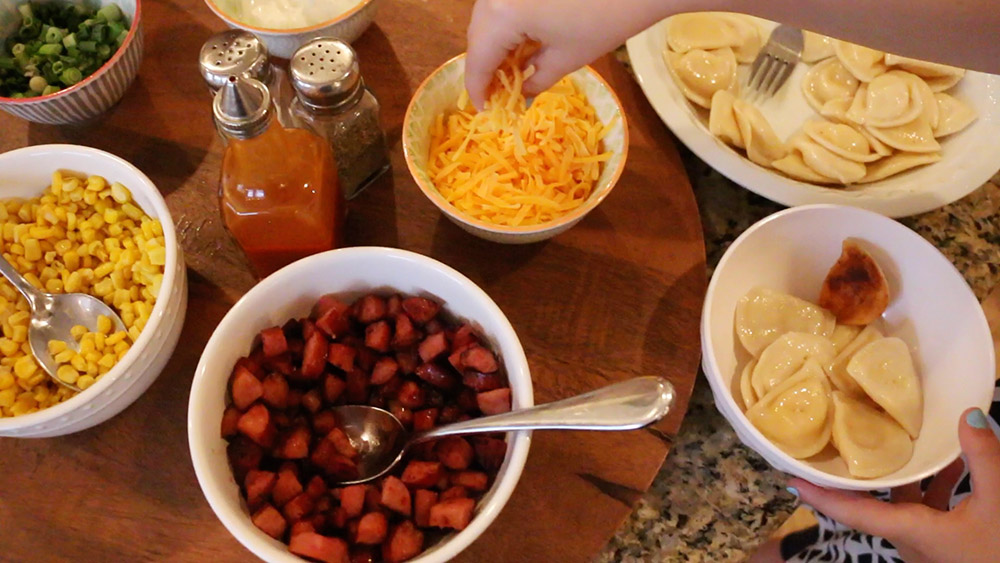 "Today, I'm sharing a fun food bar theme that's perfect for appetizers or party food! A Pierogies Bar! … I love food bars because you can really let each person customize their bowl just how they want it and people love options! You can make the pierogies bar a meatless option by skipping the kielbasa…"

Yogurt Toppings Bar – Cutefetti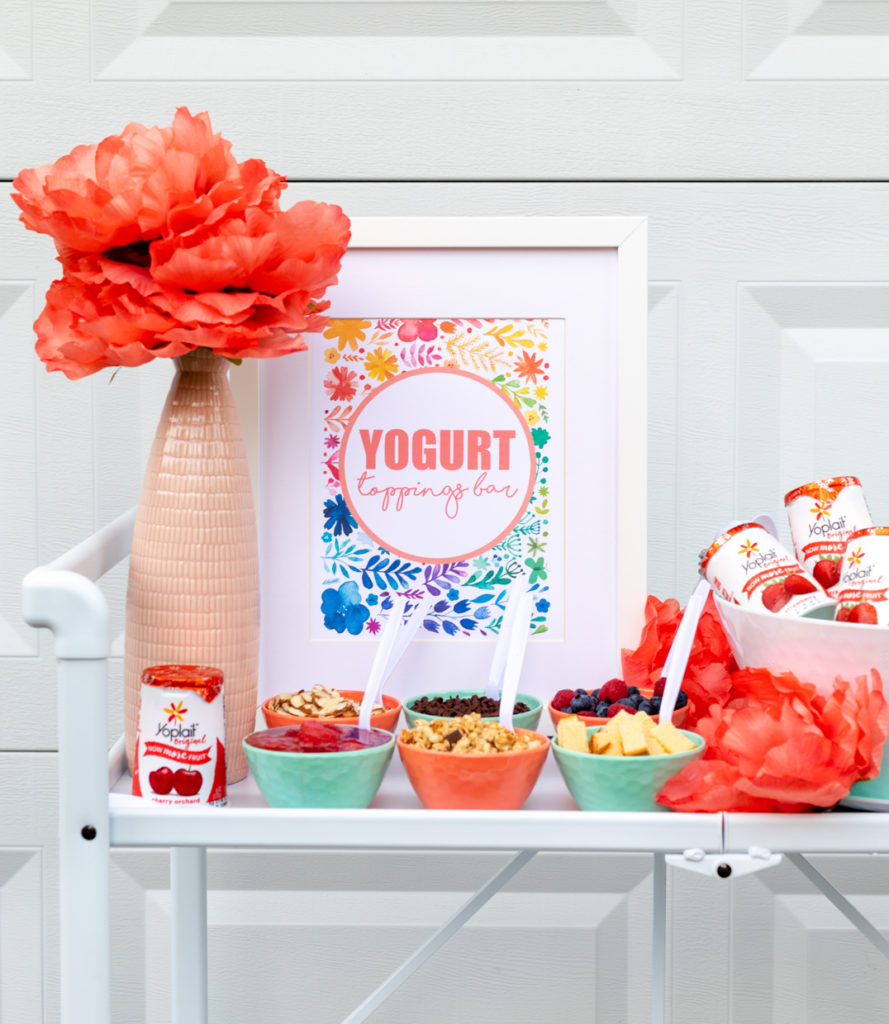 "…Not that I need a real reason to get festive, but this delicious yogurt toppings bar idea would be the perfect reward for your kids and their neighborhood friends after a day of play or treat the whole team after a job well done… Here's what I know… this yogurt bar will totally score you the mom of the week award for sure. Are you game? Here's how easy it is to put together and remember, it doesn't have to be fancy. Kids love being able to choose their own flavors and toppings. Sit back and pat yourself on the back…"
Soft Pretzel Dip Snack Bar – Cleverly Inspired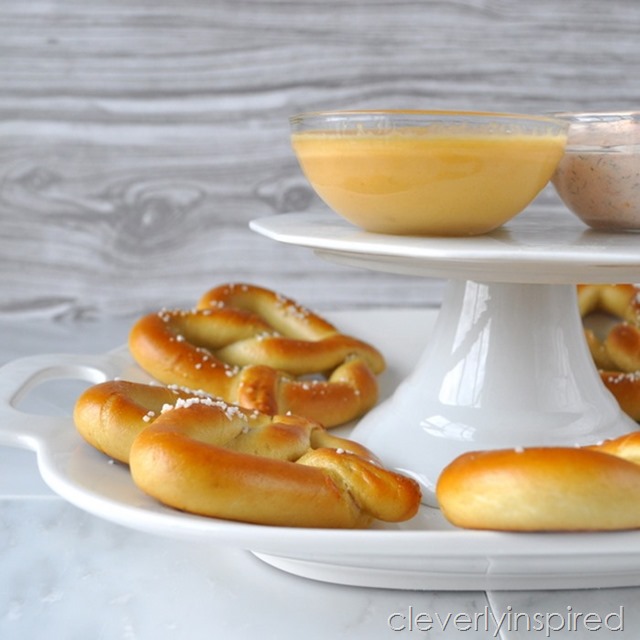 "…I have always been a lover of soft pretzels and these frozen super pretzels take me right back to childhood. I thought it would be a fun game night snack or when your kids have some friends over to serve up this superpretzel fondue snack buffet. Superpretzel makes it really easy because you can just pop as many as you need in the oven on a few cookie sheets. Warm them up while you are preparing the dips. Each of these tips come together really quickly and are sure to be crowd pleasers!…"
Totchos Bar – Cutefetti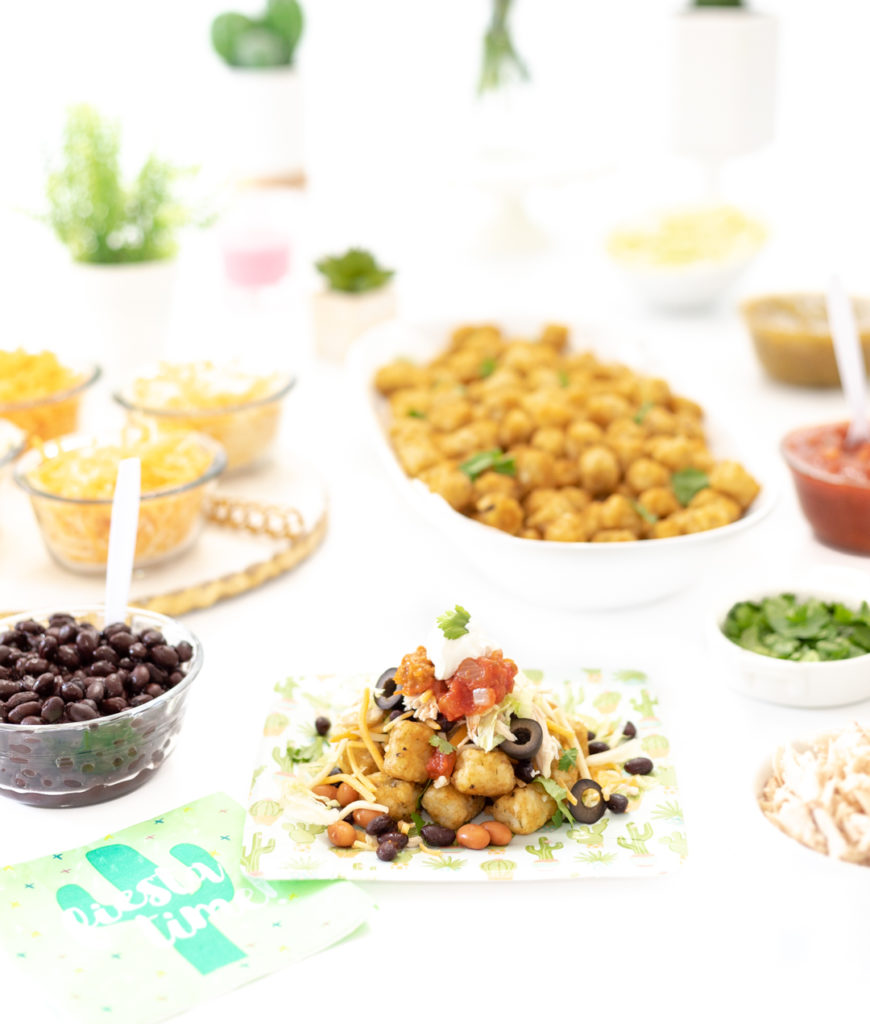 "…My latest go-to snack bar that I'm just obsessed with is a totchos bar. It transforms this iconic appetizer into a new creation that will impress your family and friends. You will soon find any excuse to create a totchos bar! …One of the things I love about this unbelievably delicious foodie idea is that you can stay stocked up on all of these ingredients and have them on hand anytime you're expecting guests or simply want to have a fun night in…"
Apple Dippers Bar – Lauren's Latest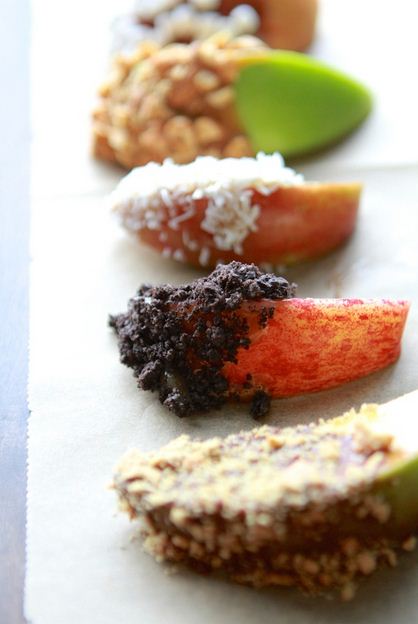 "…The Apple Dippers Bar consists of 3 kinds of sweet dips and lots of toppings for kids and adult alike to go buck wild and enjoy a sweet treat while staying occupied for a good 30 minutes. Things get a little messy, but if you cover the table to parchment paper, it's not so bad. Feel free to make only one dip and have less of a variety of toppings. I had everything on hand to throw this together, so I'd recommend doing the same. See what you have and work from there…"
What kind of food bars / boards have you set up at home? Share with us on social media @EasyHomeMeals.