Cute Flip Flop Sandwiches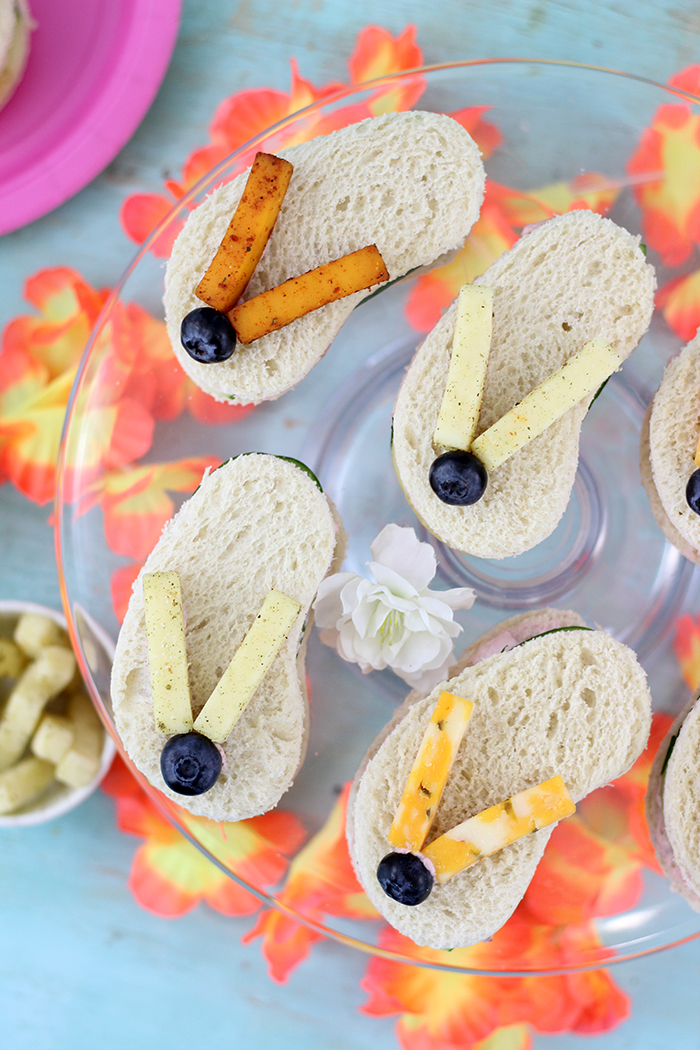 Recipe At A Glance
5 ingredients
15-30 minutes
8+ Servings
Summer weather calls for wearing flip flops, but now you can snack on them too! Our friend Dawn from Cute Fetti has created Cute Flip Flop Sandwiches for an adorably fresh snack.
Featured Product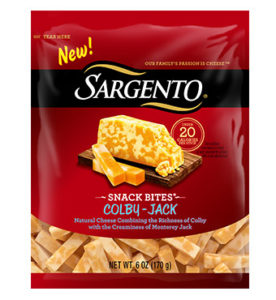 Sargento® Snack Bites® Colby-Jack Cheese
Recipe Ingredients
1 loaf harty, lightly colored bread
cucumbers
strawberry cream cheese
Sargento Snack Bites
1 pint of fresh blueberries
Recipe Directions
Using a flip flop shappped cookie cutter, cut the bread slices into the flip flop shapes.
Cut a cucumber in half and cut thin, long-wise slices. Use the flip flop shape again to cut the cucumber slices to fit the bread.
Coat one side of the cut bread with strawberry cream cheese.
Add the cucumber and top with another slice of bread.
On top of the sandwich, add two Sargento Snack Bites to look like flip flop thongs.
Add a drop of strawberry cream cheese and top with a blueberry.