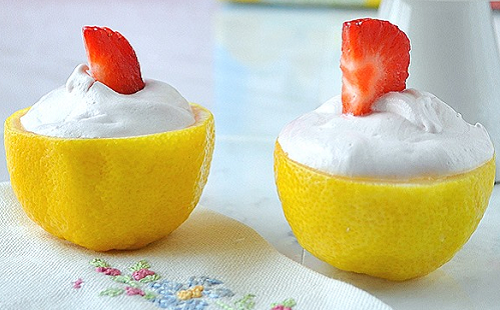 Recipe At A Glance
5 ingredients
Under 15 minutes
8+ Servings
Impress your party guests with these cute Lemonade Pie Cups from Cleverly Inspired!
Featured Product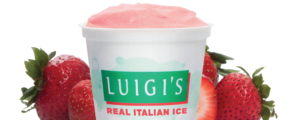 LUIGI's Strawberry Italian Ice Cup
Recipe Ingredients
2 frozen LUIGI's Strawberry Italian Ice Cups, thawed in microwave for 30 seconds
½ cup sweetened condensed milk
4 oz. frozen Cool Whip
5 lemons
Strawberries for garnish
Recipe Directions
Cut lemons in half and cut small "tail" off bottom so the lemon will sit on a plate.
Use a paring knife and carefully cut around and scoop out pulp. Place in freezer until ready to fill.
In a bowl, combine Luigi's Italian Ice and whisk with condensed milk.Fold in Cool Whip.Place in refrigerator until ready to serve (or one hour prior)
Fill lemon cups with filling and garnish with berries.