Peanut Butter Banana Baked Oatmeal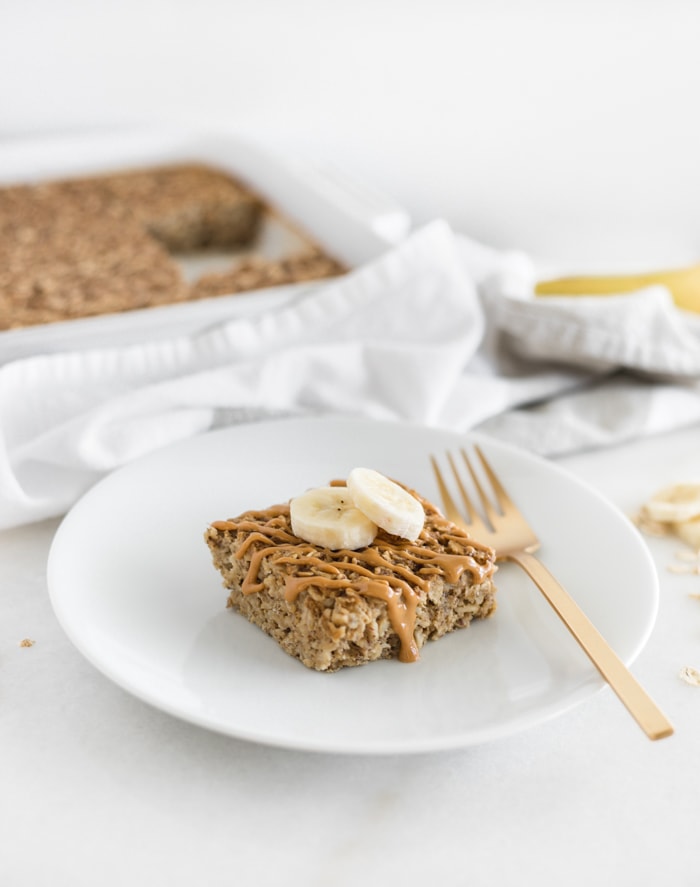 Recipe At A Glance
7 ingredients
Over 30 minutes
6 Servings
Enjoy calmer mornings when you make Lively Table's healthy Peanut Butter Banana Baked Oatmeal using Silk almond milk the night before.
Featured Product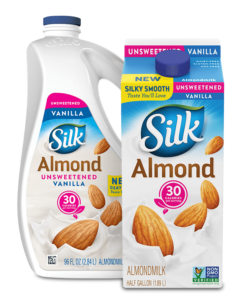 Silk Unsweet Vanilla Almondmilk
Recipe Ingredients
2 medium ripe bananas, mashed (about 1 cup)
2/3 cup natural peanut butter (look for kinds made with just peanuts and salt)
2 large eggs
1 3/4 cups Silk Unsweetened Vanilla Almondmilk
2 cups rolled oats
3 Tbsp ground flaxseed
1/2 tsp ground cinnamon
Recipe Directions
Heat oven to 350°F. Lightly grease a 9-inch square or round baking dish.
In a large bowl, mash the bananas with a fork or potato masher.
Stir in peanut butter, eggs and almondmilk. Mix well.
Stir in oats, flaxseed and cinnamon until well combined. Pour mixture into prepared pan.
Bake 25-30 minutes, or until center is set. Cool before cutting into squares.
Store in an airtight container in the refrigerator up to 5 days.
Other Recipes You Might Like