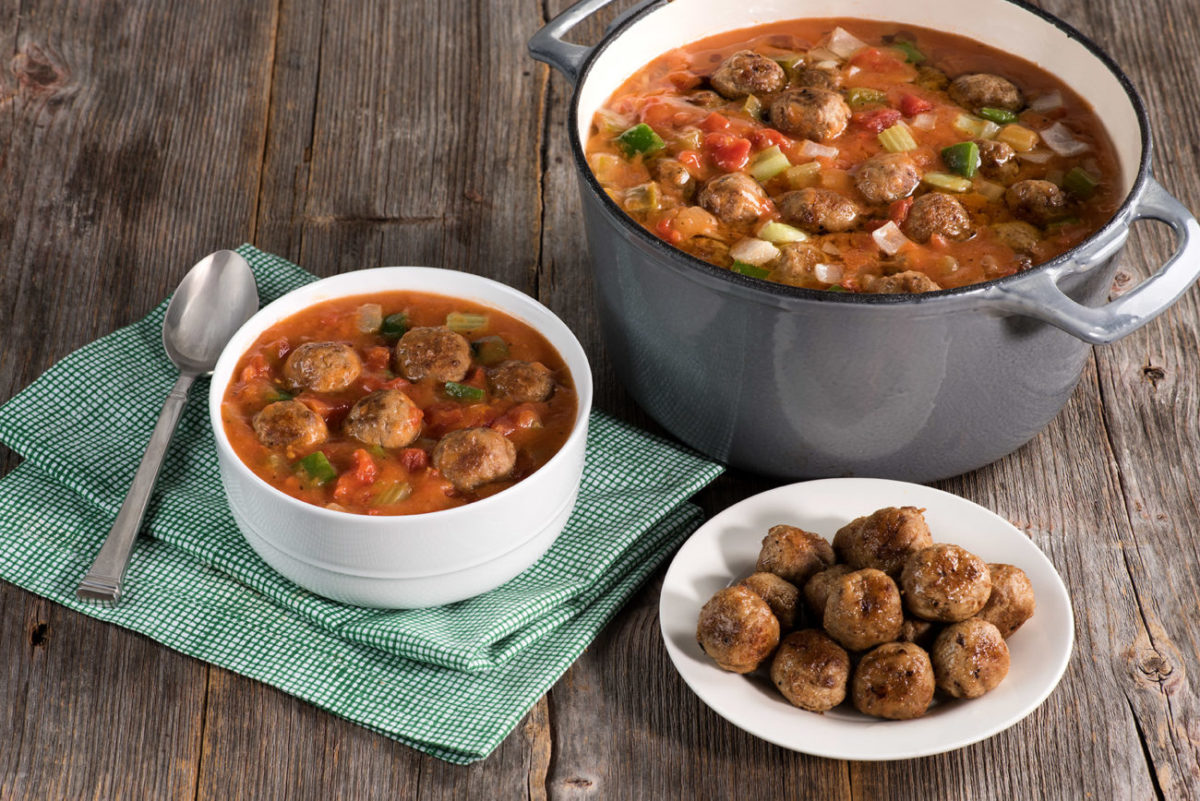 Recipe At A Glance
10 ingredients
Over 30 minutes
6 Servings
Try meatballs and cajun seasoning in your next gumbo recipe for something different!
Sponsored By

Featured Product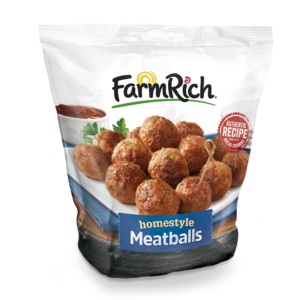 Farm Rich Homestyle Meatballs
Recipe Ingredients
24 Farm Rich Original Meatballs
1 TBSP olive oil
1 onion, chopped
2 stalks celery, chopped
1 green pepper, chopped
3 cloves garlic, minced
1 TBSP Cajun seasoning
2 TBSP all-purpose flour
3 cups chicken broth
1 can (14 oz) diced tomatoes
Recipe Directions
Heat oil in large saucepan set over medium heat; cook onion, celery, green pepper, garlic and Cajun seasoning for about 5 minutes or until vegetables start to soften.
Sprinkle flour over top; cook, stirring, for 2 minutes. Whisk in broth and stir in tomatoes; bring to boil.
Stir in Meatballs. Reduce heat to medium-low; simmer, stirring often, for 25 to 30 minutes or until sauce has thickened.
Tips:
Garnish with finely chopped fresh parsley if desired.
Serve over rice or with crusty bread if desired.
Other Recipes You Might Like