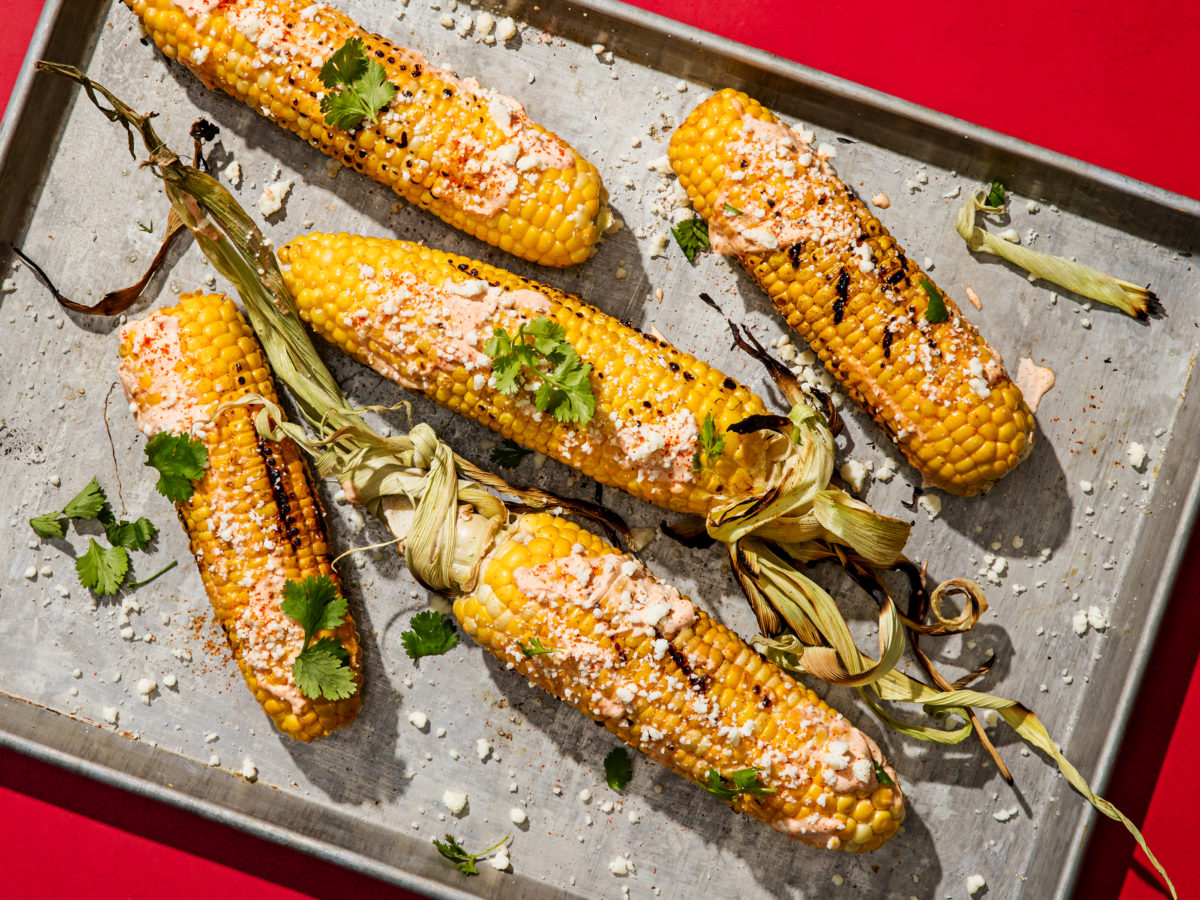 Recipe At A Glance
11 ingredients
15-30 minutes
6 Servings
Haul the grill out of storage and heat up your summer festivities! This deliciously tangy grilled street corn side dish combines the creaminess of Chobaniand crumbled cotija with the kick of chipotle, chili, cilantro and lime.
Check out Chobani.com for this recipe and more!
Sponsored By

Featured Product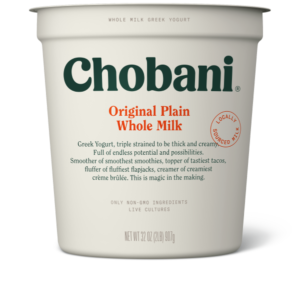 Chobani® Whole Milk Plain Greek Yogurt
Recipe Ingredients
1/4 cup Chobani® Plain Whole Milk Greek Yogurt
1/4 cup mayonnaise
2 teaspoons fresh lime juice
1 teaspoon garlic powder
1/2 teaspoon chili powder
1/2 teaspoon chipotle powder
6 ears corn
1/2 cup crumbled cotija cheese
1 tablespoon chopped cilantro
Kosher salt, to taste
Fresh ground black pepper, to taste
Recipe Directions
Set grill on high heat. In a small bowl, combine yogurt, mayonnaise, lime juice, garlic powder, chili powder, and chipotle powder.
Using a brush, generously cover ears of corn with sauce.
Place the corn on grill and cook for 8 minutes on high heat, rotating every 1-2 minutes.
While grilling, brush sauce on corn several times.
Remove corn from grill and brush any remaining sauce onto corn.
Season with salt and pepper.
Top with cheese and cilantro and serve hot.