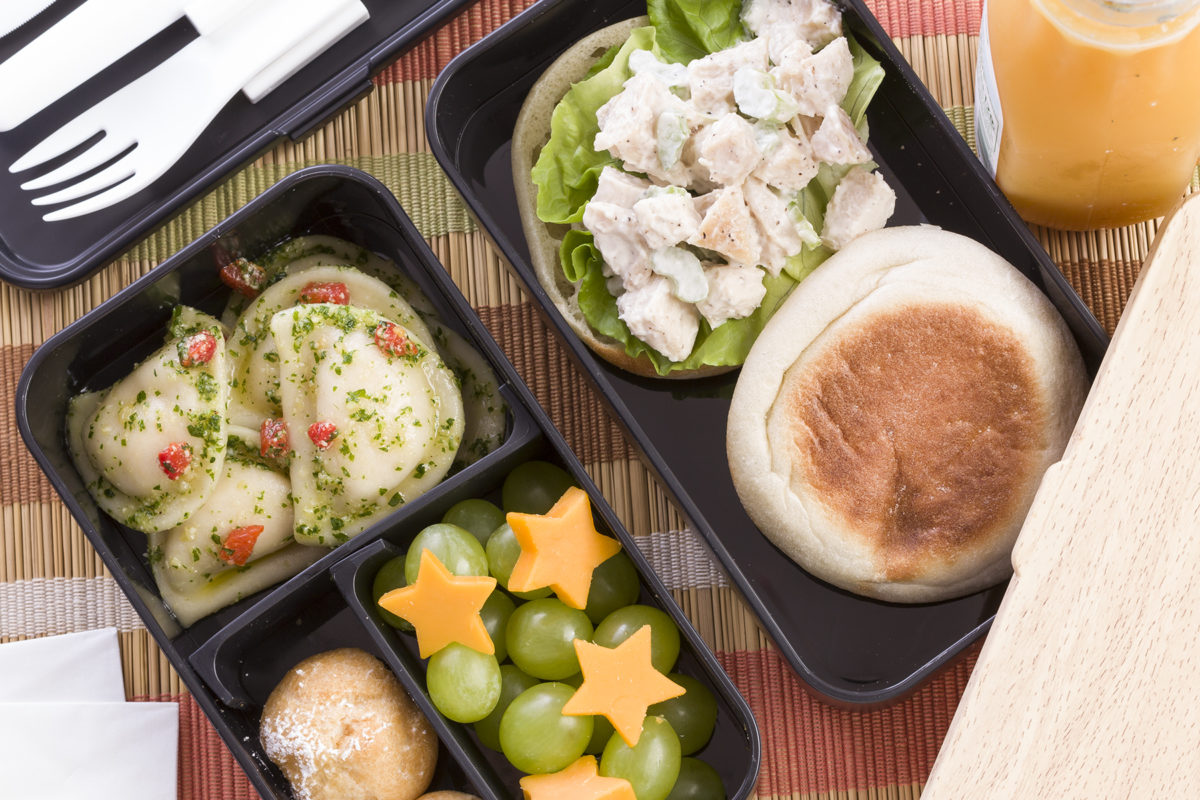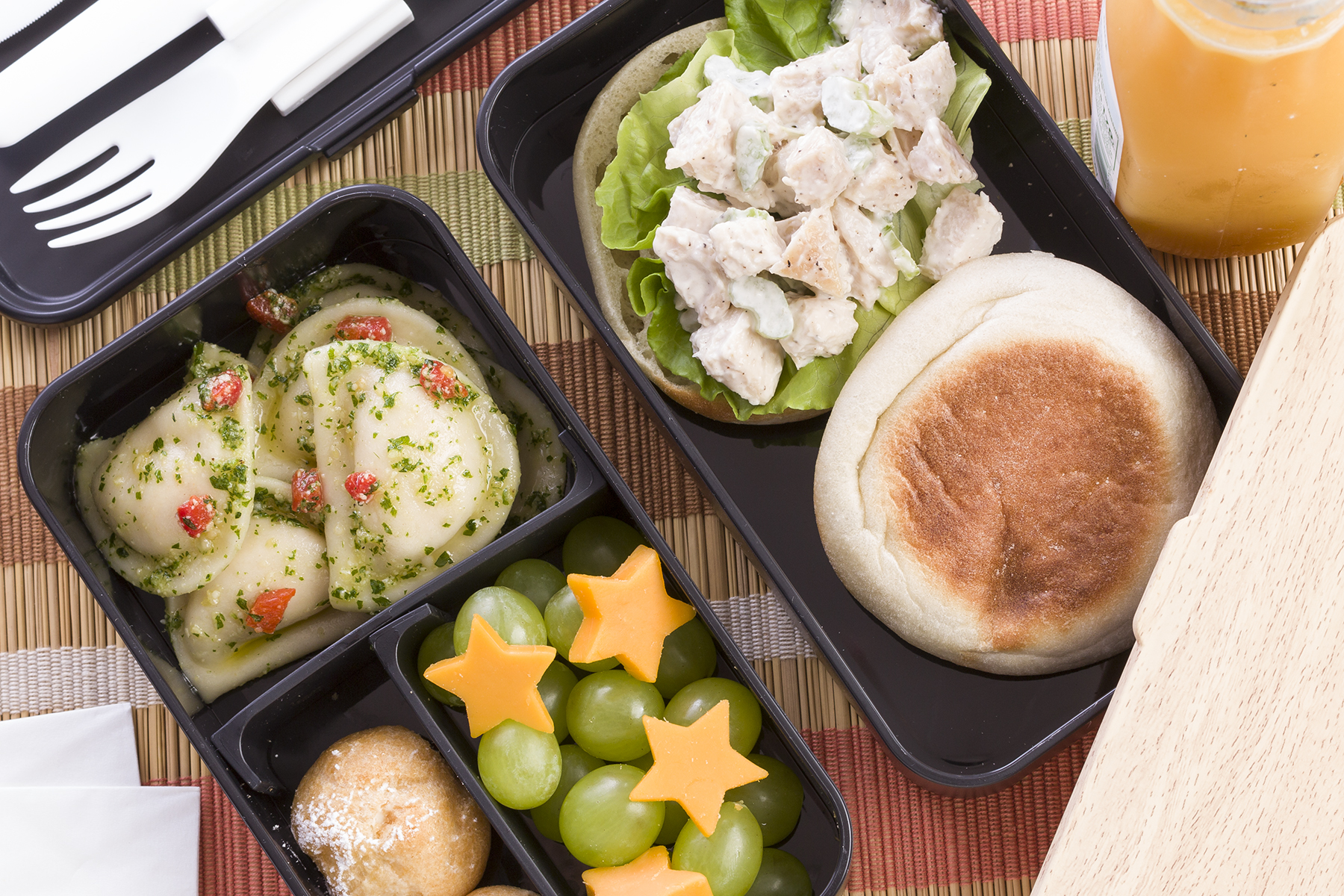 Recipe At A Glance
13 ingredients
15-30 minutes
2 Servings
It's time to start thinking about how to make your kid's (and your) lunch the envy of the cafeteria. One easy suggestion is to create a Bento Box using a handful of short-cut ingredients from the freezer and dairy aisles.
Sponsored By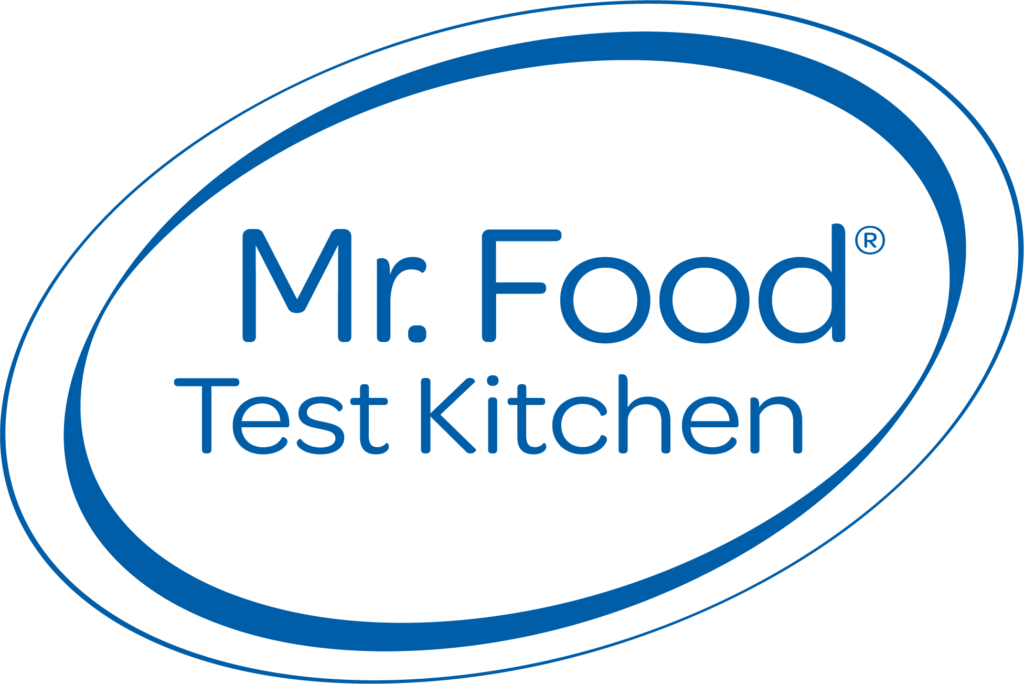 Recipe Ingredients
Chicken Salad English Muffin
2-1/2 cups frozen diced cooked chicken, thawed
1/4 cup chopped celery
2 Tbsp. mayonnaise
1/8 tsp. salt
1/8 tsp. black pepper
2 refrigerated English muffins, split in half
2 leaves of Boston bibb lettuce
Chilled Pesto Pierogies
1 (12.84 oz.package) frozen mini pierogi, cooked according to package instructions
3 Tbsp. refrigerated pesto
1 Tbsp. chopped roasted red peppers, drained
All-Star Cheddar and Fruit
1 cup green grapes
1 dozen cherries
1 (4-ounce) block cheddar cheese
Recipe Directions
In a medium bowl, combine chicken, celery, mayonnaise, salt, and black pepper; mix well. Lightly toast English muffins. Place lettuce on one half of each English muffin and top with a scoop of chicken salad, then top with the other English muffin half.
Drain pierogi, toss with pesto and roasted red peppers; chill.
Cut 1/4-inch slices of cheese from the block and using a small cookie or canape cutter, cut out stars. (This will make any student feel like an all-star!!)
Arrange your bento boxes as shown and wait for all the compliments.
Test Kitchen Tip:
Oh, we almost forgot to mention the dessert. Add a few mini cream puffs from the freezer aisle to one compartment, and you're good to go. You don't even need to thaw them, as they will be just right by lunch.
Save any pierogies for after-school snacking. How fun!!!