October 13, 2020
Fun Halloween Pizza Party Ideas
We're pleased to welcome back Cool Food Panelist, Dawn Lopez of Cutefetti, as she shares fun and spooky Halloween ideas! 🙂
~
With Halloween coming, it's time to come up with some fun and spooky ideas! Whether you are looking to make at-home celebrations more special this year or want simple ideas with little fuss, these ideas are for you. Today, I'm sharing three clever ideas to transform any delicious American Flatbread pizza from your freezer into a downright monstrous meal! We won't be forgetting dessert, we're stocking up on fun seasonal Pillsbury Sugar Cookies found in the dairy aisle of your local grocer.
Looking for ideas to make October extra festive this year? These easy themed pizza dinner ideas will be an instant hit. The best part is that you can make it a Halloween pizza night a few times this month because there are so many cool and creepy combos you can come up with. I'm sharing my favorite three for the season. When you keep stocked up on favorite refrigerated and frozen products that I'm going to be sharing today, creating a family meal that inspires smiles is inevitable.
Bonus! It's also a fun time to try something new! Get ready to make Halloween 2020 a hit around the dinner table.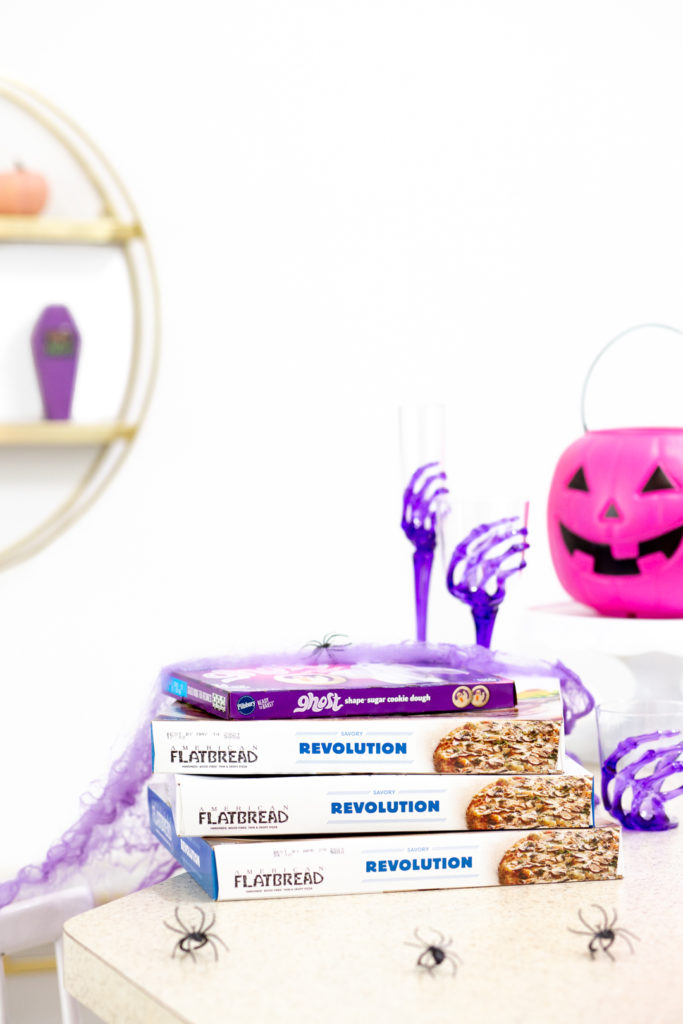 Halloween Pizza Ideas
What about Halloween-themed pizza for dinner? These three spooky ideas are a lot of fun to make and even more fun to enjoy.
This tasty dinner starts with our choice of American Flatbread pizza. I used their delicious Revolution Pizza for the base of these creepy creations. Their pizzas have become a regular staple around here. If you have not tried their varieties, I am excited for you to try them. They are made with superior ingredients such as 100% organic wheat used in making their crust and fresh herbs that you can see and taste. Yum.
Let's make these easy cheesy pizzas!
GHOSTS AND SPIDERS PIZZA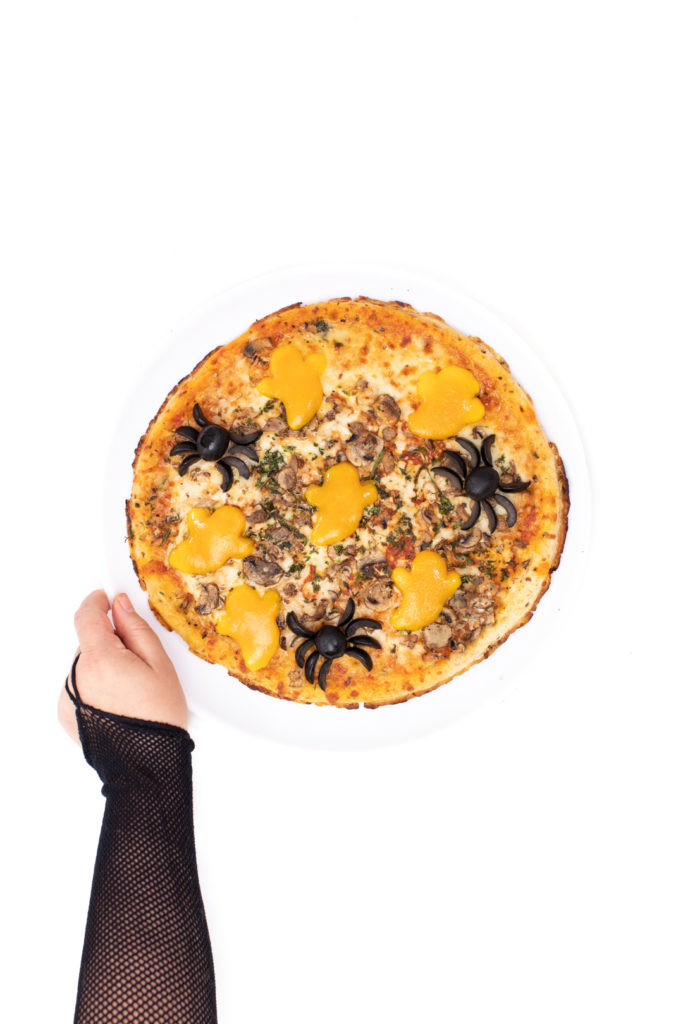 Here is what you need to make this peculiar pie.
-American Flatbread Pizza of choice
-Choice of Sliced Cheese
-Mini Ghost Cookie Cutter
-Black Olives
I like to prepare the pizza according to package directions and then add the extra toppings and heat to melt slightly.
Double up on cheese slices and use a mini cookie cutter to make your favorite spook-tacular shapes.
To make edible spiders, I used a whole black olive as the base and an additional black olive, sliced into eight legs. You can easily do this by slicing the olive in half and then by slicing each half in half again and then repeat.
Add as many ghosts and spiders as you like. The more the… spookier.
WITCH CAULDRON PIZZA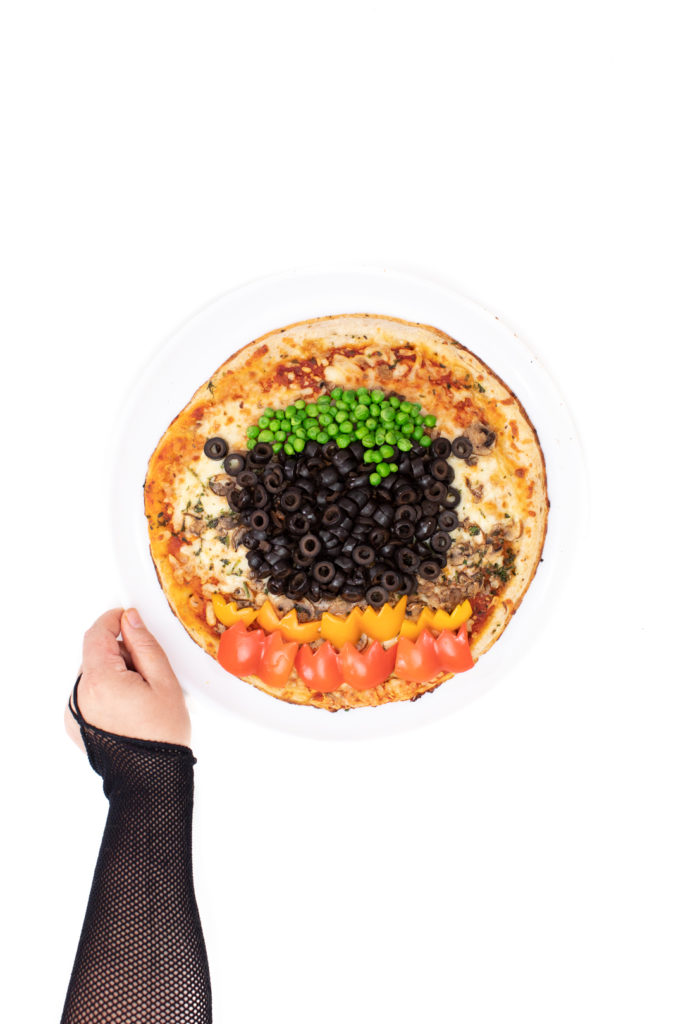 Here is what you need to make this bubbling cauldron creation.
-American Flatbread Pizza of Choice
-Black Olives, sliced
-Frozen Peas, thawed
-Choice of Red, Yellow and Orange Peppers, cut
Make it a witchy weekend and make this creepy cauldron pizza. Use sliced black olives to form a large cauldron, I liked adding handles with more olives to give it a little oomph. Then, place peas on top to represent a bubbling brew.
For added theming, use kitchen shears to cut out pepper shapes to represent fire for underneath the cauldron.
Halloween Pizza with Pepper Pumpkins and Cheese Bats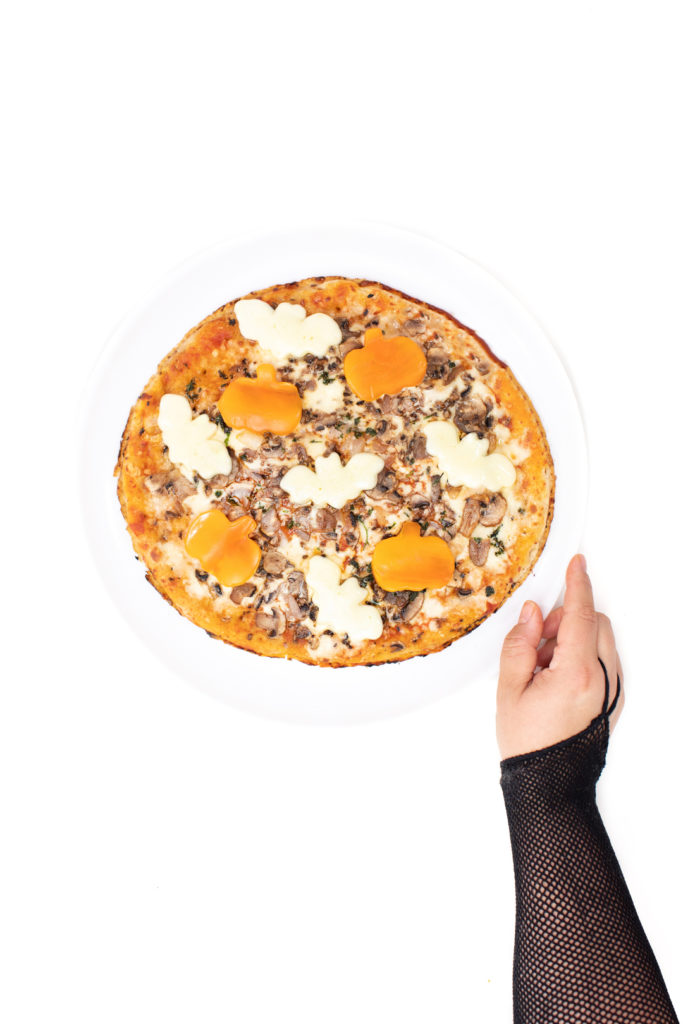 Here is what you need to make this batty pumpkin pizza.
-American Flatbread Pizza of Choice
-Choice of Sliced Cheese
-Mini Pumpkin Cookie Cutter
-Mini Bat Cookie Cutter
-Orange Peppers
-Slices of Provolone Cheese
This easy dreadful dinner is a breeze to put together. Use double slices of Provolone cheese to cute out bat shapes with a mini bat cookie cutter. Use a mini pumpkin cookie cutter with orange peppers to cute out cute little pumpkin shapes. Use kitchen shears after if they need a little help shaping up like mine did.
Place the pumpkins and bats to cover the pizza.
Feel free to get extra creative with these thought-starters. It's so easy to mix and match and have some fun with it. The kids will love making their own creations, too!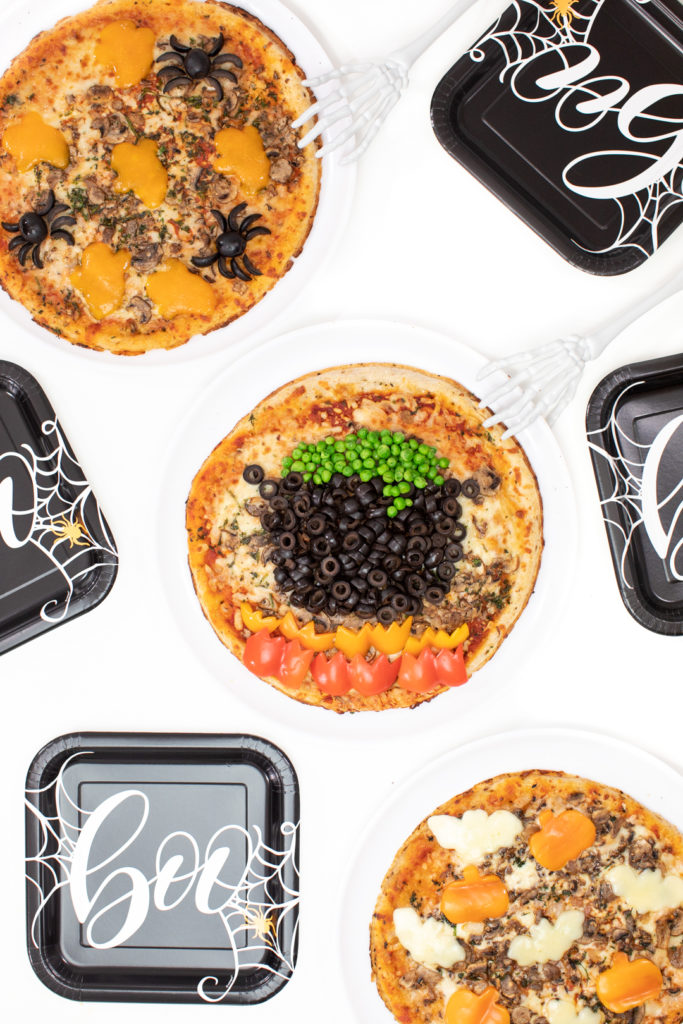 To add some frightful finishing touches to your pizza night, be sure to bake up some cookies! Pillsbury™ Shape™ Ghost Sugar Cookie Dough could not be more perfect for the job. These ghastly treats bake up in minutes and are soft and delicious. There's nothing like the smell of baked goods to make your home feel extra festive. Hope you can get your hands on some of these seasonal options in the dairy aisle of your local grocer before they disappear.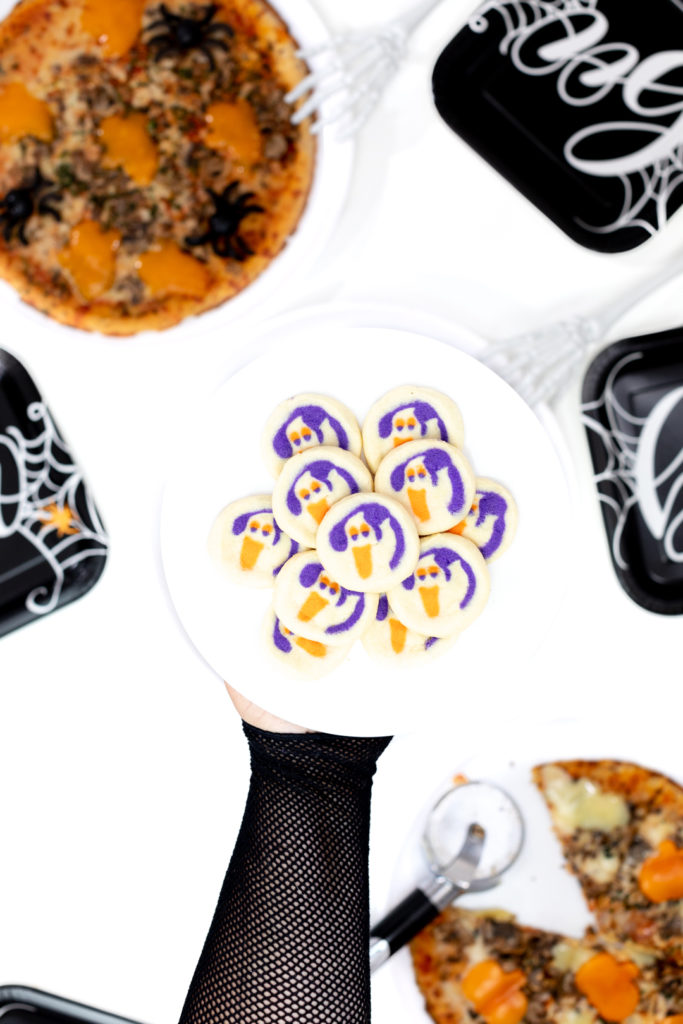 Kick off Halloween season the right way by stocking your fridge and freezer with favorites that will make meals more memorable. Just take a trip down the frozen and dairy aisles, and you'll find so many easy options that are made with real, simple ingredients that your family will love.