Thai Coconut Potsticker Soup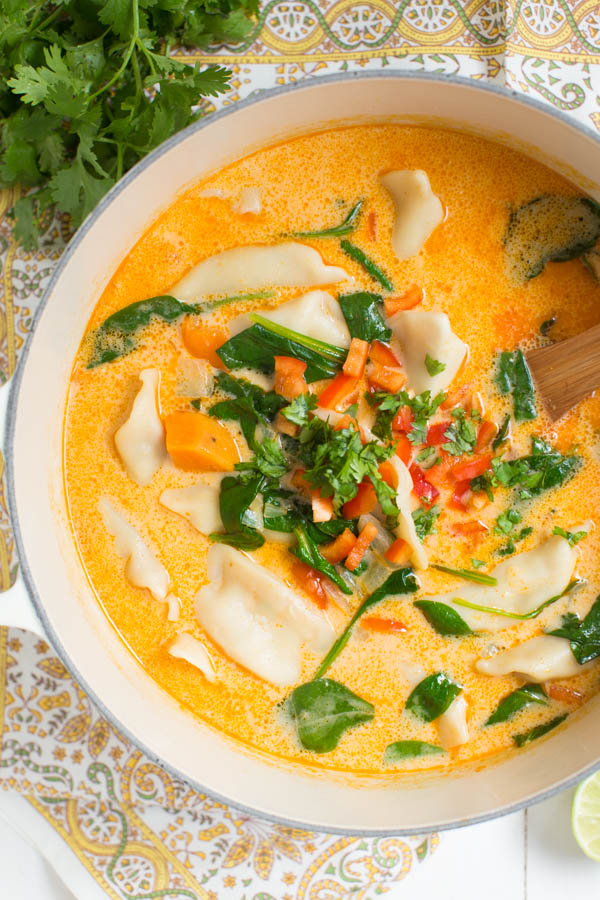 Recipe At A Glance
12 ingredients
Over 30 minutes
6 Servings
Switch up your daily meal routine with this delicious soup recipe from Spoonful of Flavor!
Featured Product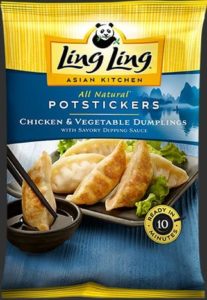 Ling Ling Chicken and Vegetable Potstickers
Recipe Ingredients
2 tbsp. extra virgin olive oil
2 cloves garlic, minced
1 medium onion, diced
1 medium red bell pepper, diced
1 sweet potato, peeled and chopped into bite sized chunks
2 tbsp. red curry paste
1 14 oz. can unsweetened coconut milk
4 c. vegetable broth
1 13 oz. package Ling Ling Asian Kitchen Potstickers
2 heaping c. fresh spinach
Juice from one lime
Fresh cilantro, for garnish
Recipe Directions
To make the soup, heat olive oil in a large stockpot or Dutch oven over medium- high heat.
Add the garlic, onion, red bell pepper and sweet potato.
Cook, stirring occasionally, until softened, about 3 to 4 minutes.
Stir in the curry paste and cook for an additional minute.
Add the coconut milk and vegetable broth.
Whisk to combine.
Bring the mixture to a boil, add the potstickers and reduce heat to a simmer.
Cook, until slightly thickened, about 6 to 8 minutes.
Add the spinach and lime juice and stir until the spinach is wilted.
Garnish with fresh cilantro and serve immediately.