Strawberry Rosé Ice Cream Float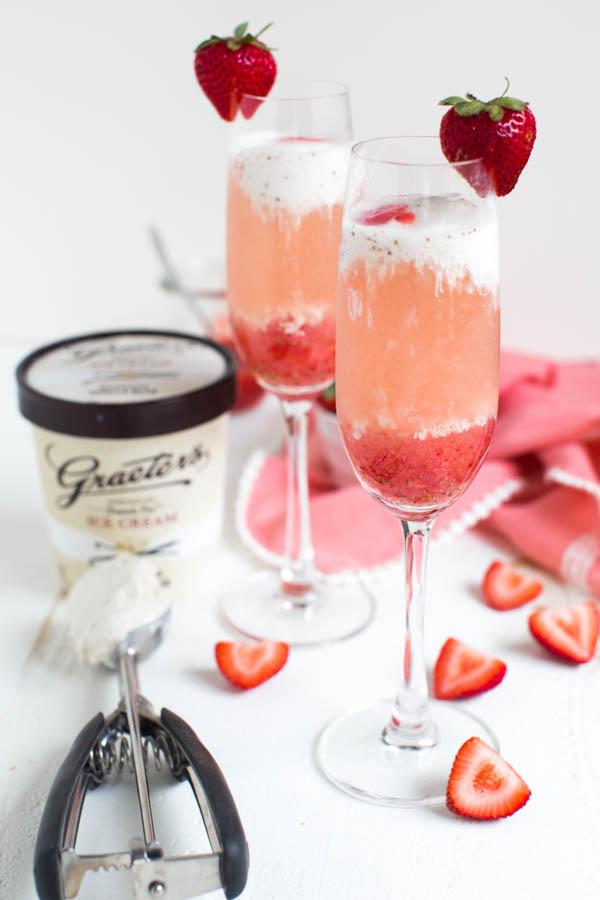 Recipe At A Glance
3 ingredients
Under 15 minutes
2 Servings
Our friends at Spoonful of Flavor have come up with a cool, fresh adult treat to sip on this summer. Strawberry Rosé Ice Cream Float is made with only three ingredients to create a unique, fresh and fun ice cream float. Enjoy the cocktail at dinner parties, brunch and more!
Featured Product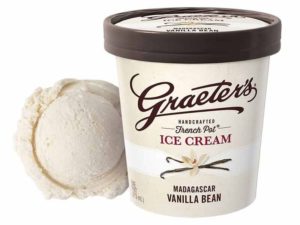 Graeter's Madagascar Vanilla Bean Ice Cream
Recipe Directions
In the bowl of a food processor, puree strawberries until smooth.
Press the strawberry puree through a mesh strainer to remove the seeds. (You can omit this step if you don't mind the seeds.)
In champagne flutes or wine glasses add a couple spoonfuls of strawberry puree to the bottom of each glass.
Add one or two small scoops of Graeter's Madagascar Vanilla Bean Ice Cream on top of the puree.
Top off each glass with rosé. Garnish with fresh strawberries and extra strawberry puree, as desired. Stir gently and enjoy!