Quick and Easy Cheeseburger Recipe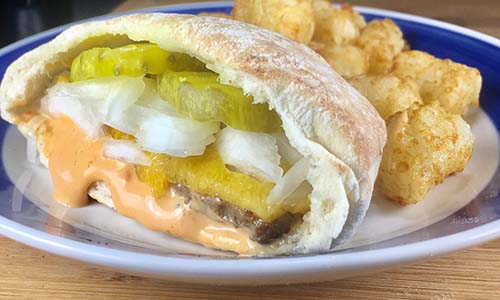 Recipe At A Glance
0 ingredients
Under 15 minutes
1 Serving
Sandwich Bros. of Wisconsin believes 100% Angus Beef, good ol' American Cheese, perfectly portioned pita pocket bread and Thousand Island Dressing are 4 ingredients that make a Really…Really Tasty lunch or dinner that the whole family can enjoy!
Sponsored By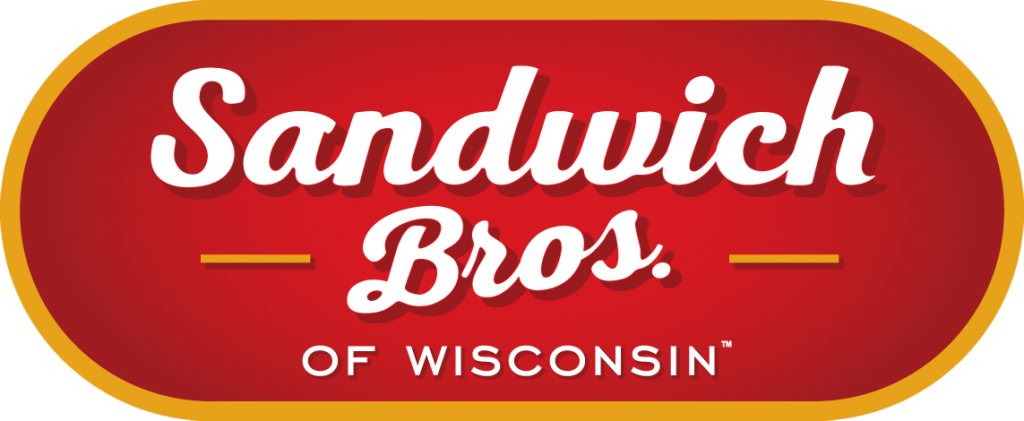 Recipe Ingredients
–       1 Sandwich Bros. Angus Cheeseburger sandwich
–       1/3 white onion
–       3 pickle slices
–       1 Tbsp. Thousand Island Dressing
–       Pre-made frozen tater tots
Recipe Directions
1.    Preheat oven to 425 degrees. Spread tater tots evenly over a medium sized cookie sheet and bake for 10-12 minutes or until desired texture is met.
2.    While tater tots are baking, peel onion and finely dice into small pieces. Set aside.
3.    In the microwave, heat your frozen Sandwich Bros. for 25 seconds. Remove from the microwave and stuff the sandwich with onion and pickle. Heat for another 20-25 seconds.
4.    Remove from microwave and add Thousand Island dressing to your Angus Cheeseburger.
5.    When tater tots are fully cooked, remove from oven and serve alongside of your loaded Sandwich Bros. Angus Cheeseburger. Enjoy!