Recipe At A Glance
15 ingredients
Over 30 minutes
6 Servings
Borden® Hearty Veggie Lasagna is a veggie packed way to increase the flavor and decrease the empty calories at your dinner table.
Sponsored By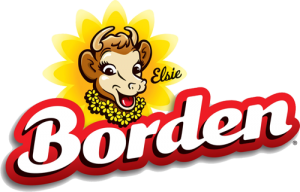 Featured Product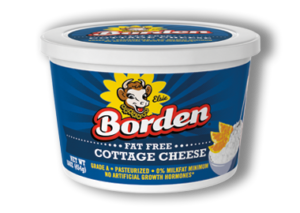 Borden Fat Free Cottage Cheese
Recipe Ingredients
1 container (16 oz.) Borden® Fat Free Cottage Cheese
1 pkg. (10 oz.) frozen chopped spinach, thawed
2 eggs, lightly beaten
8 oz. Borden®Cheese Finely Shredded Aged Parmesan Natural Shreds, Divided
½ tsp. salt
½ tsp. black pepper
2 Tbsp. olive oil
1¼ cup chopped onion
1 can (15 oz.) great northern or pinto beans, drained and rinsed
3 cloves garlic, minced
1 tsp. finely chopped fresh or dried oregano
1 tsp. finely chopped fresh or dried basil
½ tsp. finely chopped or dried thyme
4 cups tomato pasta sauce
8 oz. lasagna noodles, either "oven ready" or cooked per package directions and drained
Recipe Directions
PREHEAT oven to 375°F. Spray a 9 x 13 pan with non-stick cooking spray.
DRAIN the cottage cheese in a strainer for 15 minutes to remove any excess liquid; set aside. Press the thawed spinach in a strainer with a spoon or paper towels to remove excess water; set aside.
COMBINE eggs, cottage cheese, Mozzarella, ¼ cup Parmesan cheese, salt and black pepper in a medium bowl; set aside.
HEAT olive oil in a large non-stick skillet over medium-high heat until hot. Add onion and sauté until soft. Add the drained spinach, beans, garlic, oregano, basil and thyme, and sauté 5 minutes. Add pasta sauce and stir for a few more minutes until combined well.
SPREAD a third of the pasta sauce mixture onto the bottom of the prepared baking dish. Top with a layer of noodles, half of the cottage cheese mixture and another third of the sauce. Repeat the layer. Finish with the last third of the bean-pasta sauce mixture. Gently press down on the top of the lasagna to make sure all of the noodles are covered with sauce. Cover with foil and bake for 15 minutes. Remove the foil, sprinkle on remaining ¾ cup Parmesan cheese and bake 15 minutes more or until lasagna is heated through and bubbly.