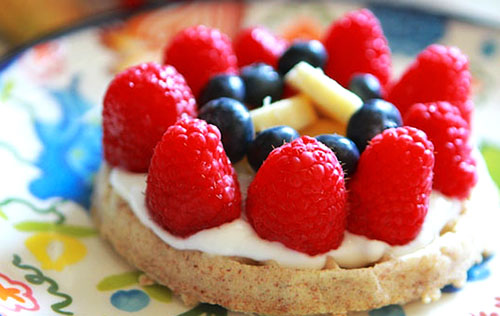 Recipe At A Glance
4 ingredients
Under 15 minutes
8+ Servings
Not a morning person? Not a problem! These deliciously easy breakfast pizzas from our Cool Food Panelist Lauren of laurenslatest.com will help streamline your morning routine, so you can have a tasty way to start your day and still be on time. Bonus: It's even good for you!
Featured Product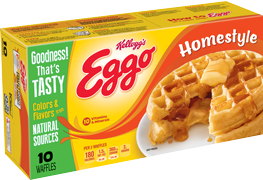 Kellogg's® Eggo® Homestyle waffles
Recipe Ingredients
4 whole wheat freezer waffles, such as Eggo brand
2 6-oz. greek yogurt containers, in any flavor you like
Fruit to top pizza with such as strawberries, raspberries, blueberries, bananas, kiwis, apples, peaches, etc.
Powdered sugar as decoration (if desired)
Recipe Directions
Toast eggo waffles in toaster to heat through.
Spread each warm waffle with half a container of greek yogurt.
Top with any sliced fruit you like and sprinkle with powdered sugar.