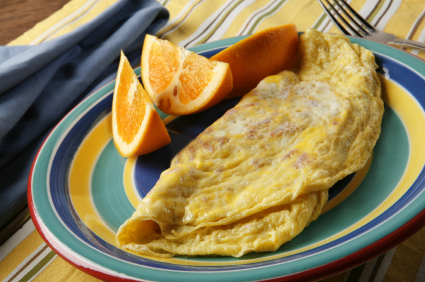 Recipe At A Glance
5 ingredients
Under 15 minutes
5 Servings
NestFresh was founded by a Denver family who wanted to produce eggs in a more natural way. Our Denver Western Scramble is a nod to our home state.
Sponsored By

Recipe Ingredients
1/2 Cup chopped onion
1/2 Cup chopped green pepper
1/2 Cup (2oz.) chopped lean cooked ham
6 NestFresh Eggs
1/4 Cup skim or low fat milk
Recipe Directions
In a lightly greased 10 to 12 inch omelet pan or skillet over medium heat, stir together onion, green pepper, and ham. Cover and cook, stirring occasionally, until vegetables are tender but not brown. Beat together eggs and milk until blended. Pour over vegetables. Scramble.