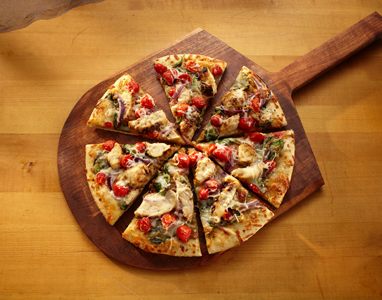 Recipe At A Glance
12 ingredients
15-30 minutes
4 Servings
Switch up your regular pizza routine and prepare this easy and flavorful gourmet-style pizza in minutes.
Sponsored By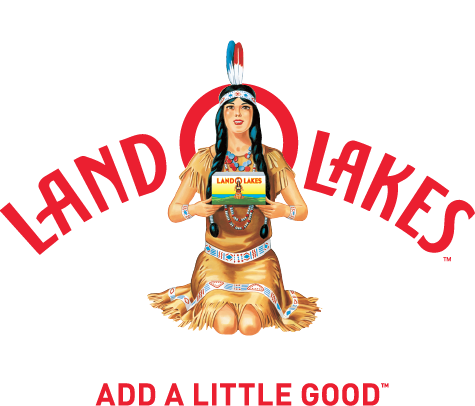 Recipe Ingredients
2 tablespoons Land O Lakes® Butter

2 teaspoons finely chopped fresh garlic
1 teaspoon Italian seasoning
1 (12-inch) prepared thin pizza crust
1/2 pound boneless skinless chicken breasts, cut into bite-sized pieces
1/2 cup baby spinach leaves
1/2 cup grape tomatoes, halved
1/4 cup sliced red onion
1/2 cup shredded mozzarella cheese
1/4 cup shredded Parmesan cheese
1 tablespoon chopped fresh basil
1 tablespoon chopped fresh marjoram, if desired
Recipe Directions
Melt butter in 10-inch skillet over medium heat until sizzling. Add garlic and Italian seasoning; sauté 1 minute until garlic is softened. Brush some of the garlic butter from pan over pizza crust.
Add chicken to skillet; sauté 4-5 minutes or until chicken is no longer pink.
Top with spinach, tomatoes, red onion, chicken mixture, cheeses, basil and marjoram, if desired.
Place pizza directly onto oven rack. Bake 10-12 minutes or until cheese is melted.